Marvel's 'Shang-Chi' Director Had a Deeply Personal Reason for Signing Onto the Project
A director of indie fare might not seem to be an ideal choice to helm a Marvel film, but that's just what Marvel has in Destin Daniel Cretton.
A director of indie fare might not seem to be an ideal choice to helm a Marvel film, but that's just what Marvel has in Destin Daniel Cretton, a director mainly known for dramas starring Captain Marvel, a.k.a. Brie Larson. 
It's not the first time Marvel has plucked a filmmaker from the indie world to make one of their movies: Captain Marvel itself was directed by Anna Boden and Ryan Fleck, who had made their names with indie dramas like Half Nelson, with Ryan Gosling playing a teacher who is a drug addict.
Captain Marvel made more than $1 billion worldwide, and Marvel is hoping for similar success with Shang-Chi and the Legend of the Ten Rings. 
Cretton and Larson have made three movies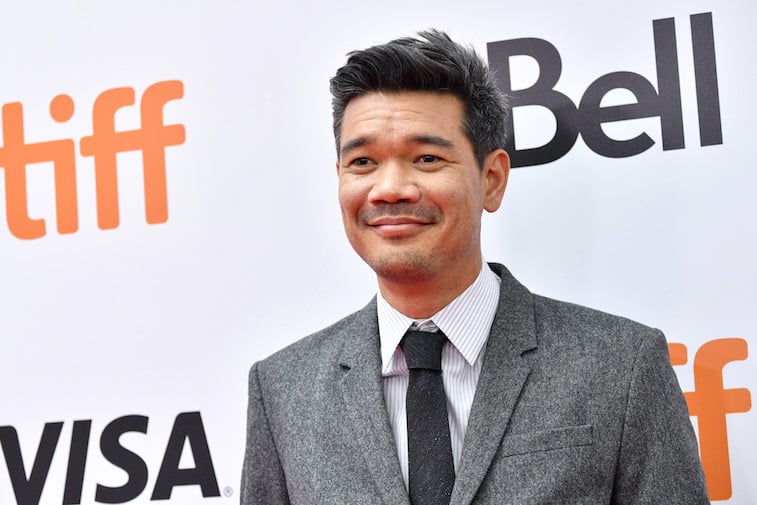 Cretton first gained major attention with Short Term 12, a drama in which Larson played a supervising staff member of a residential treatment facility for troubled youths. The acclaimed movie not only accelerated Larson's career, but featured roles for up and comers like Lakeith Stanfield, Kaitlyn Dever and Rami Malek, who, like Larson would be a future Oscar winner. 
Cretton followed that up with The Glass Castle, also led by Larson, who played another woman trying to cope with her troubled past, this time in the form of her dysfunctional nomad family, including her father played by Woody Harrelson.
That movie was less well-received than Short Term 12, but it still gave Cretton clout not only to team with Larson a third time, but to land the Shang-Chi gig. 
Cretton's new movie Just Mercy has expanded to wide release and features another Marvel veteran, Michael B. Jordan in the lead.
Jordan plays a young Harvard-educated attorney looking to defend death row prisoners who have been wrongfully convicted, and he finds a particularly challenging case with Jamie Foxx as a defendant railroaded into a murder conviction based on false testimony. Larson plays the head of the agency that handles the cases. 
What drew Cretton to 'Shang-Chi?'
So how does a director go from making three serious dramas to a Marvel action movie with a martial arts emphasis? Cretton explained it in an interview with The Hollywood Reporter:
"I grew up without a superhero to look up to. I gravitated to Spider-Man when I was a kid, primarily because he had a mask covering his face and I could imagine myself under that mask. I would love to give my son a superhero to look up to. I feel very privileged to be a part of telling that story."
Cretton is of Asian descent and has sometimes struggled to make himself known. He became aware of how much of an outsider he seemed to others when someone called him "Bruce Lee" — never mind that he was born in Hawaii.
Now, Cretton finds himself about to take on one of the biggest machines of the world: the Marvel Cinematic Universe. 
What do we know about 'Shang-Chi' so far?
Shang-Chi is one of Marvel's lesser-known characters, so Marvel Studios seems to be taking a page from the playbook of another movie that had a lesser-known character but went on to become Marvel's biggest hit outside of the Avengers movies after it was released in February 2018. Marvel has given the same slot to Shang-Chi and the Legend of the Ten Rings, coming out in February 2021. 
Although Shang-Chi himself is not widely known, his movie will feature characters that have already appeared in the MCU: Characters with Ten Rings tattoos popped up in previous movies, particularly Iron Man 3. Fans were annoyed when that movie's villain the Mandarin turned out to be an imposter, but Marvel swears the real deal will appear this time. 
The otherworldly Captain Marvel would not seem to fit in Shang-Chi, but having been in three of Cretton's movies already, it seems hard to imagine Larson won't play some kind of role in Shang-Chi. Keep an eye out for those end credits scenes.