How Many Times Was Marvin Gaye Married and How Many Kids Did He Have?
Late recording artist Marvin Gaye has been referred to as a musical genius. The hitmaker is credited for helping shape the sound of Motown music and earned the nicknames Prince of Soul and the Prince of Motown.
Even though Gaye is gone he created a number of songs his fans and other artists enjoy and are inspired by today including "Let's Get It On," "Sexual Healing," "I Heard it Through the Grapevine," and "What's Going On." Here's more about the singing legend including how many times he was married and how many children he had.
How many times was Marvin Gaye married?
The singer was born Marvin Pentz Gay Jr. on April 2, 1939, in Washington, D.C., to parents Marvin Gay Sr. and Alberta Gay. According to Biography.com, the "e" was added to his last name later.
Gaye grew up in a home where his minister father was controlling and abusive. Gaye became interested in music at a young age and started singing in his father's church when he was just 4 years old. Gaye eventually joined a few vocal groups including The Marquees as well as Harvey and the New Moonglows. In 1960, the New Moonglows broke up and Gaye moved to Detriot. He had the opportunity to perform in front of Motown Records president Berry Gordy Jr. and impressed the music executive with his smooth vocals. Gordy then decided to sign him to a deal with the label.
Gaye began dating Gordy's older sister, Anna Gordy. The pair tied the knot in 1963 but a decade later, they separated and filed for divorce in 1975. Two years after that their divorce was finalized.
Gaye was married one other time. He wed his mistress and daughter of jazz musician Slim Gaillard, Janis Hunter, in 1977. In the book After the Dance My Life With Marvin Gaye, Hunter described their tumultuous relationship. They separated in 1979 and divorced in 1981.
How many children did he have?
Gaye had three kids. His son, Marvin Gaye III, was born to Anna Gordy's sister, Denise, on Nov. 17, 1965.
The soul legend also has two children with Hunter. They welcomed their daughter, Nona, on Sept. 4, 1974. Nona played the character Zee in the films The Matrix Reloaded and The Matrix Revolutions. Gaye had a son with Hunter as well. Frankie was born on Nov. 16, 1975.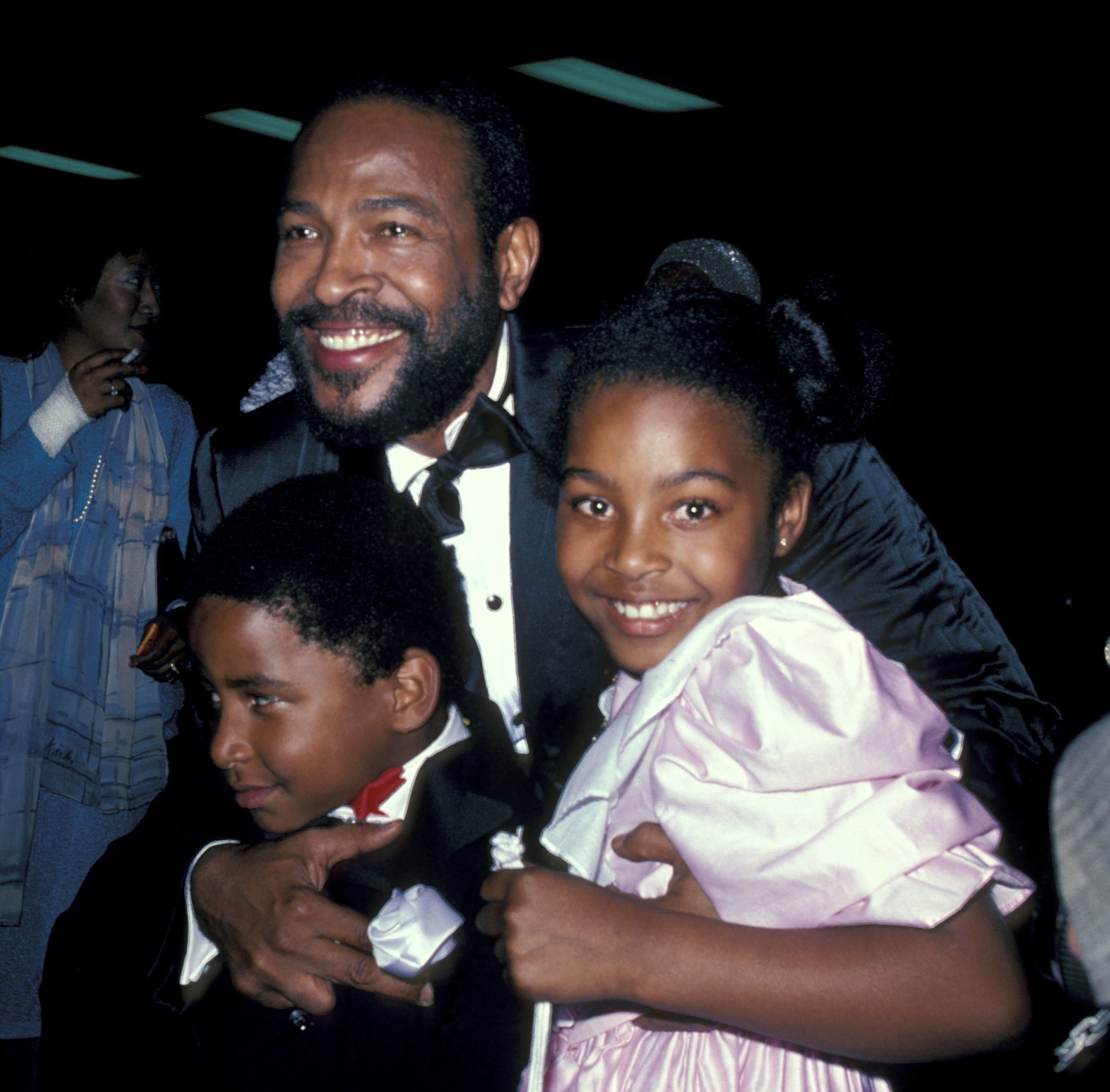 How did Marvin Gaye die?
In the '80s, Gaye had fallen into debt and moved in with his parents. He and his father fought often and some of those bouts turned physical.
History.com noted that one such altercation took place on April 1, 1984. While Gaye's mother tried to calm him down Gay Sr. took a revolver and fatally shot his son in his chest. The Los Angeles County Coroner stated that the cause of death was a "gunshot wound to chest perforating heart, lung, and liver."
His father claimed he acted in self-defense but would later be convicted of voluntary manslaughter. He was sentenced to a six-year suspended sentence and five years of probation. Gay Sr. died at a nursing home in 1998.