Marvin Gaye Once Tried Out for the NFL
Music legend Marvin Gaye left the world with hits such as "What's Going On," "You're All I Need to Get By," and "Sexual Healing." Once a Motown star, he spent 20 years with the label before moving on.
Gaye charmed fans with his voice, looks, and suave demeanor, and put his creative stamp on every piece of music he wrote or sang. Though he's beloved for his musical legacy, there was a moment when the soul singer tried his hand at becoming an NFL player.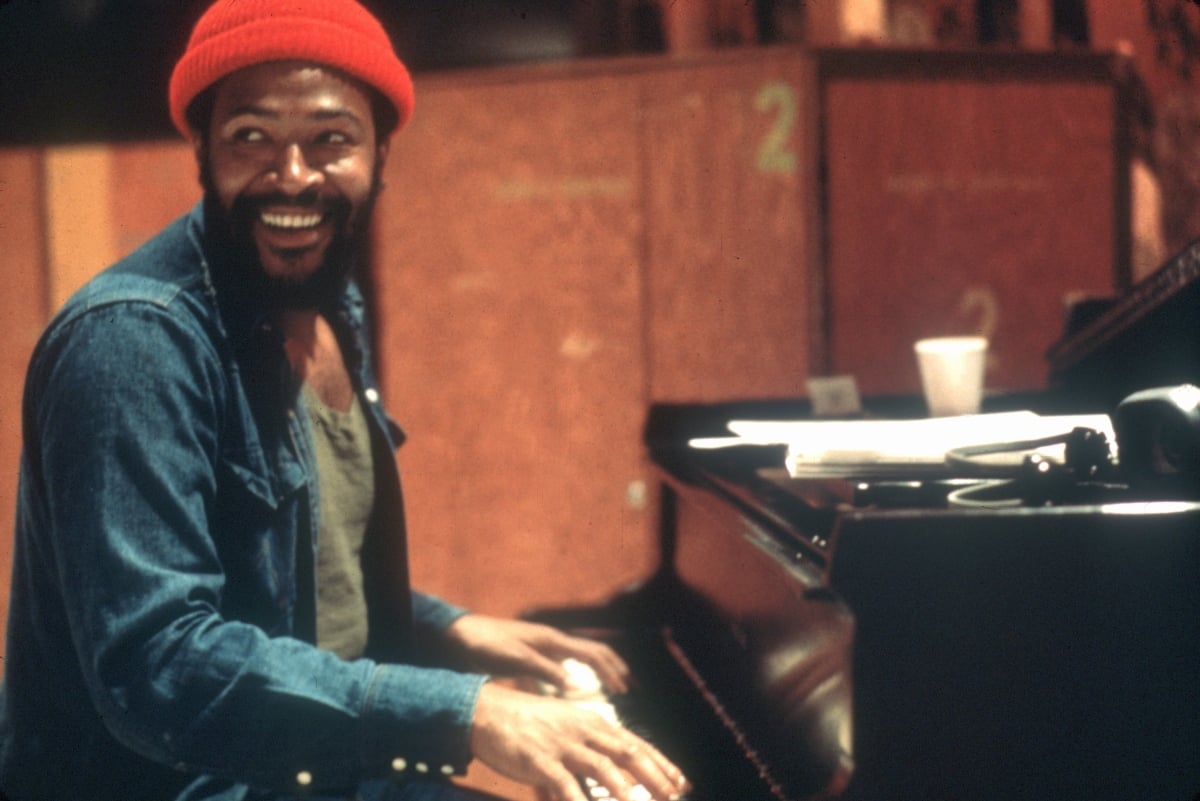 Two NFL players befriended Marvin Gaye
Acting on a whim, Detroit Lions player Lem Barney wanted to find out where Marvin Gaye lived. According to ESPN, he played golf at a Detroit course with other celebrities and heard about a few who lived in the area. He asked staff about Gaye's address, and they helped him out.
It was 1968 when Barney knocked on Gaye's door for the first time, and the singer — a sports fan himself — welcomed Barney into his home for breakfast. They hit it off on their first meeting. Later, Barney's close friend and teammate Melvin Farr also befriended Gaye and the three of them began hanging out.
They played golf, attended games and practices, or chilled in the recording studio.
RELATED: How Many Times Was Marvin Gaye Married and How Many Kids Did He Have?
Gaye asked Farr and Barney to sing with him
There was a period in Marvin Gaye's career when he stopped working. Several things were happening in his life, including the end of his marriage and Tammi Terrell's death. Overwhelmed by grief from the death of his famous duet partner, Gaye did not want to continue singing.
When a pair of composers pushed him to record a new song, he asked Barney and Farr for their opinion. They urged him to do it.
Gaye convinced his football friends do background vocals as a condition of him jumping back into the studio. Though they were hesitant at first, it worked, and Farr and Barney can be heard on "What's Going On." The song would later be included on Gaye's new  album.
Gaye tried out for the Detroit Lions team
Not long after the friends completed work on Gaye's music, he proposed an idea. He wanted to try out for the Detroit Lions. The seasoned players couldn't believe it, but they wound up supporting him as he physically prepared for a shot at it.
Per ESPN, Gaye's brother said he could not be talked out of it. "I'd rather catch a pass and score a touchdown in Tiger Stadium," Gaye told his brother, "than rack up another gold record."
He worked out rigorously, and trained with Farr, Barney, and Charlie Sanders. Gaye sat for an interview with one of the coaches who wasn't sure he was cut out for the NFL.
He had no history of playing football — not in school and not in the military. No experience whatsoever. However, the coach gave him a chance.
Gaye tried out for a few positions and behaved professionally on the field. But the coach was worried about the league's powerful players mowing down one of Motown's finest.
Gaye did not make the NFL cut, but he did give it his all. He remained friends with Barney, Farr, and Sanders until his death.