What Was Marvin Gaye's Net Worth at the Time of His Death?
Find out what Marvin Gaye's actual net worth was at the time of his death in 1984.
Marvin Gaye has been referred to as a musical genius. The hitmaker is credited for helping shape the sound of Motown music and earned the nicknames Prince of Soul and the Prince of Motown.
It's been more than three decades since the singer's death but fans still have questions about Gaye's personal life and his financial troubles. Here's how much one of Motown's biggest artists was worth at the time of his death.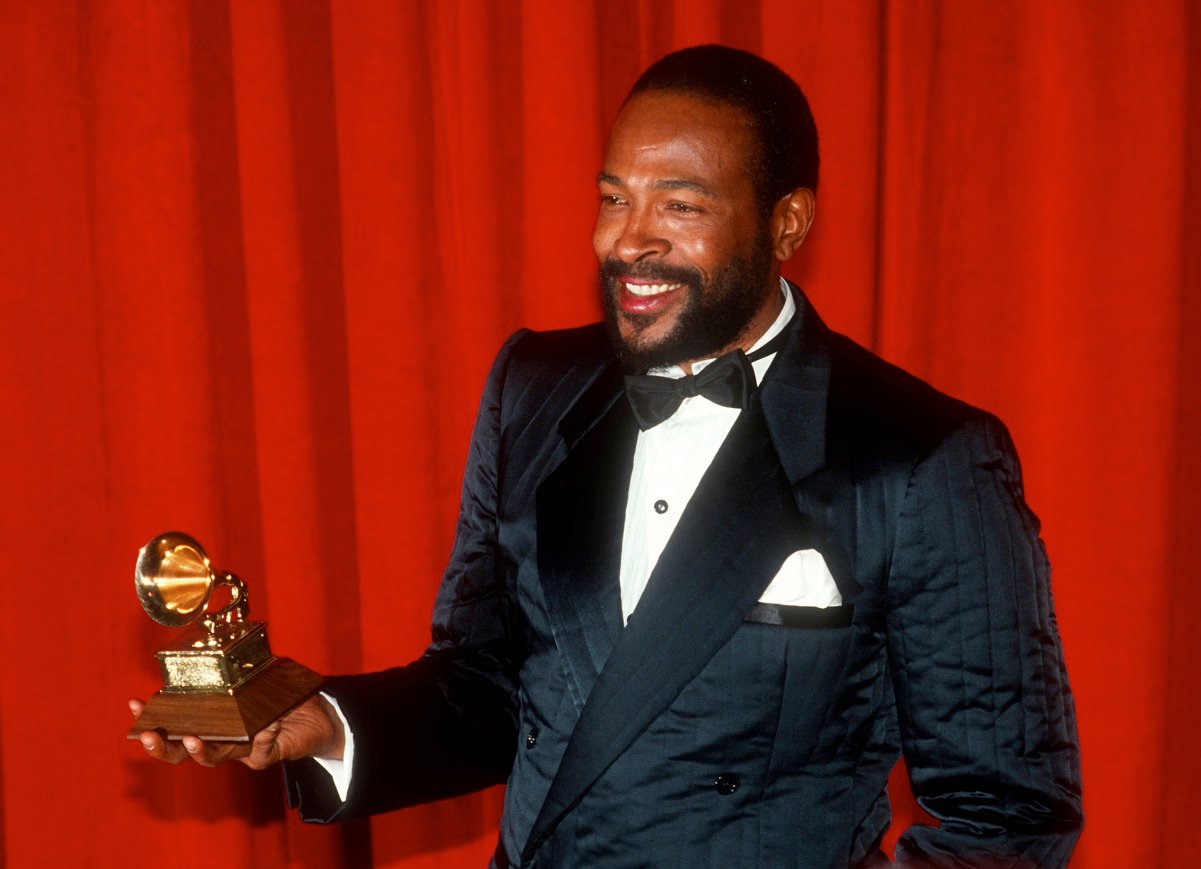 Marvin Gaye's childhood and stardom
Marvin Gay Jr. was born on April 2, 1939, in Washington, D.C., to parents Marvin Gay Sr. and Alberta Gay. The singer later added the "e" to his last name.
Gaye admitted to author David Ritz that his dad, a Pentecostal minister, abused him stating: "It wasn't simply that my father beat me, though that was bad enough. By the time I was 12, there wasn't an inch on my body that hadn't been bruised and beaten by him." The Sydney Morning Herald noted that Gaye compared living under his father's control to "living with a king, a very peculiar, changeable, cruel, and all-powerful king." 
As a child, Gaye was always fond of music and grew up singing in his father's church. He joined a couple of vocal groups and in the early '60s, moved to Detroit. After performing for Berry Gordy, Gaye had a deal with Motown Records.
The singer's father shot and killed him
Gaye's career took off and he produced a number of hits including "Let's Get It On," "Sexual Healing," "I Heard it Through the Grapevine," and "What's Going On." 
However, despite all his success and fame, Gaye battled demons and after living in Belgium for some time moved back to the U.S. and into the Los Angeles home where his parents lived.
There are differing accounts of what happened leading up to the star's death but what's clear is that Gaye got into a heated argument with his father on the morning of April 1, 1984, and things turned physical. While Gaye's mother was reportedly trying to calm him down in his bedroom, Gay Sr. retrieved a gun his son had bought for him as a Christmas present and shot him in the chest. Gaye collapsed and died, one day shy of his 45th birthday.
Gay Sr. was convicted of manslaughter. He was sentenced to a six-year suspended sentence and five years of probation. He died of pneumonia in 1998.
Gaye's net worth when he died
At the time of his death, Gaye was in debt. According to Celebrity Net Worth, the recording artist had a net worth of -$9 million when he died.
Much of his negative net worth was due to unpaid taxes to the IRS. The publication reported that Gaye "sold the majority of his music royalty rights to Motown Records but managed to keep the publishing rights. For several years after his death, the IRS received all of the royalties earned by his estate, roughly $1 million per year."
Gaye was inducted into the Rock and Roll Hall of Fame in 1987.