Mary Berry's Shocking Exit and 10 Other Scandals That Have Rocked 'The Great British Bake Off'
Mary Berry and Paul Hollywood were the original judges on The Great British Bake Off when it premiered in 2010. But now, Berry is long gone and Hollywood says he became "the most hated man in the country." GBBO might seem like a friendly reality TV baking competition.
But there has been a lot of drama that goes on both in front of the cameras and behind the scenes. Here are 10 scandals that have rocked The Great British Bake Off.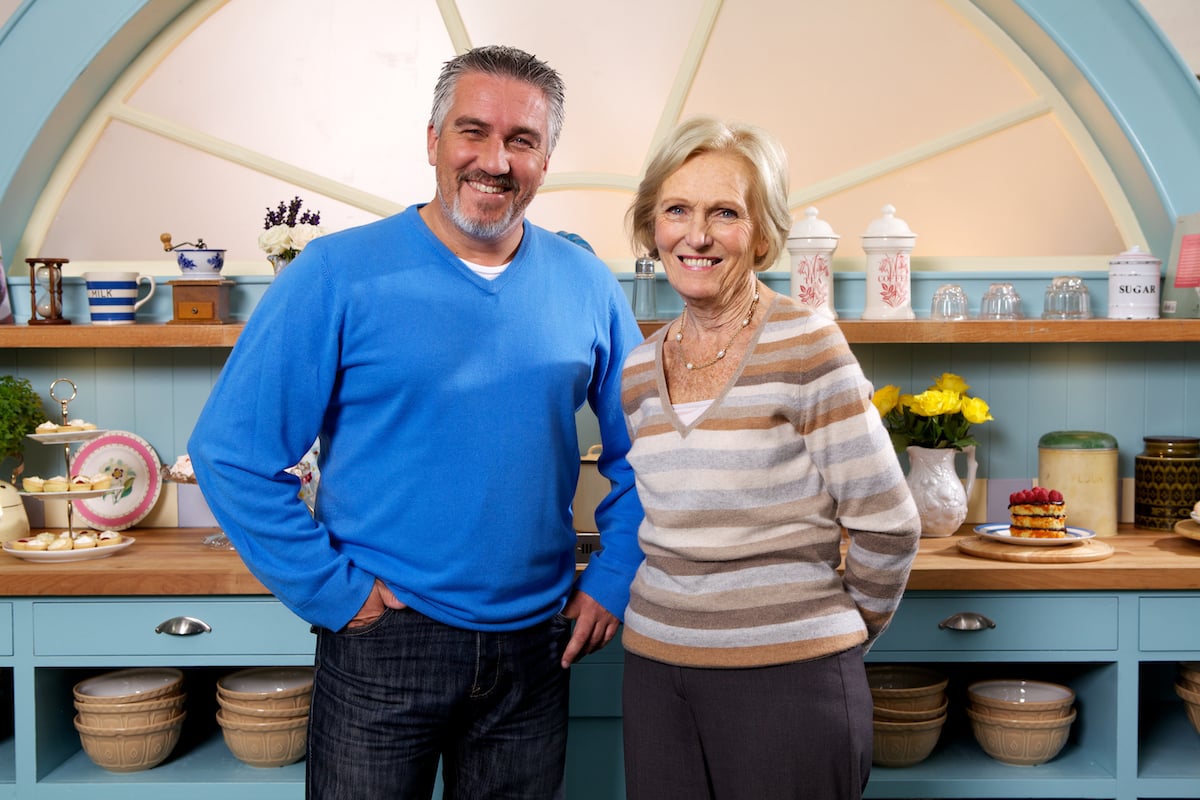 10. The 'Bake Off' squirrel stole the show from Mary Berry
During the early days of the GBBO, shots of squirrels in the show's parkland setting were a running gag. In 2011, fans got a glimpse of a squirrel with massive testicles and the internet went nuts.
Before the episode aired, host Sue Perkins tweeted, "I can now reveal that this week's GBBO features a shot of a squirrel with outsized nuts. Trust me, they are anatomically DAZZLING. Enjoy."
9. The custard thief
Dentist Deborah Manger caused controversy when she stole fellow contestant Howard Middleton's custard. The episode played out like a police procedural, with Deborah eventually confessing her crime.
8. Store bought isn't fine
When following a recipe at home from The Barefoot Contessa, store-bought is fine. But not when you're competing on The Great British Bake Off.
Fans couldn't believe it when season 5 contestant Enwezor Nzegwu used store-bought icing. Seriously. That really happened.
7. The Baked Alaska 'sabotage'
Social media absolutely blew up during season 5 when contestant Diana Bead was accused of Baked Alaska "sabotage." She took fellow baker Iain Watters' ice cream out of the freezer, which turned it into a pile of melty goo.
Iain ended up tossing the whole thing in the garbage and walking out of the tent to cool off. Meanwhile, Diana gave Mary Berry and Paul Hollywood a beautiful Alaska swan. All Iain could do was show the judges the trash can. He was ultimately sent home, and it became a national news story. GBBO fans dubbed Diana the "ice cream-melting supervillain."
6. An alleged affair in season 4
During season 4, contestant Ruby Tandoh made it to the final. But many viewers were convinced that the only reason she got that far was because she had an affair with Hollywood.
Fans witnessed the flirty interaction between Tandoh and Hollywood, and they went after her on Twitter. She fought back, by announcing she was a lesbian.
RELATED: 'The Great British Baking Show': Is Prue Leith as Qualified to Judge as Mary Berry?
"For those who thought I fancied Paul Hollywood or that I'd ever bang him to get ahead – JOKE'S ON YOU, YOU MASSIVE S**TTING MISOGYNISTS," Tandoh tweeted.
5. An actual affair
While taking a break from GBBO in 2013, Hollywood traveled to America to take part in the American version. The baker filmed The American Baking Competition with host Jeff Foxworthy and fellow judge Marcela Valladolid.
Due to poor ratings, the show only lasted one season. But that gave Hollywood and Valladolid enough time to have a brief affair. As a result, Hollywood and his wife Alex split. They did reconcile before calling it quits for good and divorcing in 2017.
4. An NDA, not a proposal
Not long after Hollywood's marriage ended, he started dating 23-year-old barmaid Summer Monteys-Fullam. Their relationship lasted two years before ending in dramatic fashion. Monteys-Fullam was expecting Hollywood to propose when he reportedly presented her with a non-disclosure agreement. Apparently, he didn't want her revealing any of their relationship secrets. She dumped him on the spot.
"Take what's read with a pinch of salt and read between the lines," Hollywood tweeted. "I know the public can't be duped into believing what's out there from a person making money selling stories! and continuously courting the paps…There's always two sides to a story you've only heard one… but alas I don't play those games."
3. The season 8 Instagram scandal
The contestants on the GBBO are not supposed to be professional bakers. But during season 8, many fans were convinced that Steven Carter-Bailey was a secret pro. Carter-Bailey won Star Baker the first two weeks.
But then, fans discovered his Instagram account and found images of showstopping cakes. Twitter was convinced that the "fix" was in.
2. The big channel switch
GBBO premiered on the BBC and became a massive hit over the course of the next seven seasons. But in 2017, Channel 4 outbid the BBC and the reality series switched networks.
RELATED: Paul Hollywood Claims He Became the 'Most Hated Man in the Country' When Mary Berry 'Abandoned' the 'GBBO'
This resulted in hosts Mel Geidroyc and Sue Perkins leaving the series out of loyalty. But what really had fans up in arms was the number one item on our list.
1. Mary Berry's exit
Moving from the BBC to Channel 4 resulted in the Great British Bake Off getting a massive makeover. Not only did the popular baking competition lose Mel and Sue, it also lost its queen, Mary Berry. According to Hollywood, Mary "abandoned" the show, but fans took it out on him.
"I stayed with Bake Off. The girls abandoned it. But I was the one put under siege. I became the most hated man in the country!" Hollywood said.
The Great British Baking Off is available on Netflix.