Why Mary J. Blige Doesn't Want Children
Mary J. Blige says she's in the best shape of her life, both physically and mentally. It's been a long journey for the singer, who has been open about how her divorce nearly broke her. With such a resurgence in her career with new music and acting opportunities, she's taking advantage of it all. With that in mind, the one thing Blige hasn't done is motherhood, and she says she's OK with that.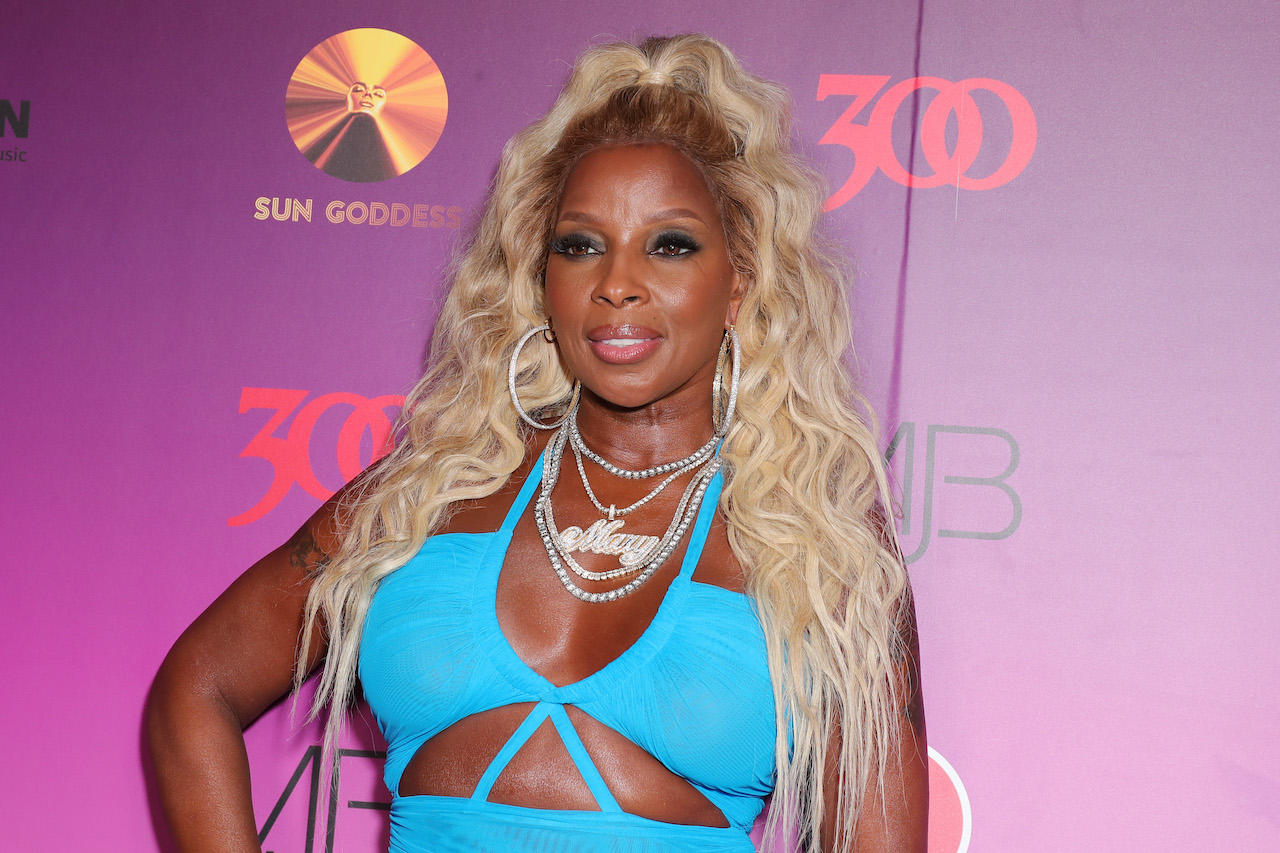 Mary J. Blige says she likes her freedom
Blige is 51-years-old and proudly childless. She recently stopped by E!'s Daily Pop to promote her new album Good Morning Gorgeous. When speaking about what's next for her in her life, becoming a mother isn't on the list. She's currently working on releasing her memoir and is starring in multiple film and television projects, as well as producing. At this point in her life and career, Blige says having freedom is paramount to her.
She told host Justin Sylvester that she doesn't necessarily regret not having children, noting that she has tons of children in her life. "I have nieces and nephews forever and I'm always watching how people are scrambling for baby-sitters," she admitted. "I don't want to go through that and I like my freedom to go and move and do what I want to do and I don't want to have to tend to someone all the time."
Blige added: "Right now that's where I'm at. But, I don't think it's [having kids] gonna happen," she said.
The singer was a stepmother in her previous marriage
Blige was married to her ex-husband and former manager Kendu Issacs for 14 years. During their marriage, she was a stepmother to Isaacs' children from previous relationships. Their divorce was contentious, with Blige accusing him of spending much of her fortune to fund his lavish lifestyle and spend it on an alleged mistress. She also accused him of being verbally abusive and money hungry, noting that she was forced to pay him thousands of dollars a month in spousal support. 
RELATED: Mary J. Blige Opens up About the Difficulties of Dating After Divorce
The singer's former stepdaughter, Briana Latrise, is a cast member on the We TV reality series Growing Up Hip Hop. She's spoken about her estranged relationship with Blige, explaining that she hasn't had much contact with Blige since she split from her father. But Latrise says Bligewas a good stepmother and they two had more of a friendship type of relationship.
"Me and Mary, I thought we had, like, a real thing," Latrise said in one clip. "I love her, and I get it. She's going through things, so she probably can't talk to me right now and I respect that, but to me, it's almost like I lost somebody…I haven't heard from you since you filed for divorce. It almost makes me feel like, 'Did I have something to do with it?' 'cause she's not talking to me. What did I do?"
Mary J. Blige is focusing on loving herself
After such a painful divorce and coming to the decision that motherhood may not be in the cards for her, Blige is focusing on loving herself. She says being in a marriage where her self esteem was torn down, she realizes the power of self love. That's where the inspiration for her latest single and album comes from.
"If you've been beat down mentally by someone, you're never pretty enough. You're never smart enough. Nothing's ever good enough," she said in an interview with The Breakfast Club, adding that she felt Isaacs "hated me more than I hated myself."
In a chat with the hosts of The View, Blige said that she began a daily practice of speaking positively into the mirror at herself in order to trick herself into loving herself. "The title came from a place when I was in a lot of bondage, in a dark place, and I had to learn how to speak positive affirmations and positive things over my life to get out of this dark situation," she said.
RELATED: Mary J. Blige May Have a New Man