Mary J. Blige Helped Angie Martinez Beat an Eviction
Legendary radio personality Angie Martinez has a career that's as extensive as any of the artists she interviews.
The New York native is an indelible part of hip-hop's fabric and has forged relationships with some of music's most beloved legends. Many are friends, some are peers, and among them is the Queen of Hip Hop Soul, Mary J. Blige. Martinez once revealed how the singer had her back when she was in a tough spot.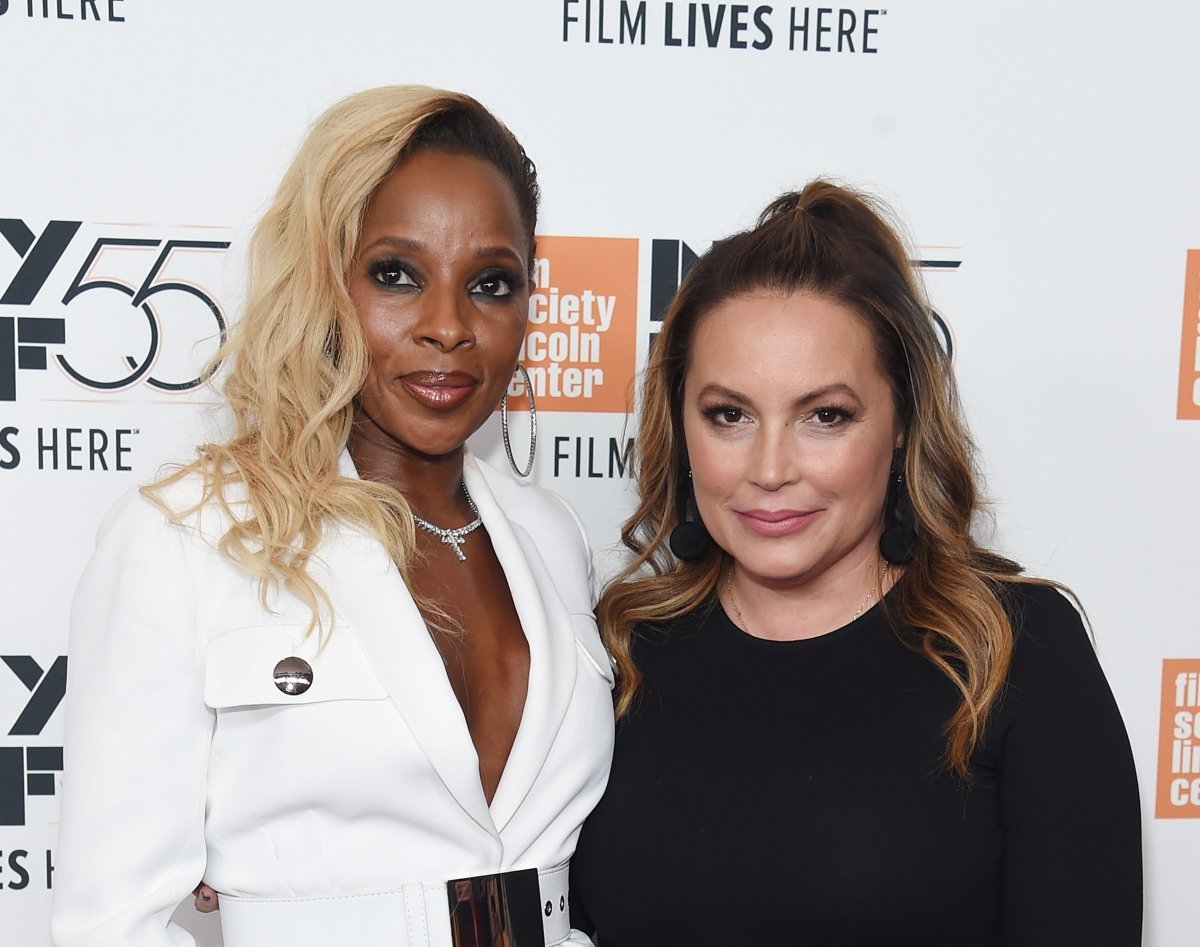 Angie Martinez and Mary J. Blige go way back
Blige and Martinez have been friends for more than 20 years. Martinez and Blige are both 49 years old and came up in show business around the same time. Martinez mentioned their shared paths during a 2016 interview with Revolt.
"We came up at the same time, she put her first album out and I'm just getting started poppin' on the radio," she said. "We just clicked and we would hang out. We're both capricorns. We have a unique understanding of each other."
They remain close friends and often celebrate each other's wins—and birthdays—together. It so happens Martinez, Blige, and Blige's sister have birthdays that fall in the same week.
And earlier this year, Blige helped welcome Martinez back to work after she injured her spine in a devastating car accident.
Blige saved Martinez from an eviction
When Martinez released her memoir, My Voice, in 2016, she shared a story about how Blige once came to her rescue. She explained that she was 27 and not that responsible with her finances, and she fell behind on her rent.
There was a padlock on the door and all. She was able to scrape up half of the $6,000 back rent but needed help.
Martinez didn't want to reach out to her old flame (a rapper who we won't name here), so she decided to call Blige. The singer instructed her to pick her up from the studio, and according to Martinez, they drove around in her friend Nikki's 1994 Honda Accord to try to find a check cashing place that was open that night.
They had trouble at first, buy Blige said they should pull over and pray. Moments later, they found a 24-hour spot. "With no concern about any of the people who recognized her in there, Mary got the cash, handed me the three thousand dollars, no questions asked," wrote Martinez.
She also told the story in several interviews and stated that although the funds were supposed to be a loan, Blige never asked for or accepted the money from Martinez.
Martinez said it was a turning point in her life
In her book, Martinez added that Blige's actions that night played a role in her getting her act together, and she stopped being so flaky with her finances. That eviction wasn't the first, but it turned out to be her last.
Martinez and Blige often refer to each other as sisters, and fans can catch them online teaming up to interview other artists or doing sit-downs on Martinez's show.