Mary J. Blige Says Her Ex-Husband Kendu Isaacs Left Her Broke and With Low Self-Esteem
Mary J. Blige is in a major revitalization of her career. In addition to having an Oscar nomination for her acting, her music career is bigger than ever, despite her being in the business for 30 years. But just a few years ago, Blige says things were not looking so good. The "Real Love" singer says a bad divorce left her penniless and with her self-esteem nearly in the toilet.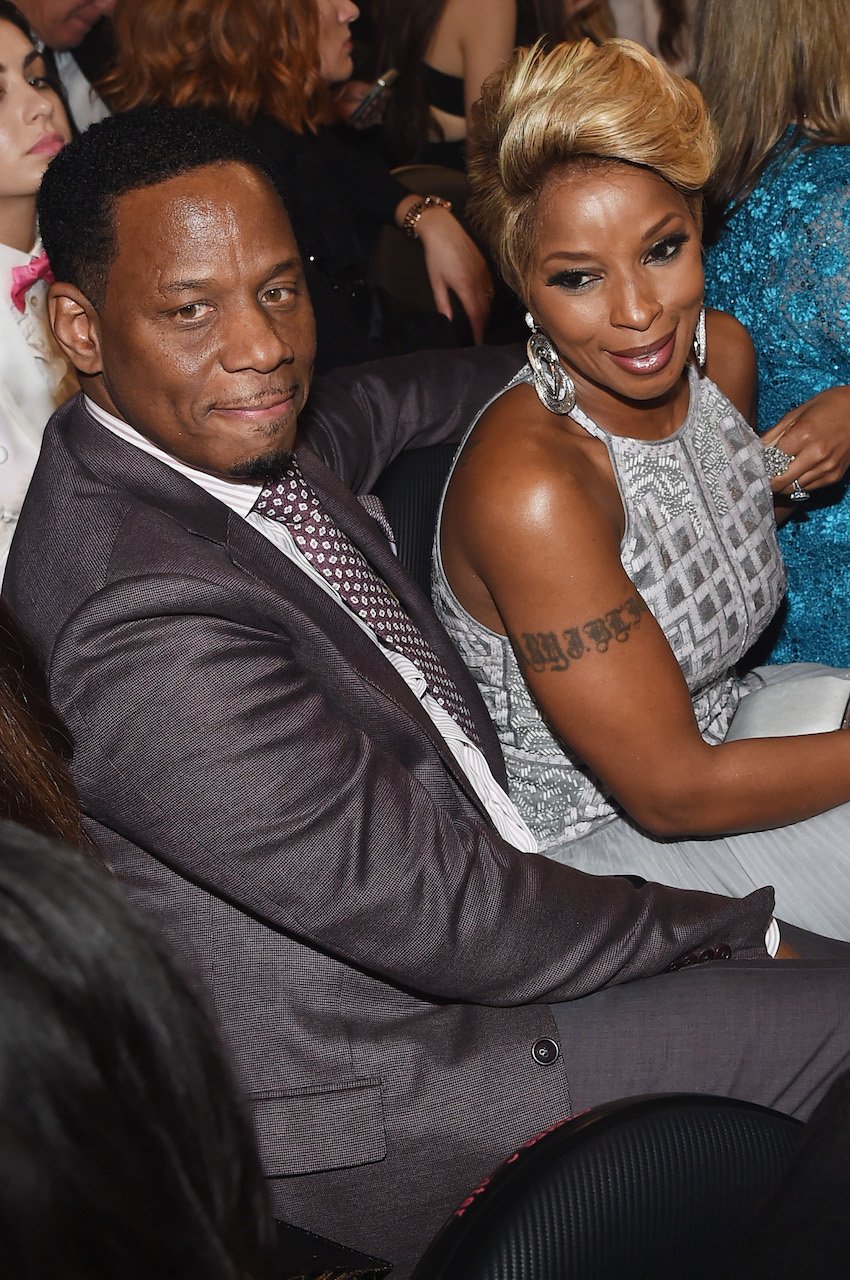 The singer says she was broke amid the divorce and couldn't afford alimony
In 2017, Blige was ordered to pay Isaacs, who also served as her manager during their 13-year marriage, $30,000 a month in alimony. Initially, Isaacs requested more than $120,000 from Blige for his monthly expenses. At the time, Blige accused Isaacs of infidelity in their divorce case. She also alleged that he'd spent the money on his longtime mistress. 
RELATED: Why Clive Davis Rejected a Duet Between Mary J. Blige and Whitney Houston
In a single "Rent Money" on her new album, Blige sings about not having enough money to pay her rent. Blige says it's a true account of what she dealt with amid her divorce proceedings. "Rent money is [about] when I first got divorced," she told Angie Martinez, as reported by Yahoo News. "I had to give up all this alimony, and I didn't have no more money to give because he had spent it all. So, I had to go, you know, I had to go on tour, and make all the money back to pay the alimony."
She continued: "I didn't have no money to pay my rent and all this other stuff." Luckily, she was able to see the silver lining through the bad ordeal and felt free despite being bonded by paying Isaacs. "But it's also a metaphor like, I didn't have my soul. I was just drained of everything. So it was time for somebody to pay; sometimes you just feel like somebody gotta pay."
Her new album 'Good Morning Gorgeous' is inspired by her growth in self love since her divorce
Blige's new album is all about self-love. The 51-year-old Power Book II: Ghost star says for the first time in her life, she's feeling confident in her looks, both how she feels on the inside and looks on the outside. 
"I didn't feel beautiful—like for real for real, not just 'Hey, I'm pretty' but actually believing it—until about 2016," Blige said in an interview with Elle Magazine on identifying her beauty. At the time, she was still married to Isaacs. Blige said she already went into the marriage with insecurities and as time went on in their relationship, he added to them. 
RELATED: Mary J. Blige May Be an Oscar-Nominated Actress Now But Her First Movie Role Was Small
"If you've been beat down mentally by someone, you're never pretty enough. You're never smart enough. Nothing's ever good enough," she said. She also told the hosts of The Breakfast Club that she felt Isaacs "hated me more than I hated myself."
During a recent appearance on The View, Blige said that she began a daily practice of speaking positively into the mirror at herself in order to trick herself into loving herself. "The title came from a place when I was in a lot of bondage, in a dark place, and I had to learn how to speak positive affirmations and positive things over my life to get out of this dark situation," she said.
RELATED: How 'The Breakfast Club' Host DJ Envy and Mary J. Blige Ended Up In Court