Mary J. Blige or Faith Evans: Which Artist Has the Higher Net Worth?
Mary J. Blige helped Faith Evans get her career started. Decades later, which of the two has made more in the entertainment industry?
For years, rumors regarding a feud between Mary J. Blige and Faith Evans have permeated the music industry. While they've denied this, their careers remain forever entwined due to Evans getting her start as Blige's background singer. Decades after they first collaborated, who has the higher net worth? 
Mary J. Blige's net worth is more than Faith Evans'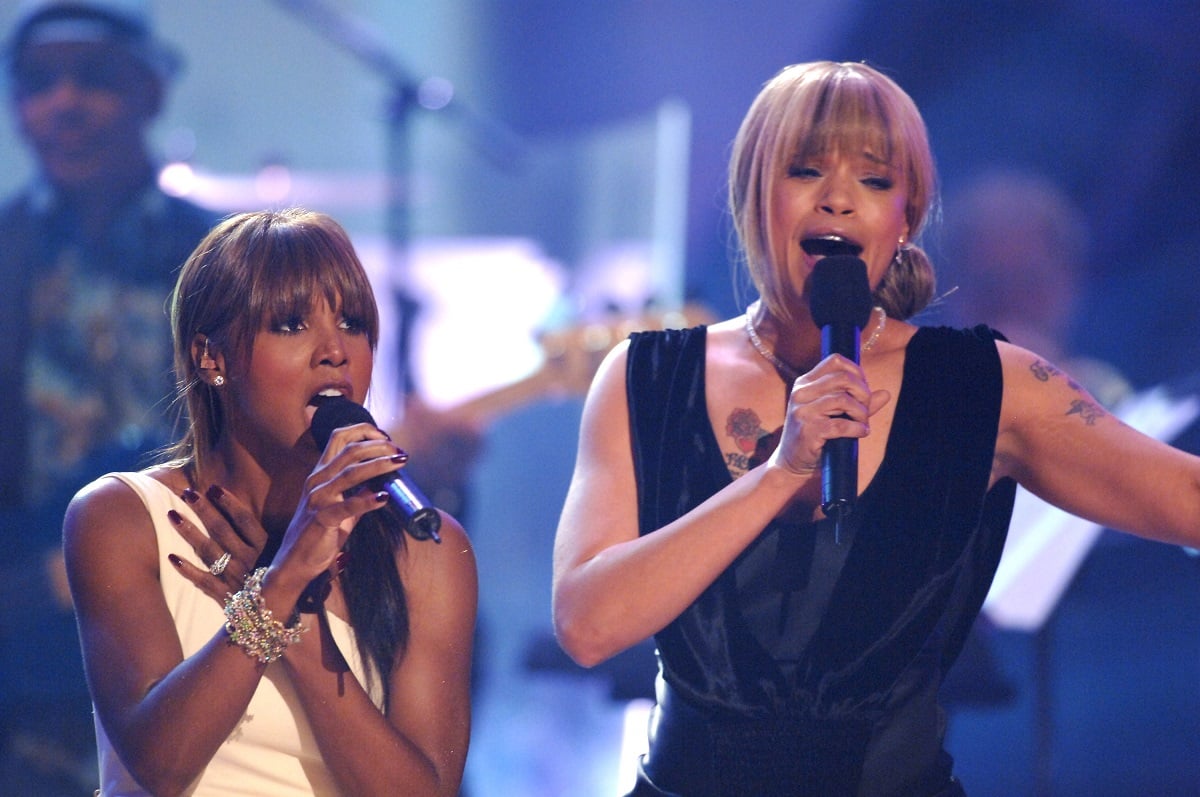 According to Celebrity Net Worth, Blige's net worth comes in around $20 million. (We previously reported her net worth as $25 million based on another site's information). Conversely, the site lists Evans' net worth as $3 million. 
Blige's career began first. She was signed to Uptown Records in 1991 and released her debut album, What's The 411?, the following year. 
From there, Blige's career has only improved. She has released 14 studio albums, all of which have reached the top 10 on the Billboard 200 chart. Four of those albums claimed the No. 1 spot. 
Blige's hits include tracks like "Real Love," "Be Without You," and the Billboard Hot 100 No. 1 single "Family Affair." Her music has earned her nine Grammy Awards, four American Music Awards, and 10 Billboard Music Awards.
Mary J. Blige's acting career
Blige has also tried her hand at acting. And she's been pretty successful. Blige made her big-screen debut in Prison Song. She's continued appearing in movies like Rock of Ages, I Can Do Bad All By Myself, and Trolls World Tour. 
Her most prominent role was in 2017's Mudbound. Blige was nominated for many awards for her performance, including an Academy Award, A Golden Globe, a SAG Award, and a Critic's Choice Award. Blige has also appeared on the small screen, acting on shows like Ghost Whisperer, 30 Rock, Black-ish, How To Get Away With Murder, and The Umbrella Academy. 
In addition to her efforts in music and movies, Blige is also an entrepreneur. In 2004, she launched her own record label, Matriarch Records. She has also started a fragrance line and a sunglasses company. 
Blige has endorsement deals with big-name brands like Reebok, Pepsi, Gap, Target, Burger King, Chevrolet, and Apple, to name a few. 
Faith Evans' career also extends beyond music
Evans got her start in 1994 after getting signed to Sean "Puff Daddy" Combs' Bad Boy Entertainment. She released her debut album, Faith, in 1995. The album peaked at #2 on the Billboard R&B/Hip Hop charts and went platinum. 
Her hits include songs like "Party on the West Coast (feat. Snoop Dogg)," "I'll Be Missing You," and "Love Like This." She has been nominated for seven Grammys, and won Best Rap Performance by a Duo or Group for "I'll Be Missing You" in 1998.
Like Blige, Evans has also appeared onscreen. The singer has starred in movies like Turn It Up, The Fighting Temptations, and Girls Trip. She has also acted in TV shows like Half & Half and Marvel's Luke Cage. 
Evans has also written a book, titled Keep the Faith: A Memoir. It's about her life and career, including her marriage to Christopher "The Notorious B.I.G." Wallace. 
Blige's net worth is significantly higher than Evans'. But given Blige's impressive and long-spanning career in music and movies, her fans probably aren't surprised. 
RELATED: Was Faith Evans Pregnant When The Notorious B.I.G. Died?