Jay-Z Paid Mary J. Blige $10,000 in Cash in a Brown Paper Bag For Their Song 'Can't Knock the Hustle'
In the 1990s, Jay-Z and Mary J. Blige were two New York natives on a mission to break into the music industry. By the time Jay-Z released his debut album Reasonable Doubt in 1996, Blige had already been crowned the Queen of Hip-Hop Soul thanks to her iconic albums What's the 411? and My Life.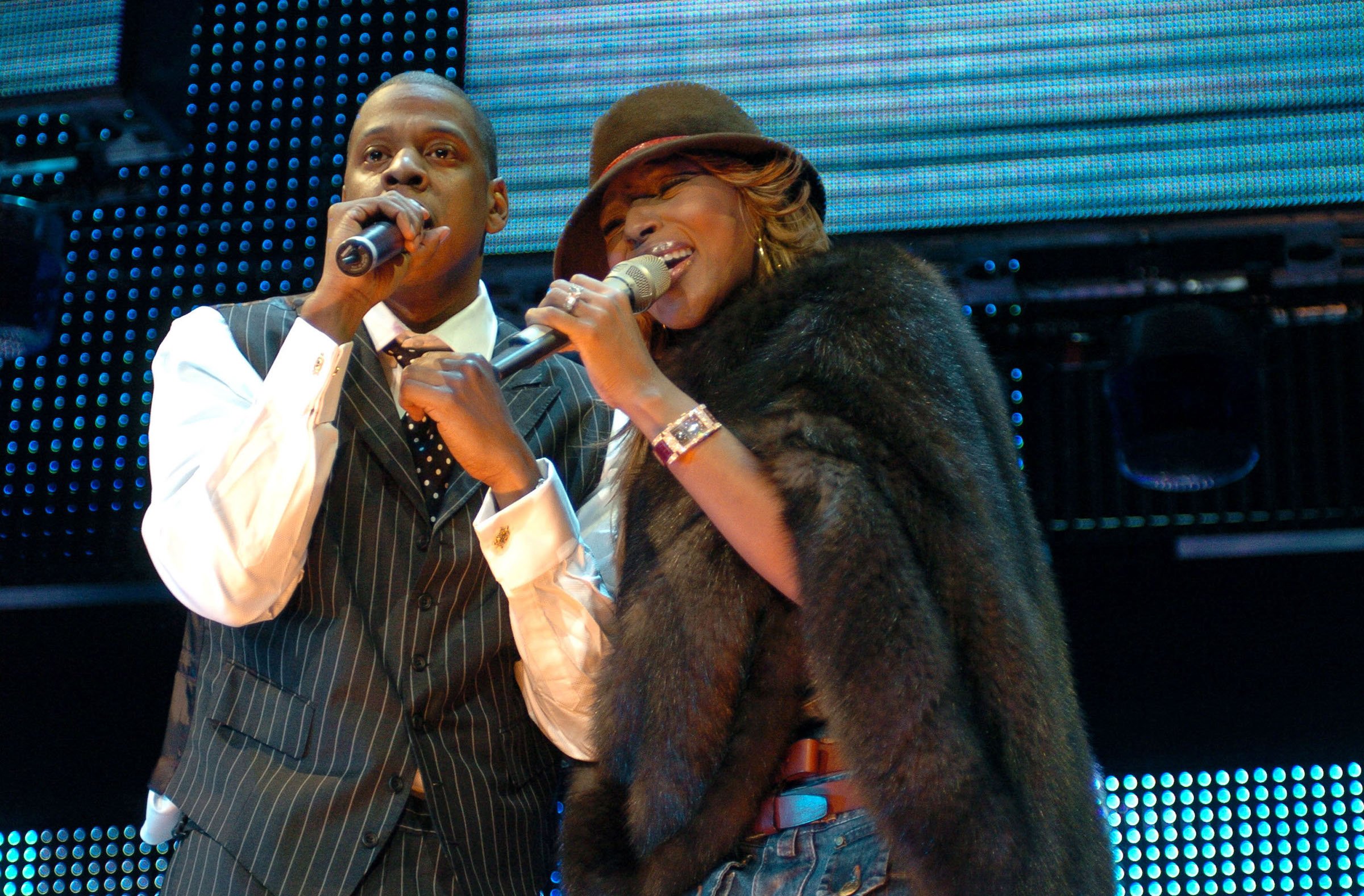 Mary J. Blige and Jay-Z teamed up for the song 'Can't Knock the Hustle'
In the mid-1990s, Jay-Z was a Brooklyn-bred rapper following in the footsteps of The Notorious B.I.G. He released his debut album Reasonable Doubt in 1996.
One of the album's singles was "Can't Knock the Hustle," a collaboration with Mary J. Blige. It's the album's opening track, and introduced the world to Jay-Z and his lifestyle right off the bat.
Blige was already one of the hottest new singers of the moment at the time, so it's no surprise that Jay-Z wanted to have her featured on a song.
RELATED: Mary J. Blige Welcomes a New Day on Her New Album 'Good Morning Gorgeous'
Jay-Z paid Mary J. Blige with a paper bag full of cash
Blige took up the opportunity to work with the young rapper. She looked back on the recording process in a 2022 interview on Hot 97's Ebro in the Morning.
"It's such a raggedy process," she laughed as she recounted the story. "This was during the My Life album and I was just straight on drugs and alcohol. And I got a call from my girlfriend, who knew [Roc-a-Fella co-founder] Dame Dash, and Dame Dash wanted to try to get in touch with me."
"She said he has this artist by the name of Jay-Z who wants you on a record. And I said, 'O.K. Let me go see what's up,'" she continued. "I went. They had the money in a brown paper bag, 10 grand. I said, 'Thank you very much.' Went into the booth, sang the song, and was out."
RELATED: Mary J. Blige Has a New Album Produced By Dr. Dre On the Way — Despite Just Releasing a New Album 'Good Morning Gorgeous'
They went on to become music icons
Blige chuckled when thinking about the story, but it's funny looking back because of how big both of them have become since then. Jay-Z, of course, went on to become a bestselling rapper with a billion-dollar empire to his name. And since then, he's expanded his footprint beyond music with ventures including his Armand de Brignac brand of champagne and even his own line of cannabis products, Monogram by Jay-Z.
Blige, meanwhile, has continued to enjoy her status as the Queen of Hip-Hop Soul and cemented her spot as a music legend. In 2022, she proved that she was deserving of her crown when she took the stage at the Super Bowl halftime show alongside fellow hip-hop greats Dr. Dre, Snoop Dogg, Kendrick Lamar, and Eminem.
RELATED: Mary J. Blige's Song 'No More Drama' Played a Key Role in Her Life