Mary J. Blige Says Her Next Album Will 'Blow Everybody's Mind'
Mary J. Blige has been an icon in the music industry for nearly three decades. Known to many as the Queen of Hip-Hop Soul, Blige dominated the '90s and early '00s with hit songs such as "Family Affair" and "Real Love." Her musical success has remained consistent to the present day — and she has no plans of stopping any time soon.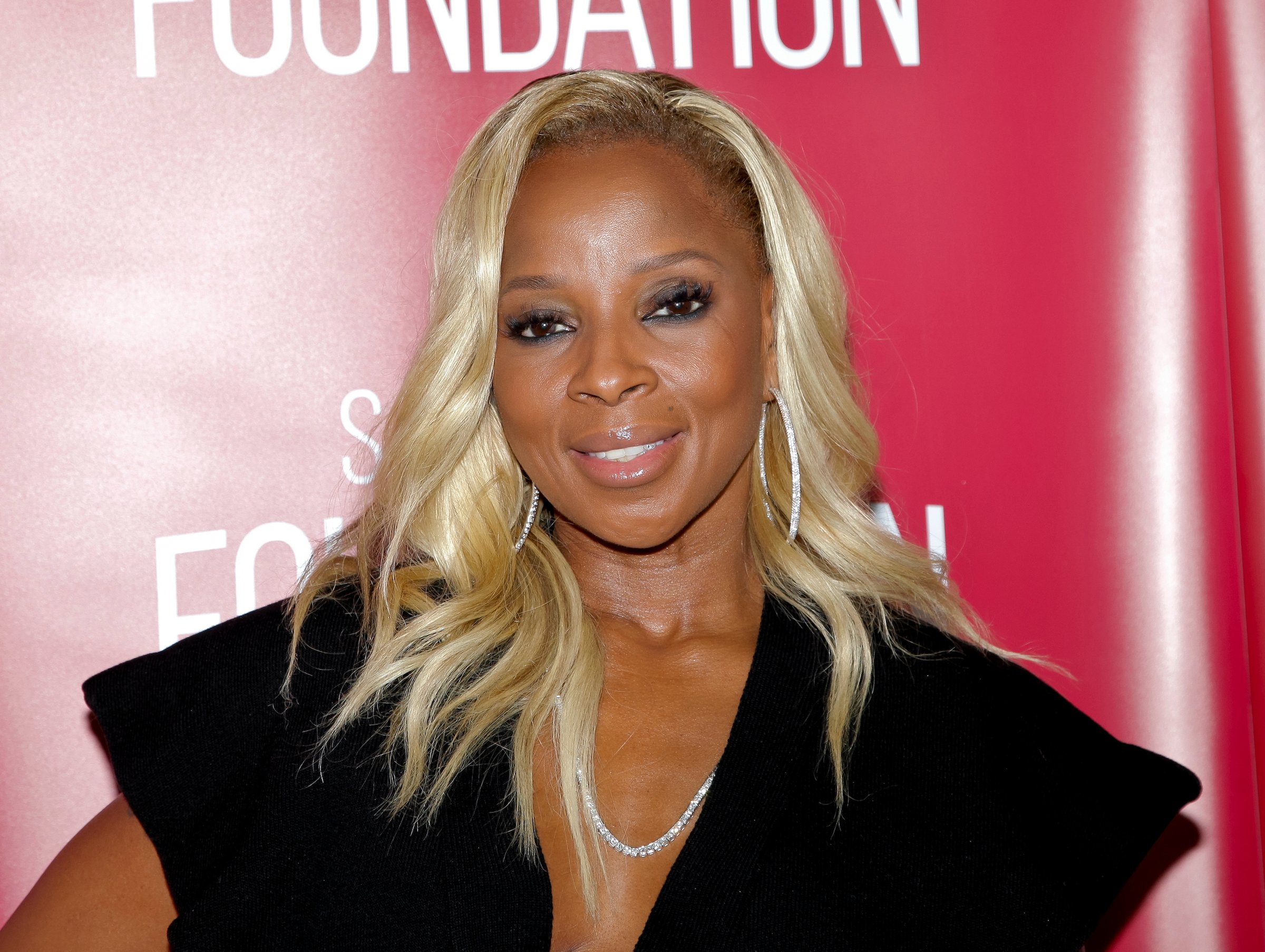 Mary J. Blige has released iconic albums such as 'My Life'
In 1994, Blige released her second album, My Life. At the time, she was in a tumultuous relationship with Jodeci singer K-Ci. The album was an expression of all the hardship she was experiencing at the time as well as everything she went through as a young girl.
Blige went on to release hit records such as Share My World and No More Drama, the latter of which contained hit songs such as "Family Affair" and the title track.
Her most recent album, Strength of a Woman, was released in 2017. Fans have been eager to hear from the queen for some time, and she teased that new music might be coming sooner than they think.
Mary J. Blige's next album will 'blow everybody's mind'
Blige spoke a bit about the headspace she's in today and where she is musically in a 2021 interview on The Tamron Hall Show.
"The reason why I say I feel amazing is not because every day is a great day and I always wake up looking like this [with] hair and makeup. Because I wake up with no hair and makeup, I'm accepting that chick that goes to the bathroom. And I like her!" she said. "I hang out with myself a lot. I'm my own best friend. I got me; we got each other. And that's why it's cool."
When asked about if her next album will be all about self-love, she teased that it will be something that will go beyond expectations. "Wait until you hear it," she said. "It's going to blow everybody's mind. And it's because of something I had to do, and something I had to say, when I was in my darkest, darkest moments in that life to build myself up to this person that I can see."
Mary J. Blige has been focused on acting
In the late 2010s, Blige began to focus more on her acting career, with parts in productions including The Umbrella Academy, Power Book II: Ghost, and her Oscar-nominated role in Mudbound.
Blige revealed in a 2020 interview with supermodel Naomi Campbell on her web series No Filter with Naomi that acting is a much-needed release for her.
"You get to give all of this energy to something on a piece of paper, and what makes it real is what you really feel," Blige said. "So I get to give anger or I get to give sadness or strength or whatever I'm feeling or wherever I can grab it from — my past, from something bad that happened, from something good that happened — and give it to this character and let them live. And that's therapeutic for me because it gets it out of me — the things that I can't deal with or do anymore, or won't do, I have to give it to the character."