Mary J. Blige Wanted to Die When She Recorded Her Iconic 'My Life' Album
For nearly three decades, Mary J. Blige has reigned supreme in the music industry as the Queen of Hip-Hop Soul. Her 1994 album My Life transformed her into a superstar overnight. And while she should have been enjoying the fruits of her labor, she was suffering behind the scenes.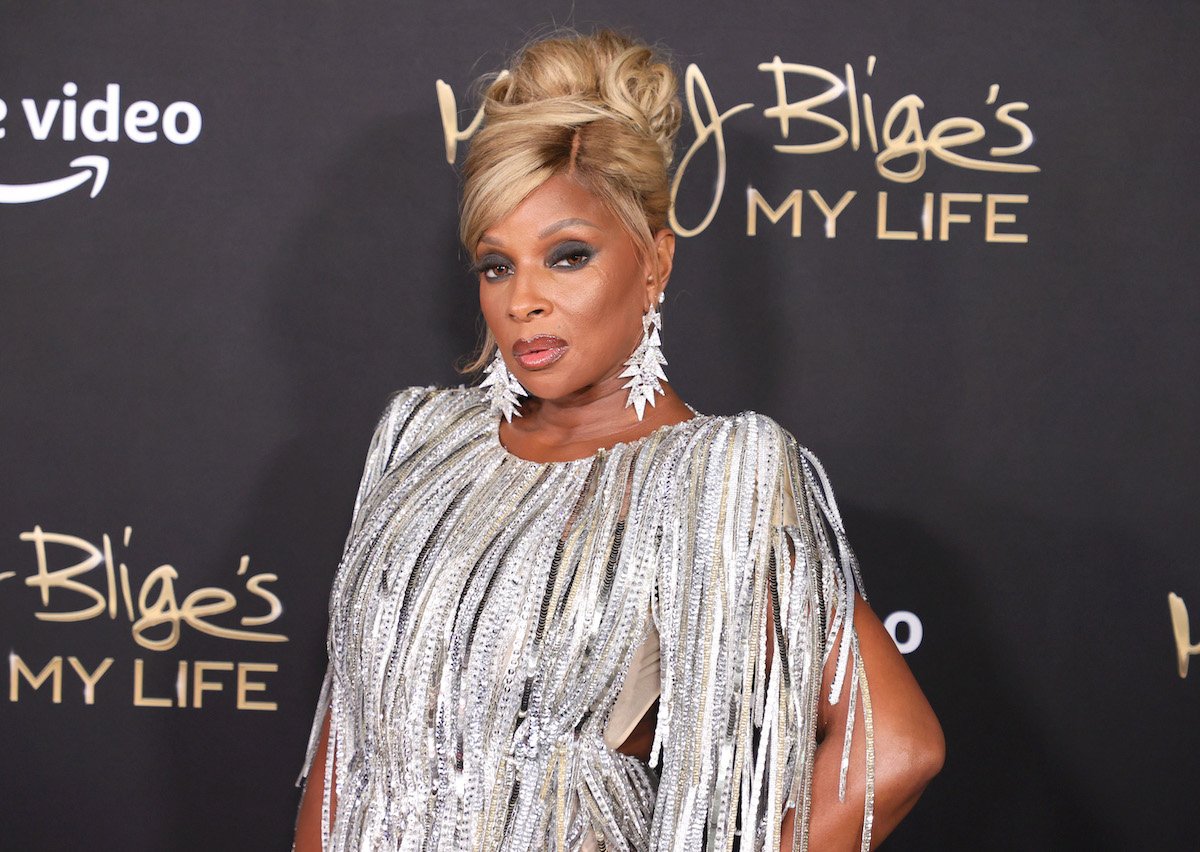 Mary J. Blige released her 'My Life' album in 1994
Mary J. Blige recorded the My Life album while she was in a tumultuous relationship with Jodeci singer K-Ci. The album's title — as well as its title track — are inspired by Roy Ayers' iconic 1976 song "Everybody Loves the Sunshine." 
"That was the first music as a child that stuck with me, because it made me forget that we lived where we lived," Blige said of the Ayers track in her 2021 documentary Mary J. Blige's My Life.
"That sound used to just drive me nuts — 'My life, my life, my life, my life, in the sunshine.' It's something about 'my life in the sunshine,'" she remembered. "That record made me feel like I could have something, but I couldn't get my hands on it, but I could have something. My life in the sunshine was something I wanted."
"My life is not in the sunshine. My life is hell," she said painfully. "My life is me not being able to get things out of my head that happened to me, not being able to get being molested out of my head, from my childhood, from being 5 years old, other things that happened that I will not discuss, just so many things happening to me as a little girl." 
"But, that's why I had that pen," she concluded. "And that's why I had it all inside and I was able to sing it and write it. It was the only way to survive. It was the only way to get through what I was getting through."
Mary J. Blige wanted to die when she recorded 'My Life'
Now, as a Grammy-winning singer and Oscar-nominated actor, Blige looks back on the My Life era proud of har far she's come. She reflected on the album and her legacy in a November 2021 interview on The Tamron Hall Show.
"That album is so full of moments that were dark for me," Blige admitted. "But every time I speak to a fan they'll say, 'It helped me get married,' or 'It helped me out of a bad marriage,' or 'It took me through college,' but for me it was like, 'Man, I just want to die.'"
"I wanted to be loved by this man, and I didn't love myself, and I didn't know where the love was supposed to come from," she continued. "It was just heavy, man."
She went on to get candid about how she views some of My Life's tracks in hindsight. "Every song was like, 'Please love me. Please help me. Please, please, please, please, please, please, please, wah, wah wah. And I hate to say it like that, but that's what it feels like. That's what it felt like. And now when I listen to it, I have tears of joy because I lived through that. I made it. My fans and I lived through it."
Mary J. Blige in an actor nowadays
Blige's most recent work hasn't been in the studio, but on the screen. She currently stars as drug queenpin Monet Tejada on the hit Starz series Power Book II: Ghost.
For Blige, acting is a desperately-needed release for her. "You get to give all of this energy to something on a piece of paper, and what makes it real is what you really feel," she said in a 2020 interview with Naomi Campbell on her web series No Filter with Naomi. "So I get to give anger or I get to give sadness or strength or whatever I'm feeling or wherever I can grab it from — my past, from something bad that happened, from something good that happened — and give it to this character and let them live. And that's therapeutic for me because it gets it out of me — the things that I can't deal with or do anymore, or won't do, I have to give it to the character."