Mary J. Blige Wants to Tackle the Stunt Industry Next
Though she keeps her private business on the hush, Mary J. Blige is one of the hardest working women in entertainment. As a singer, Oscar-nominated actor, wine merchant, and philanthropist, she refuses to pigeonhole herself into one category.
Many fans have watched Blige grow from her early musical days with What's the 411? into the self-assured force that she is today. With her hand in already in several industries, she recently shared that she is doing in the stunt world next — but from behind the scenes.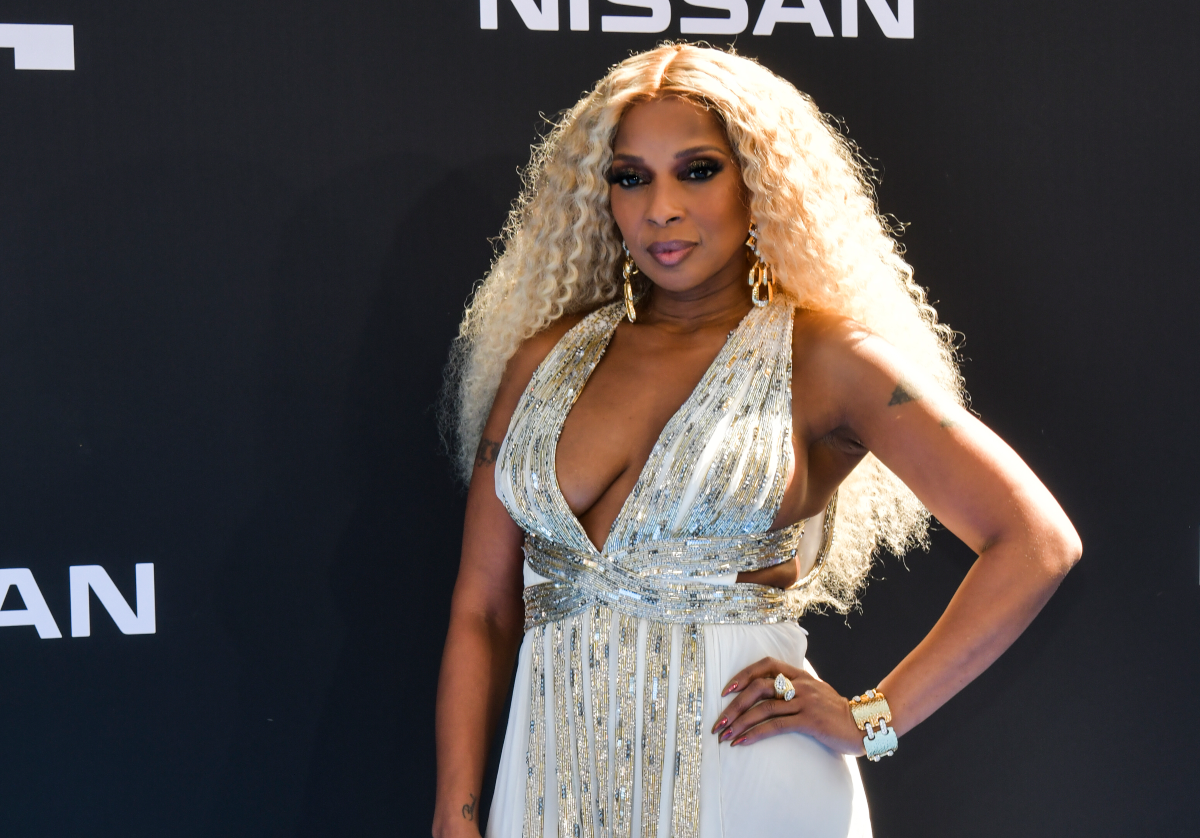 Mary J. Blige joins push for stunt industry diversity
In a new interview with Good Morning America, Blige discussed her Amazon Prime documentary and one of her latest projects, the Champion Your Skin campaign. The movement highlights Black stuntwomen in Hollywood and encourages young women and girls to train for the industry. It's a specialized field that is lacking diversity.
Blige told GMA that she learned about "paint downs," where white stunt performers darken their skin with makeup to double for actors of color. Between that and wigging, — when a male stuntperson wears a wig to act as woman — she wanted to recruit more Black women into the business and spotlight their work.  
"I was like, 'Come on, you can't do us like that,'" she said. Blige also told the outlet that she's had her own experiences with performing stunts. "I'm kind of a stunt woman myself, but not like these women," Blige said. "When we [actors] take the fall, it's them taking the fall; they get hurt, so we don't have to get hurt."
Champion Your Skin partners Blige with Gold Bond and the Diamond in the Raw Foundation to help train and educate the young women who are interested in entering the industry. Back in February, she posted a message on her Instagram page about the program.
"These women literally put their skin to the test to break down barriers and fight for greater representation in the industry – both on camera and off. Learn more about how to support aspiring Black stuntwomen, and how Gold Bond's high-performance products champion them at www.diamondintheraw.org," she wrote.
RELATED: Tupac Once Came to Mary J. Blige's Rescue, According to Bodyguard
Blige did stunt work in 'The Umbrella Academy'
Season 1 of Netflix's The Umbrella Academy introduced Blige as Cha-Cha, one of the series' villains. As an assassin, the character had to shoot guns, dodge bullets, and engage in hand combat. Blige trained in martial arts and other fighting styles for the role.
During a 2019 interview with Variety, she said she loved doing her own stunts as Cha-Cha. "I was hanging from wires, for real," Blige shared. "I was pulling glass out of my face. It was crazy." For fans who haven't had the chance to see her in The Umbrella Academy, stream seasons 1 and 2 on Netflix.
Blige is also holding her own in 'Power'
Currently, Blige plays Monet Tejada in Power Book II: Ghost. While her queen pin role hasn't required any martial arts moves or aerial stunts, she definitely handles a gun. Monet gets into some sticky situations, so there's no telling if Blige will have any hand-to-hand fights in future episodes.
Fans can follow Blige's work with the Champion Your Skin campaign on social media, and be sure to check out her documentary on Amazon.
RELATED: Mary J. Blige Helped Angie Martinez Beat an Eviction