Mary-Kate and Ashley Olsen Used to Fight Each Other When Picking Out Clothes for Events
Siblings can have very significant bonds, but even the closest of them sometimes clash over small things. Mary-Kate and Ashley Olsen, one of the most famous pairs of twins in entertainment, often look like they are in-sync. However, the two of them apparently had their own moments of disagreements as well. Like many sisters, they used to fight a lot over clothes.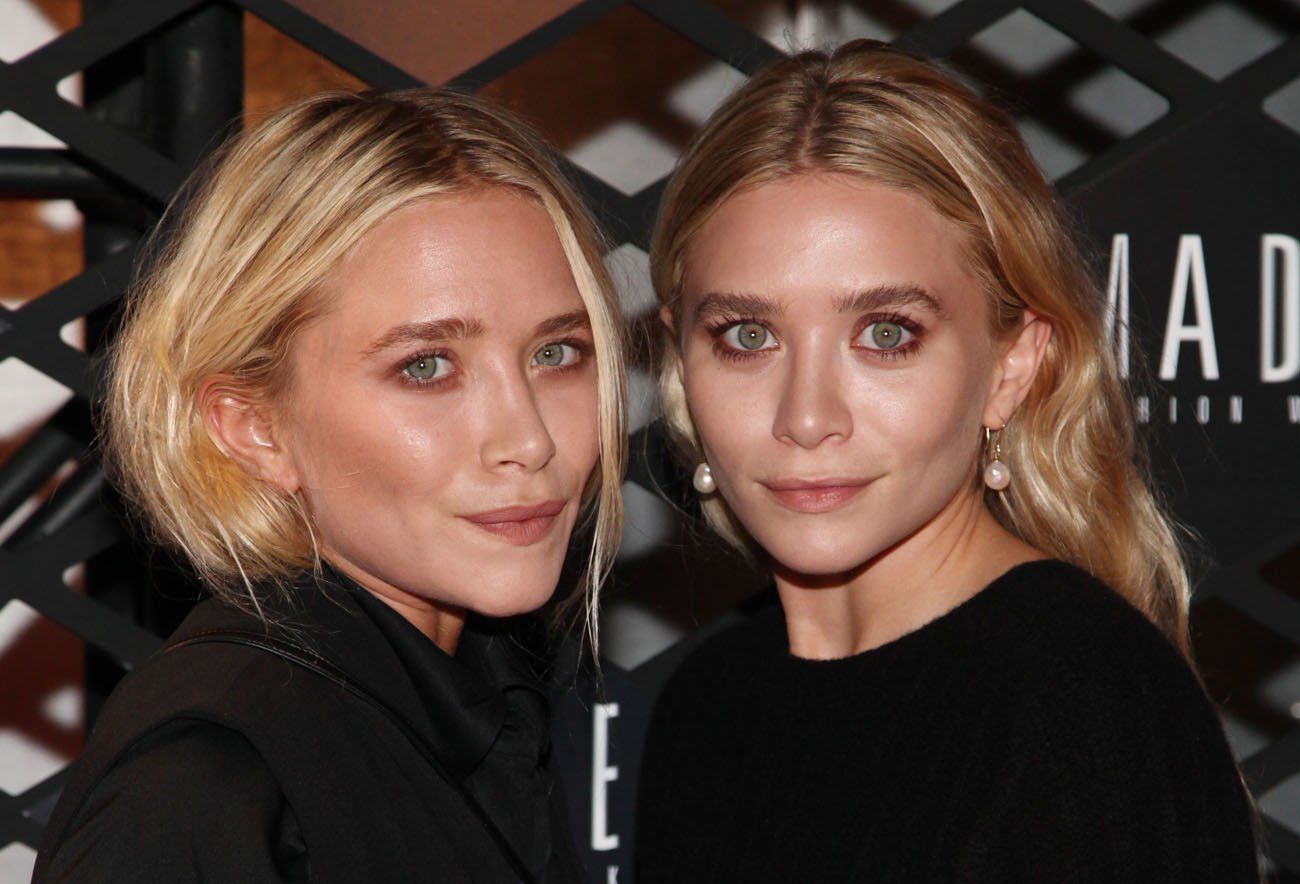 Mary-Kate Olsen revealed she and her sister would fight over clothes
The Olsen twins became popular as young stars, and their clothes were also admired by kids all over the world. However, there was a lot that went into picking out clothes for an event with these sisters.
Mary-Kate shared with Interview Magazine in 2009, "Until we were 13 or 14, if my sister and I did an appearance, we would be wearing the same outfit. [laughs] It would be the same dress and we'd fight over who would wear it in red and who would wear it in black."
Nevertheless, the twins did establish their own style preferences from a young age.
"Ever since I can remember, we dressed completely differently," she revealed. "Ashley would wear really baggy clothes and shoes that were too big for her, and I think my first favorite clothing item was a pair of spandex shorts with fringe on them! Leopard and white spandex."
Mary-Kate did not care about fashion until she was older
RELATED: Why Mary-Kate and Ashley Olsen Were Once Called 'Invaders' and '2 Spoiled Brats' By Angry Neighbors
Even though Mary-Kate and Ashley were style icons from a young age, it seems Mary-Kate did not care much about fashion until she was older.
She shared with Interview, "I didn't look at magazines until a couple of years ago, to be honest. I never really knew anything about fashion. When I was young, clothes were really just about what fit, because Ashley and I were so tiny. So I understood fit before I understood style."
When asked if she picked out her own clothes as a kid, Mary-Kate added, "I never went shopping. That wasn't my thing. I grew up horseback riding. That was my passion. I didn't start shopping until about 16 or 17, when I could drive myself to stores and explore on my own."
In any case, the Olsen twins ended up being extremely knowledgeable about clothes. They went on to establish their own clothing lines, which has attracted numerous customers and garnered praise from fashion experts.
The Olsen twins' sister Elizabeth has always admired their clothes
RELATED: Elizabeth Olsen Once Revealed Why She Never Became a Child Star Like Mary-Kate and Ashley
Mary-Kate and Ashley's clothes have also been a source of inspiration for their younger sister, actor Elizabeth Olsen.
In a recent interview with Sirius XM, Elizabeth revealed, "Everything my sisters have ever worn in my entire life I have wanted to wear still as an adult today. I want their coats. I want their shoes. I want their dresses. And that is something that I never grew out of."
Elizabeth also shared that, when she was younger, she used to visit secondhand clothing stores to buy clothes that were similar to what her older sisters wore.