Mary-Kate and Ashley Olsen Initially Didn't Want Their Names Attached to Their Fashion Lines
Mary-Kate and Ashley Olsen were extremely popular in the 1990s and 2000s. Being some of the biggest young stars around, their names and faces were everywhere.
It's no secret the Olsen twins could sell any product if they attach their names to it. However, when they began working as fashion designers, they initially did not want people to know they were behind the clothes.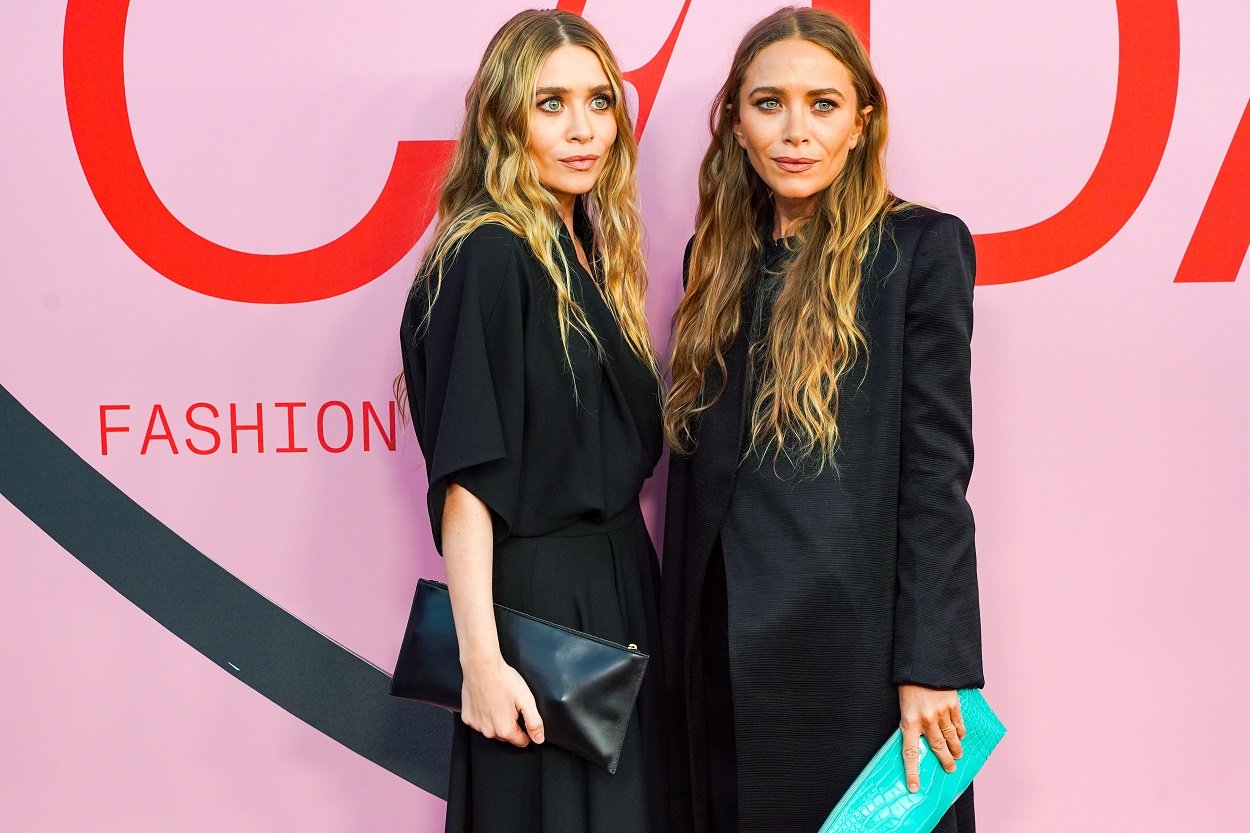 Mary-Kate and Ashley Olsen have 2 fashion lines
In the mid-2000s, Mary-Kate and Ashley slowed their acting career down and looked towards fashion. The twins had sold a lot of clothes as part of their merchandise before, but they decided to become serious fashion designers.
In 2006, Mary-Kate and Ashley launched a luxury label called The Row. It became highly-praised in the industry and won awards from the Council of Fashion Designers in America.
The sisters then went on to establish a more affordable brand called Elizabeth and James. It is now sold at Kohl's.
Looking back, Mary-Kate and Ashley realized business had always been their calling, not acting. They even revealed acting gave them very little creative control.
"There's a lot of compromise in the entertainment industry," Ashley told Allure in 2013. Meanwhile, Mary-Kate added, "I am not great at not being able to control the end product."
Mary-Kate and Ashley Olsen initially did not want their names attached to their fashion work
RELATED: The Olsen Twins' Memories Sometimes Get Merged Together: 'We Don't Know What Actually Happened to Whom'
Mary-Kate and Ashley take fashion quite seriously. In fact, the sisters even considered letting their work speak for itself and not attaching their name to their first label.
"We didn't want to be in front of it, we didn't necessarily even want to let people know it was us," Ashley said in a new interview with i-D. "It was really about the product, to the point where we were like: Who could we get to front this so that we don't have to?"
Of course, many people now know which brands are owned by Mary-Kate and Ashley. However, the sisters continue to work hard at improving their products instead of relying solely on their star power to get customers.
"I think we're very much perfectionists and hard workers and we've always been hard workers," Mary-Kate told i-D. "So, I am happy that people look at it as a perfect product, or products that feel complete, or whole."
She added, "I think the reason that we do fashion is to constantly try to fix our imperfections, and you always have next season to do that. It's also our job to find every imperfection in there to make sure that we're constantly pushing ourselves and training our eyes and making sure everyone is served. Just evolving and learning."
Elizabeth Olsen shared why the Olsen twins are so private nowadays
RELATED: Mary-Kate Olsen Once Said Other Kids Should Not Have the Same Childhood She Had
Aside from the occasional interview to promote their fashion career, the Olsen twins largely stay out of the limelight.
According to their younger sister, actor Elizabeth Olsen, Mary-Kate and Ashley are actually very "shy."
They also try to be careful when interacting with the media. Elizabeth told Philadelphia Style in 2017, "They're very tight-lipped—notoriously so—and I was not caring what I was saying [in interviews] because I'd assumed no one would read it."
"That's when we'd have conversations," Elizabeth continued. "They'd say, 'You know, even if you don't think anyone's going to read this article, someone might pull the quote later for [something else].' It's all part of how you hope someone interprets you, and how they frame who you are and the work you do."