Mary-Kate and Ashley Olsen Rarely Do Interviews: They're 'Paranoid'
With the news of Mary-Kate Olsen's divorce making headlines, fans are searching for more information about the former childhood stars. After Full House came to a close, Mary-Kate and Ashley Olsen went on to star in numerous television and film roles.
However, after the stars quit acting in the early 2000s, there was an air of mystery about the twins. Neither sister is on social media, and they rarely do interviews. Fans want to know why they are so secretive.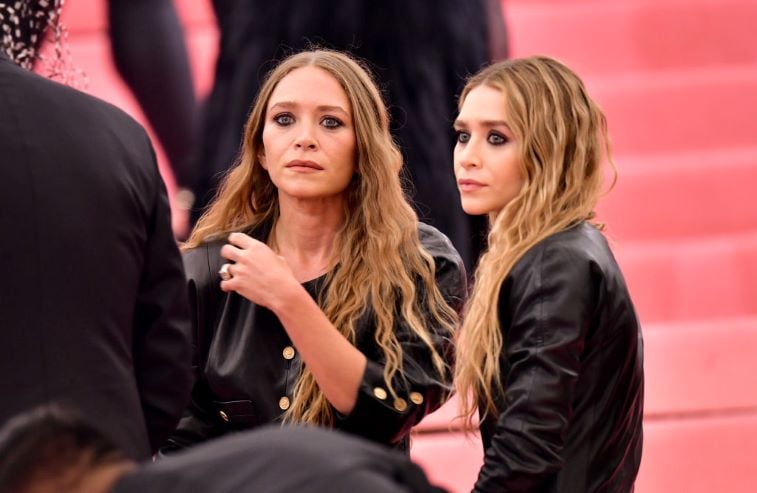 Why is Mary-Kate Olsen getting a divorce from Olivier Sarkozy?
Olsen and Sarkozy married in 2015 with some strange wedding decor. The pair asked guests to turn in their cell phones at the door and encouraged smoking all night.
"They had bowls and bowls filled with cigarettes, and everyone smoked the whole night," Page Six reported.
The New York Minute actress signed a petition for divorce on April 17, 2020, according to TMZ. However, due to the coronavirus pandemic (COVID-19), New York State is not accepting divorce papers. 
Things recently escalated when Sarkozy terminated the lease on their NYC apartment, giving Olsen a May 18, 2020 eviction date. The childhood star turned fashion designer is now asking the state to grant her an emergency court order to get out of her marriage.
Mary-Kate and Ashley Olsen were stalked so much they are paranoid
Ashley was happier to leave acting behind than her twin. When asked if it was scary to stop, Mary-Kate explained it was a relief. The pair were followed continuously around Los Angeles, California. They feel as if the press in New York City is more respectful. 
"It was the worst in LA when we got our license," Ashley remarked during an interview with Vogue in 2011. "They would follow us. They knew where we lived. And you don't know who these people are. People just out of jail."
The twins agree on the matter. The only reason they engaged in the interview with Vogue was to promote their clothing line — The Row.
"We are paranoid," Mary-Kate declared.  
They value their privacy and try not to let anything interfere with that. The twins do not trust anyone, including the media, so it's not surprising that they do not participate in interviews.
Why aren't Mary-Kate and Ashley Olsen on social media? 
The Olsen twins began their acting career at the young age of 6 months. They were small infants on the set of Full House and grew up on the small-screen. After being in the public eye for so long, the pair could not take it anymore. The stalking and following pushed them to leave acting altogether. 
"We've spent our whole lives trying to not let people have that accessibility," Mary-Kate explained in the 2011 interview. 
The pair will continue to attempt to stay out of the public eye. However, no doubt, the media will continue to dig deep to find more clues about Mary-Kate's divorce.