Mary-Kate and Ashley Olsen Admitted They Can Seriously Fight With Each Other When It Comes to This 1 Thing
Most sibling relationships have conflicts from time to time, and twins Mary-Kate and Ashley Olsen are no different. Despite being extremely close, they occasionally find themselves clashing. It seems the Olsen twins don't fight that often, though when they do, it's usually about this one topic.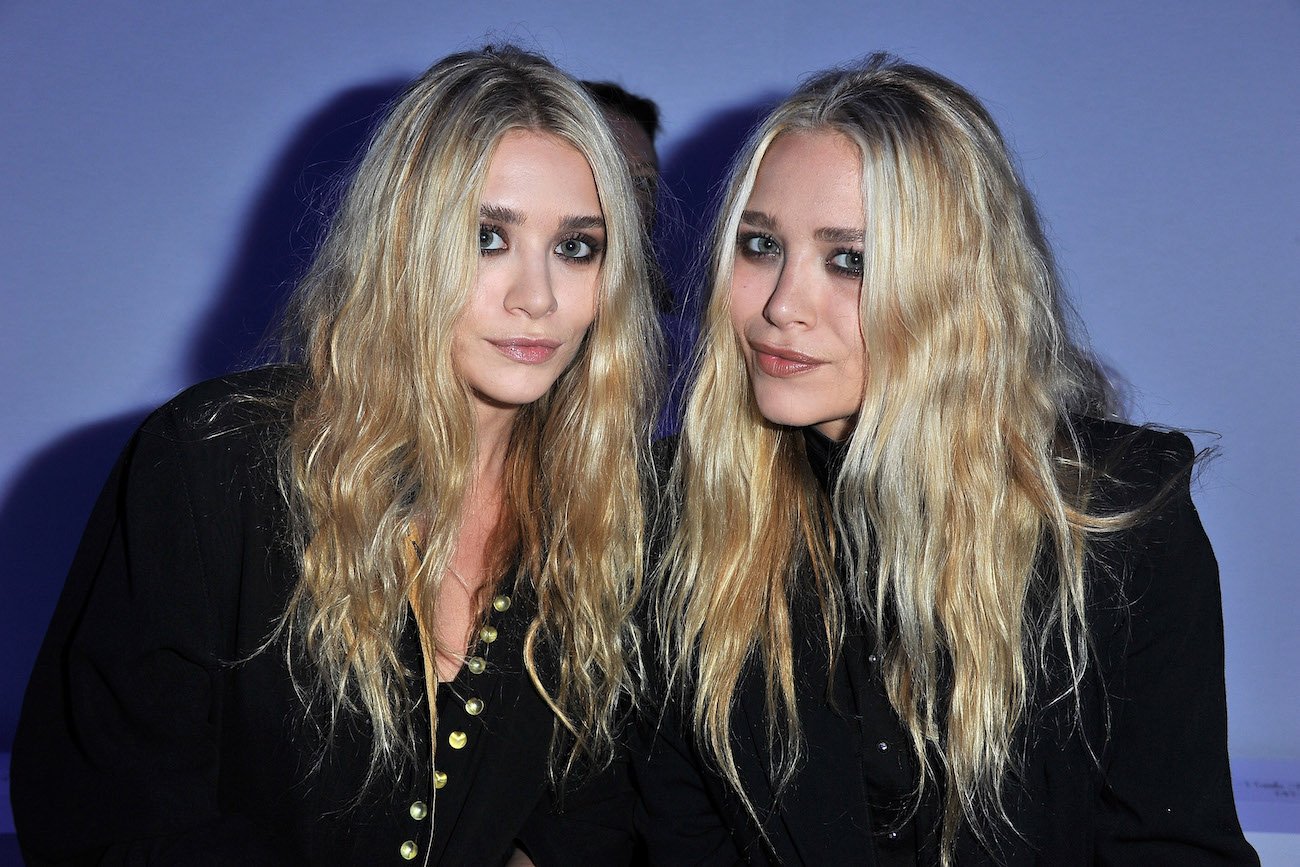 Mary-Kate and Ashley Olsen are in-sync with one another
Mary-Kate and Ashley both began working together at the age of 9 months. The two of them both joined the cast of Full House and alternated playing Michelle Tanner. After the show ended, they embarked on a career in entertainment together. They built their own brand and released numerous movies together.
The sisters have spent a considerable amount of time with one another, and it makes sense that they are extremely in-sync.
For example, in many videos, Mary-Kate and Ashley display similar mannerism. They also finish each other's sentences and often seem to know what the other is thinking.
In an interview with Vogue in 2011, Mary-Kate even revealed that some of their memories even get merged because they feel each other's experiences on a deep level.
"Some of our memories are shared," Mary-Kate said. "We don't know what actually happened to whom. One of us was stung by a bee, but we can't remember who, because we both felt it."
Mary-Kate and Ashley Olsen apparently fight over clothes a lot
No matter how in-sync they are, Mary-Kate and Ashley are still different people at the end of the day. As such, they do occasionally run into conflicts with each other. For them, this apparently happens a lot when it comes to clothes.
When they appeared on Canadian talk show CityLine in 2006, Mary-Kate and Ashley revealed that they share clothes among themselves, but that sometimes leads to arguments when they take things from each other.
Ashley noted, "That's the only thing that we really can actually get into a fight over—where a piece of clothing is or she wants to wear something that night. Or we'll walk out wearing the same outfit and one of us has to change."
In 2009, Mary-Kate told Interview Magazine that their fashion conflicts were already happening when they were young. 
"Until we were 13 or 14, if my sister and I did an appearance, we would be wearing the same outfit. [laughs] It would be the same dress and we'd fight over who would wear it in red and who would wear it in black," she said.
Mary-Kate and Ashley Olsen are running fashion brands together
However, it seems that when it comes to their career, Mary-Kate and Ashley make a great team.
After years of being in the spotlight, the sisters retreated to working behind-the-scenes in the mid 2000s. They established their own fashion brands—The Row and Elizabeth and James. Mary-Kate and Ashley are now lauded in the fashion industry for their hard work and creative visions, and they have even won awards from the Council for Fashion Designers of America.
Clearly, Mary-Kate and Ashley do not fight over clothes all the time.