Mary-Louise Parker's Net Worth and How Much She Made per Episode on 'Weeds'
Mary-Louise Parker's career spans back to the 1980s. The Weeds star got her start on Broadway before she went on to work in feature films. However, her starring role on the Showtime series would earn her multiple accolades and a hefty payday.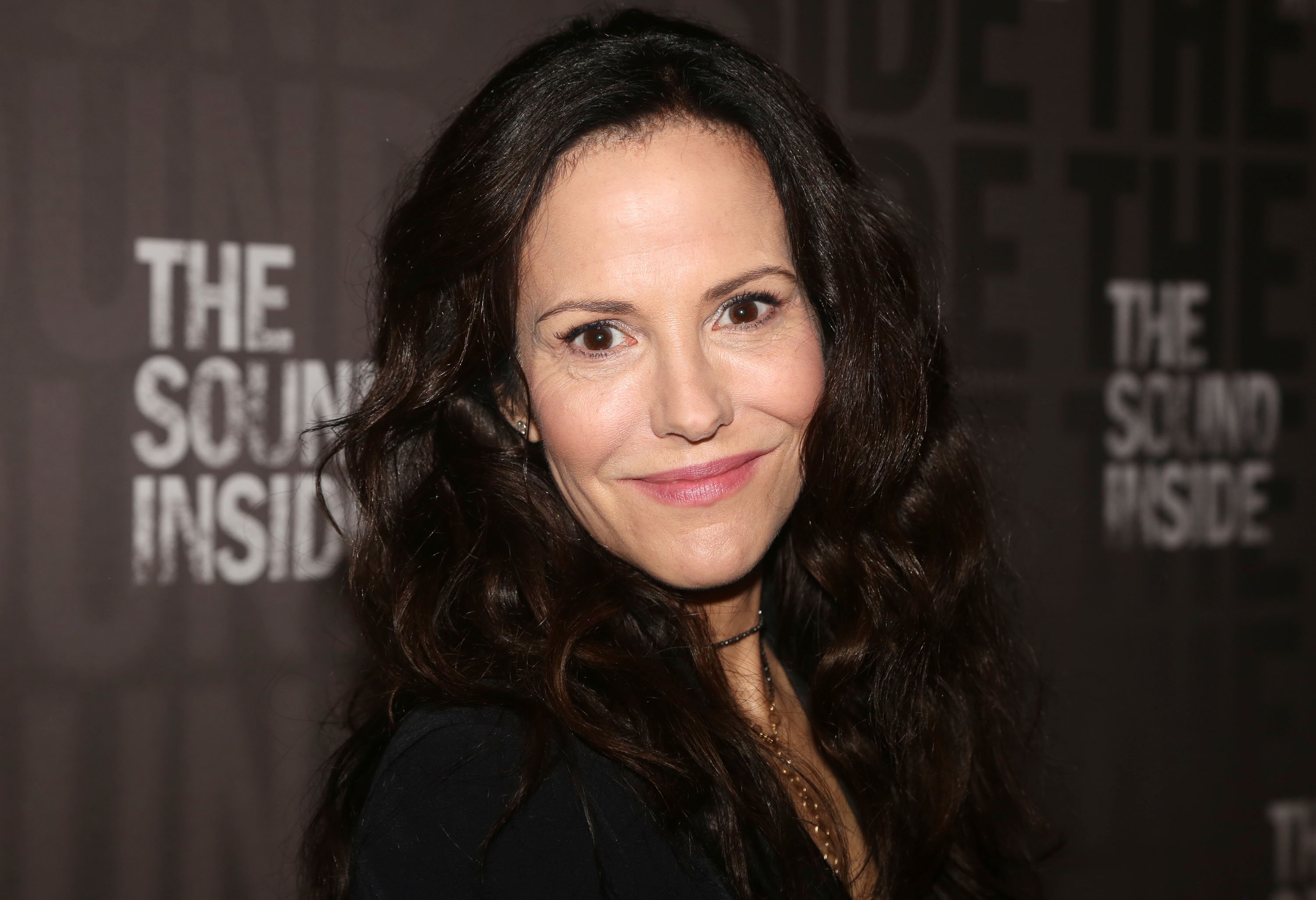 Weeds aired its final episode in September 2012. Now that the show is over, how much was Parker earning per episode, and what is her net worth?
Mary-Louise Parker's career timeline
RELATED: Mary-Louise Parker Was the Inspiration for This Rock Song
Parker grew up in Fort Jackson, South Carolina. After attending college at the University of North Carolina School of the Arts, Parker headed to the stage. In 1990, Parker made her stage debut as Rita in a Broadway production of Prelude to a Kiss. The role earned Parker a Tony nomination. She also began landing film roles, starring in movies like Fried Green Tomatoes, The Client, and Boys on the Side in the 1990s. 
After a lengthy film and stage career, Parker ventured into television. She played Amy Gardner on The West Wing from 2001-2006. In 2005, Parker landed a starring role as Nancy Botwin in Weeds. The comedy-drama follows Nancy as she juggles being a suburban mother and selling marijuana upon her husband's death. In a 2014 Reddit AMA, Parker revealed that the actor passed up a Desperate Housewives role to star in Weeds. However, Parker said she has no regrets about turning down the job.
"You're usually not the first choice for any job, so someone probably turned down half the jobs that I've done," Parker said. "When I think of the things I have turned down, one actress that I know in particular has ended up doing some of them, and each time I thought she did so much better than I would have. I'm not a competitive person with other women or other actresses. With my female actress friends, I'm always proud and happy for them to do well."
How much did Mary-Louise Parker earn per episode on 'Weeds'?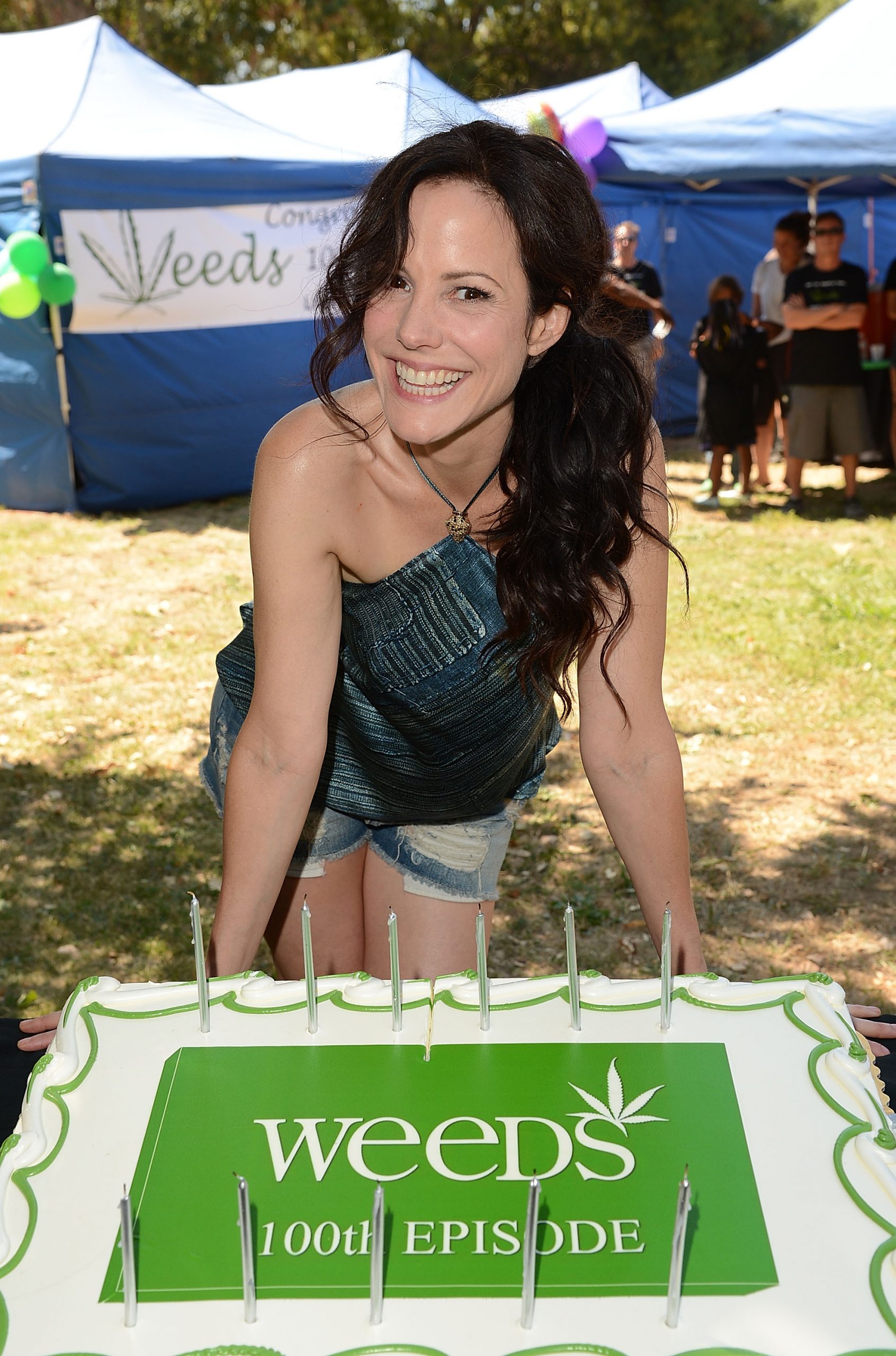 RELATED: 5 Myths About Legal Weed
Parker's exact salary on Weeds is unknown. However, Deadline reported that the show became Showtime's highest-rated series during its first season in 2005. In 2009, the series reached 1.3 million views during its Season 4 premiere, which was the highest rating for the network. Throughout her time on the show, Parker also landed stage and movie roles. She starred in Howl and Red in 2010.
During Weeds, Parker earned several awards, including a Golden Globe Award for Best Actress in a Television Series Musical or Comedy in 2006. Overall, the series earned two Emmy wins during its seven seasons.
What is Mary-Louise Parker's net worth?
RELATED: Celebrities Who Broke Up Because of a Movie Role
According to Celebrity Net Worth, Parker has a net worth of $16 million. In addition to her acting career, Parker is a writer. She released a memoir, Dear Mr. You, in 2015. Parker also reportedly signed on to star and produce a reboot of Weeds in November 2019. 
"I hope it happens! I hope people would want to watch it," Parker told Katie Couric about the possible reboot, per Medium.  I love those actors — I miss them all so much. But as far as the story, I'm curious as to what people would want the new show to be because I don't think it's even been written yet. Now that marijuana is legal in most places, you take away that tension. It kind of destroys the plot, right? So they'd have to replace it with something else, or somehow make it even bigger. I think maybe she could be a narc. We'll see."