'Mary Poppins': The Author of the Book Series Hated the Adaptation So Much She Cried Through the Premiere
Filmmakers have been using books and novels for inspiration for decades. Over the years, there have been several masterpieces to hit the shelves first and movie theaters second. Nicholas Sparks' The Notebook is one of them. Of course, the Harry Potter series is another popular example. Little Women is one more classic that was a novel before a movie. In many ways, fans of literature have been able to enjoy the best of both worlds. 
Unfortunately, there was one rendition that left the original author of the content highly disappointed. Take a look back at Mary Poppins and why Disney's film adaptation actually caused the author to cry.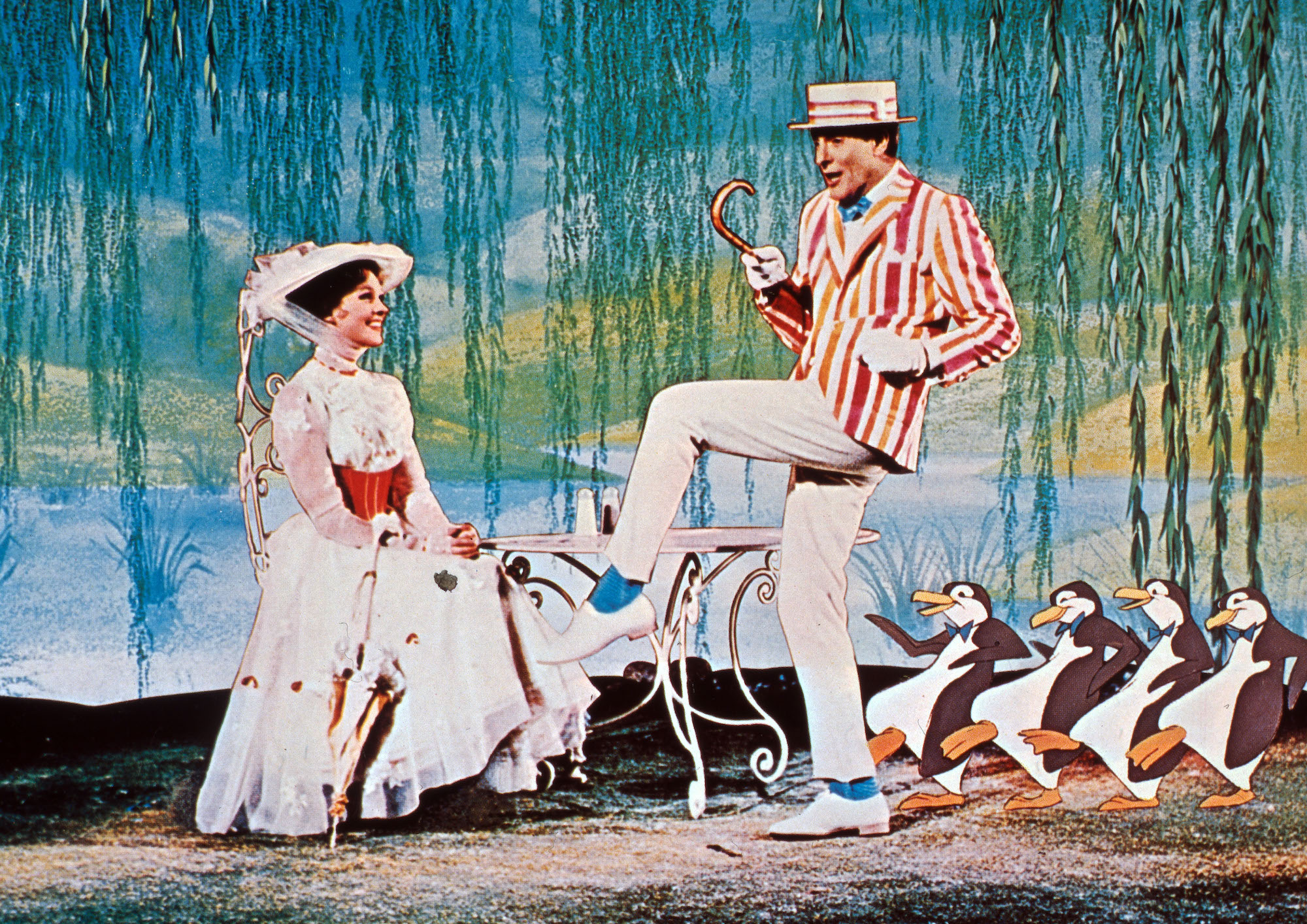 'Mary Poppins' the book series
P.L. Travers is the author responsible for the magical nanny that so many people have loved. Mary Poppins, the first book of the series, was published in 1934. As the story goes, Mary Poppins, blown by a strong wind, arrived at the Banks' family house shortly after the last nanny had jumped ship.
Travers made Mary Poppins to be stern, strict, and meticulous, but also caring, fun, and kind. Mary Poppins taught the Banks' children important messages and lessons. The importance of positivity and dealing with consequences were two beliefs that were near and dear to the nanny's heart. In total, there were eight books in Travers' series. 
The cast and characters of 'Mary Poppins' the film
Walt Disney Pictures released Mary Poppins in 1964. At the time, five of Travers' eight books were released. The fictional stories were popular amongst readers, and many people thought it would be a great story for the big screen, and, ultimately, it was.
Dick Van Dyke, David Tomlinson, and Karen Dotrice were a few of the individuals who were cast in the enchanting and entertaining movie. Julie Andrews was the talented and remarkable actor who took on the role of Mary Poppins.
Andrews, who is well-known for her characters in movies like The Sound of Music and Princess Diaries, received a lot of praise and attention for her role in Mary Poppins, but there was one person in particular who was far from pleased and that was Travers.
A look back at P.L. Travers' life
In 1899 Travers was born in Australia. Unfortunately, her father died when she was just seven years old and her family moved to New South Wales as a result. From a young age, Travers expressed great interest in writing and fantasy. In 1934 the talented writer published her first book, Moscow Excursion. That very same year she released Mary Poppins. As for Travers' personal life, she was rather private and particular.
She never married but did adopt one child who was actually a twin. Unfortunately, never disclosing any of this information to him, when her adopted son ran into his twin his relationship with his mother became estranged. Vulture has shared some fascinating tidbits from Travers' life and journey, including the details surrounding why the film adaptation of Mary Poppins made the author so upset. 
The author of 'Mary Poppins' hated the adaptation so much she cried through the premiere
According to Buzzfeed, Travers hated the adaptation of her book series so much that she actually cried all throughout the 1964 movie premiere of Mary Poppins. The author believed that much of Mary Poppins' personality was compromised and that her disciplinarian traits were dulled down. Travers tried to get Disney to edit the film, but it was too late.
RELATED: Walt Disney Wanted Only Julie Andrews for 'Mary Poppins': He Postponed Production So She Could Lead