'M*A*S*H': A 1973 Episode Broke TV Boundaries With First On-Screen Male Nudity
Many shows are known for being edgy and daring, and M*A*S*H would be in that category from how it spoke about the war to commentary of the United States government, but another way it dared to be different is in showing nudity on television.
M*A*S*H ran from 1972-1983 and is considered one of the most iconic TV shows of all time. It had its critics, but it is remembered fondly as one of the funniest and most poignant shows of all time. One episode may stand out above all the others, however. The Sniper was the tenth episode in the second season and may be its most infamous episode. But who were the members of the 4077 Mash Unit, and why is "The Sniper" so controversial?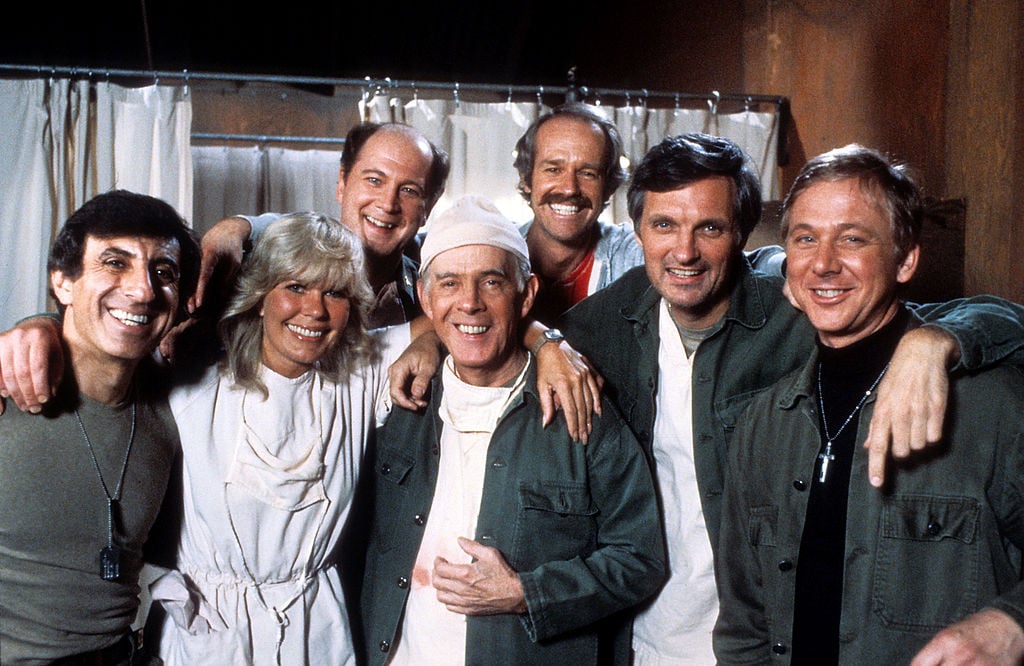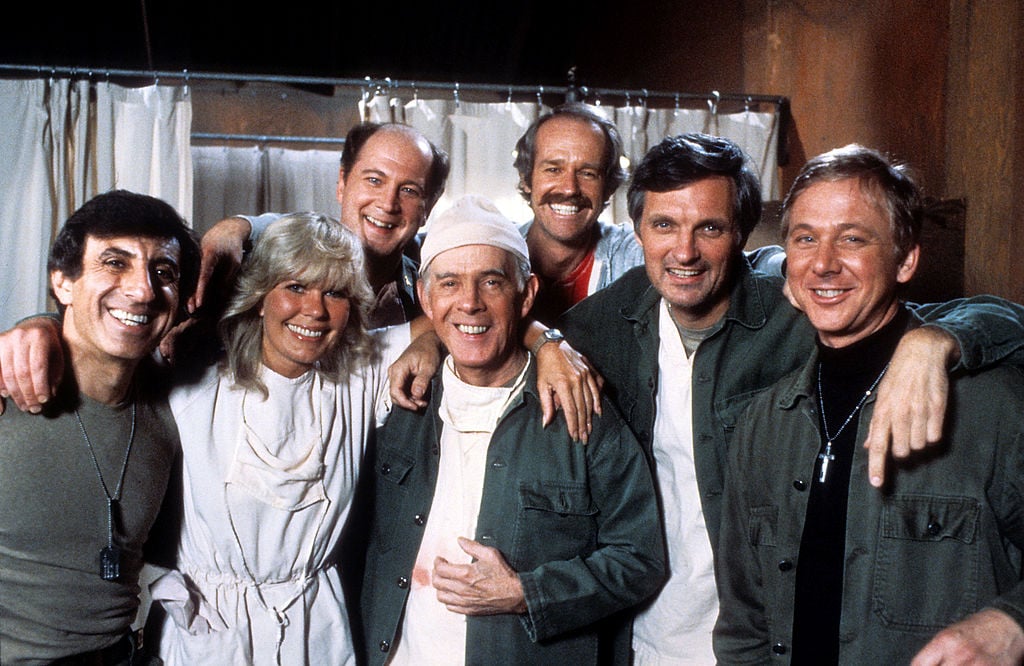 Who were the main characters in "The Sniper"?
Henry Blake (McLean Stevenson) is the commander of the 4077th who tries to live in two worlds, one where he's just one of the guys and the other where he's their military leader. Blake's right-hand man and clerk is "Radar" O'Reilly (Gary Burghoff). Radar is hopelessly naive but always manages to get the 4077th what it needs.
The doctors are "Hawkeye" Pierce (Alan Alda), the show's heart and the best surgeon. His sidekick "Trapper" John McIntyre (Wayne Rogers), Hawkeye's partner in crime and a great surgeon in his own right, Frank Burns (Larry Linville) a poor surgeon, and his love interest, nurse Margaret "Hot Lips" Houlihan (Loretta Swit).
What happened in "The Sniper"?
It is a typical day in the 4077th. Trapper is sick and doing laundry, Hawkeye has a date with a new nurse played by Teri Garr, and Frank plays with an antique pistol. Hot Lips and Frank go for shooting practice, and they draw fire from a sniper. Everyone gathers in camp, but Radar and Colonel Blake are pinned down in the showers.
Eventually, Radar and the Colonel join the staff in the hospital building, and they manage to treat casualties which soon arrive. Trapper calls HQ, and no help is coming for at least 24 hours. Help arrives the following day, and the sniper is shot from a helicopter. Hawkeye operates on the sniper, and it turns out that he was just a scared kid who thought he was firing on General MacArthur's headquarters.
"The Sniper" featured a first in TV
According to Stacker, the episode features Radar briefly losing his towel as he runs from the sniper and is the first instance of male nudity on TV. The episode aired in 1973 and, coincidentally, the same year also gave us the first instance of female nudity (Valerie Perrine in Steambath, a made-for-TV movie).
The series is used to firsts and featuring things outside of the norm. The show featured one of the first cross-dressing main characters Max Klinger (even if he was doing it to get out of the army), and has the most-watched final episode in television history. According to History, seventy-seven percent of the TV audience was watching the two-and-a-half-hour series finale, "Goodbye, Farewell and Amen."