'Masked Dancer' Star Vinny Guadagnino Asked This 'Double Shot at Love' Star to Marry Him
The Masked Dancer star and "Keto Guido" Vinny Guadagnino is best known for his role on the MTV reality series Jersey Shore. But more recently, Guadagnino has become something of a social media savant. When he's not trolling his Jersey Shore: Family Vacation roommates, he's flirting with an ex-girlfriend from Double Shot at Love. He recently asked his ex to marry him, and fans had a lot to say.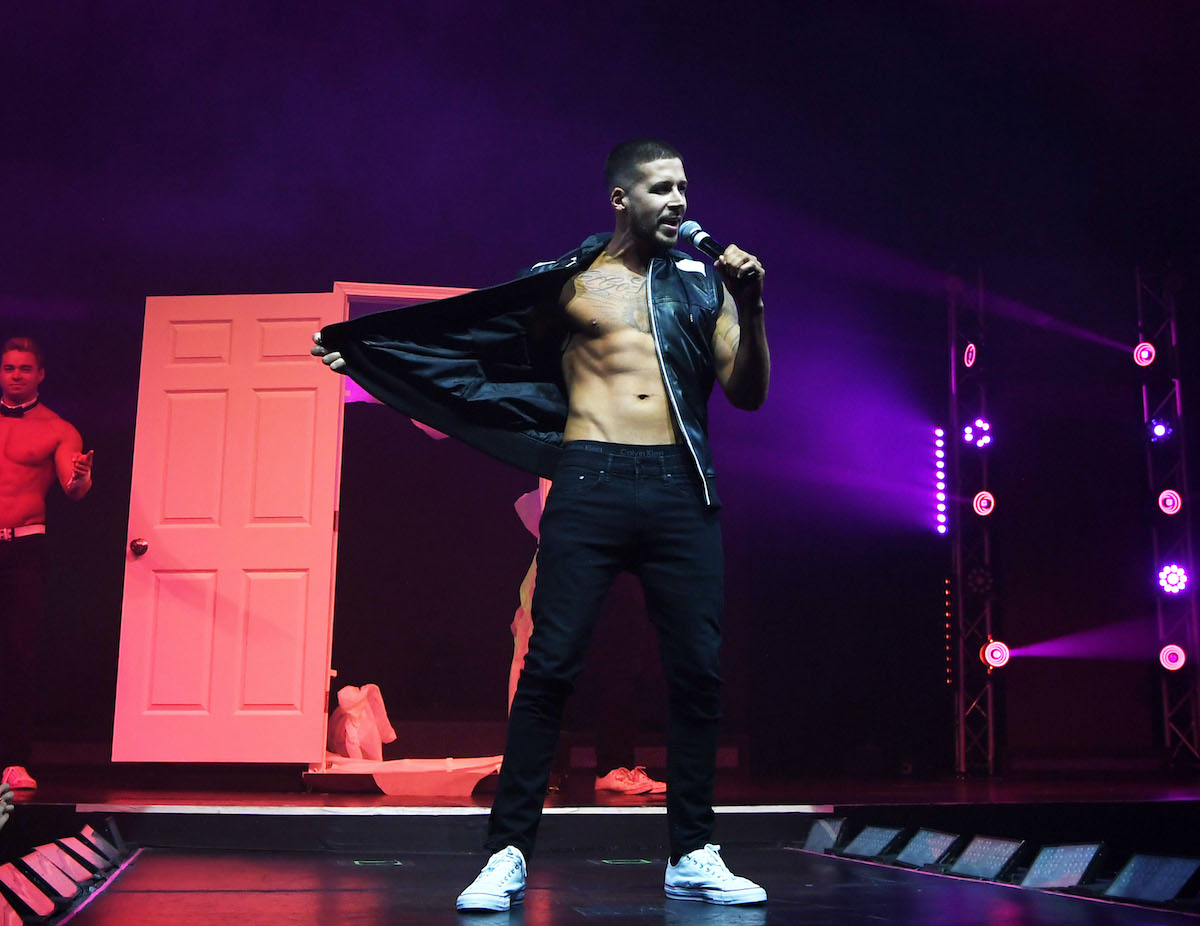 Vinny Guadagnino is extremely active on social media
The Jersey Shore star has always been active on Twitter and Instagram, often live-tweeting with fans during new episodes of Jersey Shore: Family Vacation or Revenge Prank. When The Bachelor airs, Guadagnino will post to his Instagram Stories, sharing his opinion of the women with his followers. 
More recently, Guadagnino has become more active on TikTok. One of his recent posts wherein he FaceTimed all of his Jersey Shore: Family Vacation roommates went viral. Many loved seeing the roommate's reactions when Guadagnino called only to tell them he was busy and would call right back. 
'Double Shot at Love's Maria Elizondo and 'The Keto Guido' had a fling 
During season 1 of Double Shot at Love, Guadagnino and Elizondo had a clear connection. But when he let her go, Elizondo took it hard. 
"When you get out of your way, you're funny and probably one of the most interesting people I've ever met in my life" Guadagnino told Elizondo during her elimination. "I may regret this, [but] Maria, your cab is here." 
Much like her co-star Nikki Hall did with Pauly DelVecchio, Elizondo took her anger out on Twitter. Despite their troubled past, Elizondo did return for Double Shot at Love Season 2. Though it took a while for her to warm up to Guadagnino, the two eventually moved on. They hooked up during season 2 and even went on an official date together, but their romance didn't last. 
Vinny Guadagnino and Maria Elizondo aren't together, but he's still flirty with her 
Guadganino recently addressed his relationship status with Elizondo during an Instagram Stories Q&A. 
"Why are you not with Maria?" a fan asked. "You guys are so cute together." 
Guadagnino answered simply: "Because we don't want to be?" 
Despite their physical connection, Guadagnino said previously how he and Elizondo are more like friends. But that doesn't stop him from flirting with Elizondo on social media. On Feb. 1, Elizondo shared a photo of herself wearing a bralette on Instagram with the caption "brb." Social media king Guadagnino commented: "Want to get married?" and fans went wild.  
"You [two] would make a cute married couple," one fan pointed out. 
"I love you guys for each other," one fan commented on Instagram. "Give it a try and have fun together." 
"Get with Vinny already, you and him are perfect for each other," another wrote. 
Fans on Reddit were a lot less supportive of the idea of Elizondo and Guadagnino together. 
"Vinny wouldn't know what to do with that body," one fan commented on Reddit. "Maria is above his pay grade now, lol." 
"This is why people keep asking 'Are you two going to go out?!'" said another. 
Guadagnino remains a single man — for now.