Mason Disick Is Now Older Than Kylie Jenner Was When 'KUWTK' Premiered
It has been over 10 years since the Kardashian-Jenner family's TV show, Keeping Up With the Kardashians, first premiered. At the time, they were just another wealthy family in Southern California trying to make it in Hollywood. However, these days, they are some of the biggest celebrities around.
The Kardashian-Jenners have been around for so long that fans have seen them go through countless changes. From marriages to divorces to babies, the Kardashian-Jenners have lived out their lives in front of millions of people around the world.
As a testament to how long they have been on TV for, some fans recently pointed out that Kourtney Kardashian's son, Mason Disick, is now older than Kylie Jenner was when KUWTK first premiered.
How old is Mason Disick?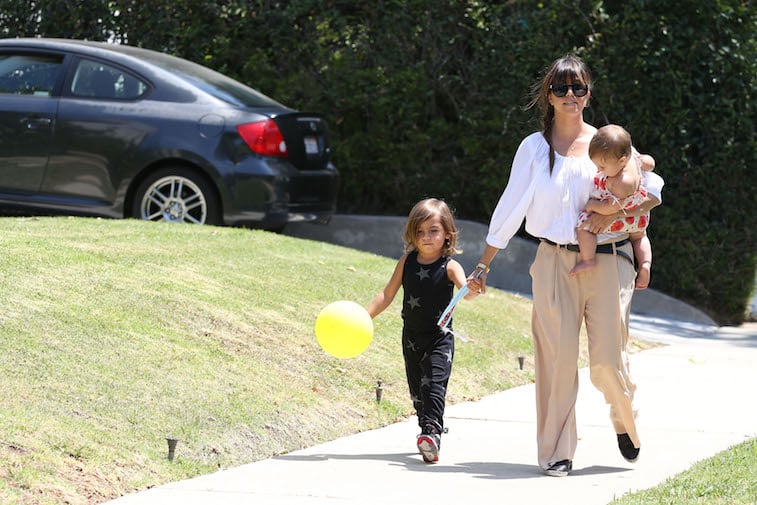 Mason is Kourtney's first child with her then-boyfriend Scott Disick. Mason was born on December 14, 2009, which means that he is now 10 years old.
Mason's birth was a rather big deal for the Kardashian-Jenner family at the time since Kourtney was the first sibling to have a child. Viewers also got to see the delivery for a bit on TV, including the famous moment when Kourtney pulled Mason out of her body herself.
Kourtney also has two other children: Penelope (b. 2012) and Reign (b. 2014).
How old was Kylie Jenner when 'KUWTK' premiered?
Kylie Jenner was 10 years old when KUWTK first premiered in late 2007. Of course, the Kylie that we first saw on the show might have been a bit younger than that since the family started filming long before.
Kylie was born on August 10, 1997, so she is now 22 years old. She has spent over 12 years in front of the camera, and essentially grew up in front of the whole world.
Back in 2007, Kylie had a small role on KUWTK as the youngest sister of the family. Viewers gradually got to see her experience puberty and her teenage years. Today, she a mother as well as a businesswoman who runs a billion-dollar empire.
Kylie Jenner has a different view of fame than her sisters
Kylie was thrust into the spotlight at a young age compared to her older sisters – Kourtney, Kim, and Khloe – who became celebrities in their adult years. As such, Kylie once shared that life as a celebrity is really all she knows.
"Honestly, I don't remember a time when I did have privacy," she told Harper's Bazaar Arabia last year. "I feel like I just grew up in it and so I figured out a way of living that is comfortable for me."
She also seems to believe that being a celebrity is her calling, saying: "I do love sharing and inspiring and bringing people into my life. I feel like I was definitely made to do what I do."
This is quite different than how her oldest sister, Kourtney, sees fame. Kourtney shocked a lot of fans last year when she candidly shared that she sometimes wished she could leave fame behind and go someplace far away. A few months ago, she also announced that she wanted to take a step back from filming KUWTK.
Meanwhile, Kim still seems dedicated to the series, but she has expressed her intentions to one day lead a normal life as an attorney instead of perpetually be a celebrity. She said: "My goal would be in like, 10 years, to give up being Kim K and just focus on this and be an attorney and fight for so many deserving people."
Kylie has not shared any such intentions, though that's not to say that she would definitely want to be famous forever. In any case, it's clear that being a celebrity at a young age has taught Kylie how to master the art of being an influencer and how to always use fame to her advantage.