Master P Says Nipsey Hussle Received 'Fake Love' After His Death
Nipsey Hussle was murdered in 2019. In the immediate aftermath of his death, Hussle's brand and name became a hot commodity. His estate has only grown since his death.
It's been three years since Nipsey Hussle's death and many struggle to make sense of why the prolific rapper and entrepreneur's life was taken in such a violent way. In the years since his death, his estate has continued to keep his legacy alive, with Hussle gaining more fans each year. But Master P doesn't find Hussle's new fans to be genuine.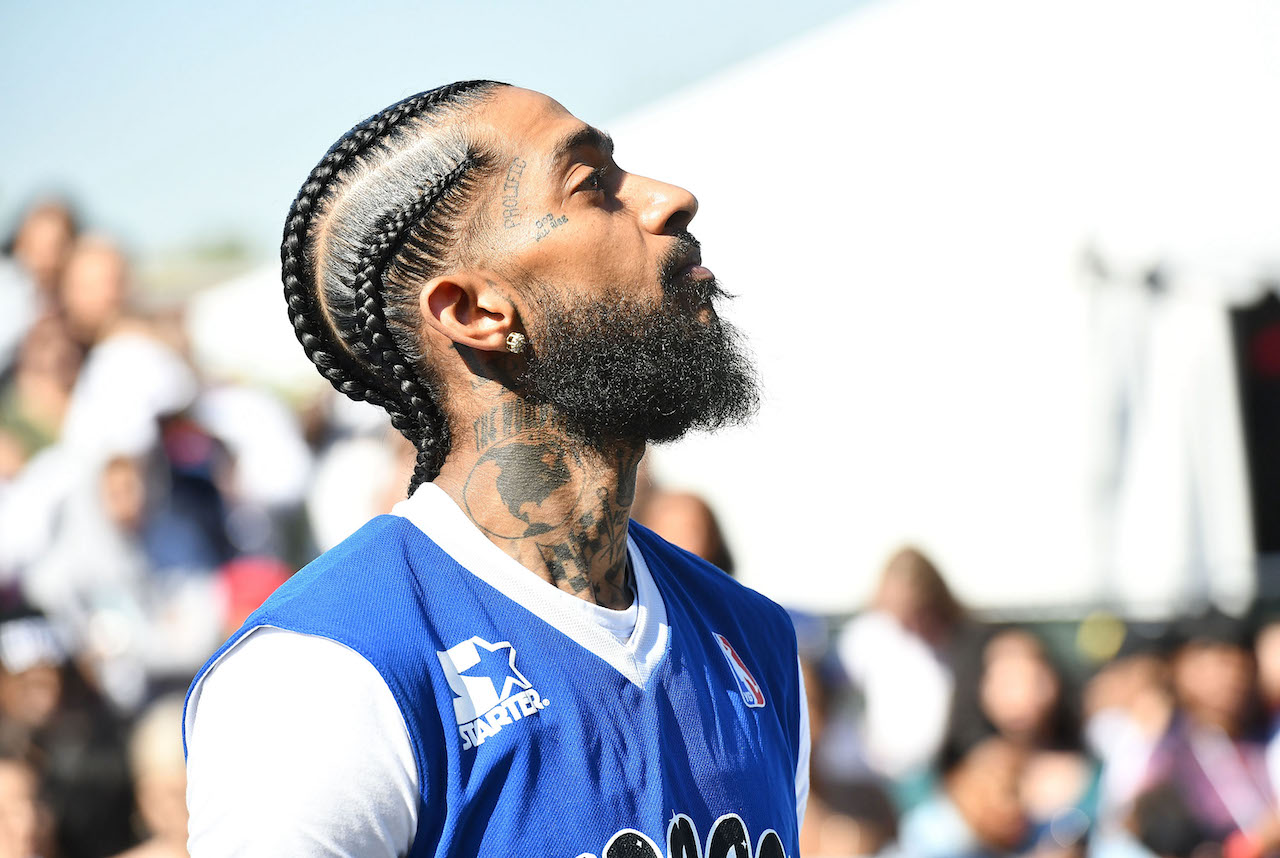 Nipsey Hussle was killed in 2019
Hussle was gunned down outside of his flagship clothing store Marathon on March 31, 2019 in the Crenshaw area of LA. At the time, the rapper was reportedly helping a recently released inmate get back on his feet and was donating some merchandise to his friend.
Hussle reportedly encountered Eric Holder outside of his store. Some words were exchanged, with Hussle reportedly referring to Holder as a "snitch," a street term for someone who gives police the identity of someone else who commits a crime.
Holder left and returned and fired shots at Hussle. Video footage of who police say is Holder shows him kicking Hussle as he lies on the ground in the head to confirm he's deceased. Holder was later arrested and charged with murder. He's pleaded not guilty and he's currently awaiting trial. 
Master P says Nipsey Hussle's death garnered fake love
Since Hussle's tragic murder, his fame has only grown. His debut and only full-length studio album, Victory Lap, was certified platinum following his death. The late rapper also won a Grammy award that his longtime partner Lauren London accepted on his behalf. But Master P says the appreciation for Hussle doesn't appear to be genuine.
"He put the same record that sold millions of copies [that] only sold 50,000 when he was alive and he couldn't get it," Master P said in a recent interview, as The Jasmine Brand reports. The hip hop mogul alleges he knew firsthand that Hussle was disappointed by the lackluster album sales.
"He was like, 'Man, I put my all into this project….And then when it didn't happen, – and just watching the people, this guy didn't know that his funeral was at the Staples Center," Master P added. "He didn't know that he had that type of love. Let's be honest, he was still in Inglewood and Crenshaw trying to figure it out […] People would tell him, 'Well, I don't think that you got it.' What happened? I mean, it's the same album. The same album that people love now. That's the part that I don't understand. That's why we got to celebrate while we were here. Stop it with fake love."
As for why Master P believes Hussle didn't receive the same affinity when he was alive, he says it's attributed to jealousy. "I just think in our culture, it just natural that people just self-hate," he said. "They don't want to see somebody else make it until they are gone. You don't want to tell somebody they are great while they are alive. That's the thing that I just couldn't understand about Nipsey is that he was talented."
The hip hop mogul has been critical of another famous person's support
Hussle isn't the first person Master P has accused of showing fake support. His brother, rapper C-Murder, is currently in a Lousisana prison on charges of murder. C-Murder is accused of murder and has maintained his innocence as Master P tries to fight for his freedom. 
Recently, C-Murder's ex-girlfriend Monica, has publicly vowed to also join the fight. Monica even enlisted the help of Kim Kardashian to try and free C-Murder. But Master P questions Monica's intentions. 
According to Master P, Monica didn't try and publicly help in the past 20 years while she dated other men. Monica maintains that she's always supported C-Murder and will continue to do so.