'MasterChef' Contestants Don't Meet Gordon Ramsay Right Away — and Maybe That's a Good Thing
MasterChef remains one of the most popular cooking competitions on television despite a growing slate of competition worldwide.
While the series focuses on the fiery Gordon Ramsay, his loud presence is only part of what makes it worse. In reality, there's a team of chefs, producers, and of course, contestants there to make things work. Former contestant Elise Mayfield said that Ramsay's involvement up until he meets the chefs is minimal, at best. 
What is 'MasterChef'?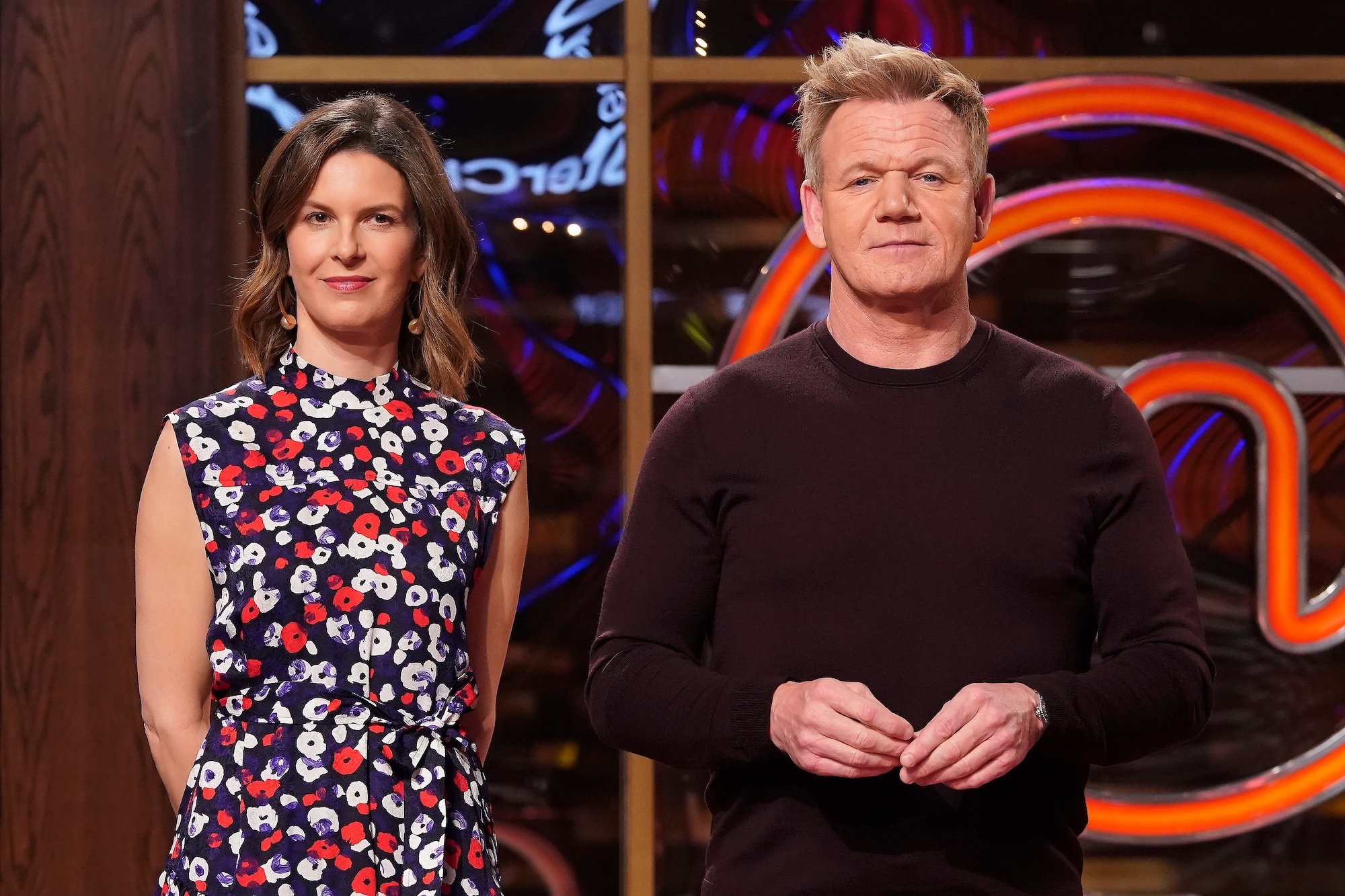 Like most of Ramsay's many shows, Masterchef originated in his native England. Rather than competing for a restaurant or job, as is the case with Hell's Kitchen, MasterChef awards a $250,000 cash prize to its winners. Of course, the series wouldn't be anything without Ramsay's brand of criticism.
A staple of the cooking scene for nearly two decades, Ramsay's loud, angry outbursts are a staple of the show. However, the children's versions also show a softer side of Ramsay. 
The competing chefs are forced to put up with an already hectic kitchen setting with curveballs thrown from every direction. As such, things can quickly erupt into chaos. This isn't an accident. It is, quite literally, the premise of the show.
However, as Chef Mayfield said in her interview, Ramsay's presence is established long before the contestants meet him. 
What happens before the cameras roll?
RELATED: Why Does Gordon Ramsay Hate Frozen Meals So Much?
Like any other competition show, chefs are heavily vetted for their skills and charisma several times before they make it onto the series. While the series hinges on its mercurial centerpiece's antics, it also needs the right combination of personalities to go along with this. As such, the contestants are put through a rigorous try-out before they ever appear on camera. Mayfield broke down the process. 
First, they talk to the wranglers — those responsible for finding the right chefs on the series. These wranglers give her a dish and tell her what she needs to do to cook it. Then, she is given a number and told to cook. It's a quick process that helps them work on the skills needed to win the competition.
However, there are several similar steps, from bringing food to other judges to cooking in front of people who are not Ramsay but carry on his mannerisms. 
However, this is a calculated move. After several steps of auditions, the contestants get to meet the man who decides their fate. Mayfield spoke about the moment that she finally met him, too.
Method to the madness
After days of preparation, contestants finally get to meet Ramsay. While many might presume this meeting to be staged for the cameras, the makers make sure that this is the actual introduction. As such, all the reactions are genuine.
"We walked in and got into place, and we actually had been standing there for a little bit…." Mayfield told AV Club of the process. "Then, Gordon Ramsay walks out and like, Joe [Bastianich] and Graham [Elliot]. I think there is this moment of me, if I remember from the first episode, where I'm fanning myself and crying and that is totally legit. I was super overwhelmed. That was the moment where I realized I have to cook for these people and I'm not that good. I think everybody had more experience than me. Basically everyone."
However, by putting people through the process, treating them similarly to the ways that Ramsay does, and preparing them for this moment, they know what to expect when the real-time comes. The rest plays out in front of the audience's eyes.
While many might have issues with how Ramsay treats his chefs, they do not go in blind. They are vetted ferociously in similar environments that prepare them for judgment day.
After that, it's up to them to do what Ramsay wants while drawing from the everything that they experienced before meeting the man who holds their fate.