'MasterChef Junior' Season 8 Girls Team Is Making Huge Gains With Pink Power [Exclusive Clip]
'MasterChef Junior' Season 8 is on fire as the girls' team make big strides in the kitchen while cooking a salmon dish.
Pink Team girls rule on an upcoming episode of Fox's MasterChef Junior Season 8. The girls' team is making huge gains in the kitchen, showing confidence and determination.
They show that teamwork truly does make the dream work. Each team member assumed a role in the kitchen, such as Molly who acts as the expeditor and starts calling time. "How long do you think the salmon needs to be in the oven?" she assertively asks her team. At the "35 minute mark take them out," team captain, Liya shouts.
'MasterChef Junior' Season 8 girls rule
It is pure harmony in the MasterChef Junior Season 8 kitchen and the judges notice. "Liya is in control," judge Daphne Oz observes. "She is really speaking up. She absolutely has her team's attention."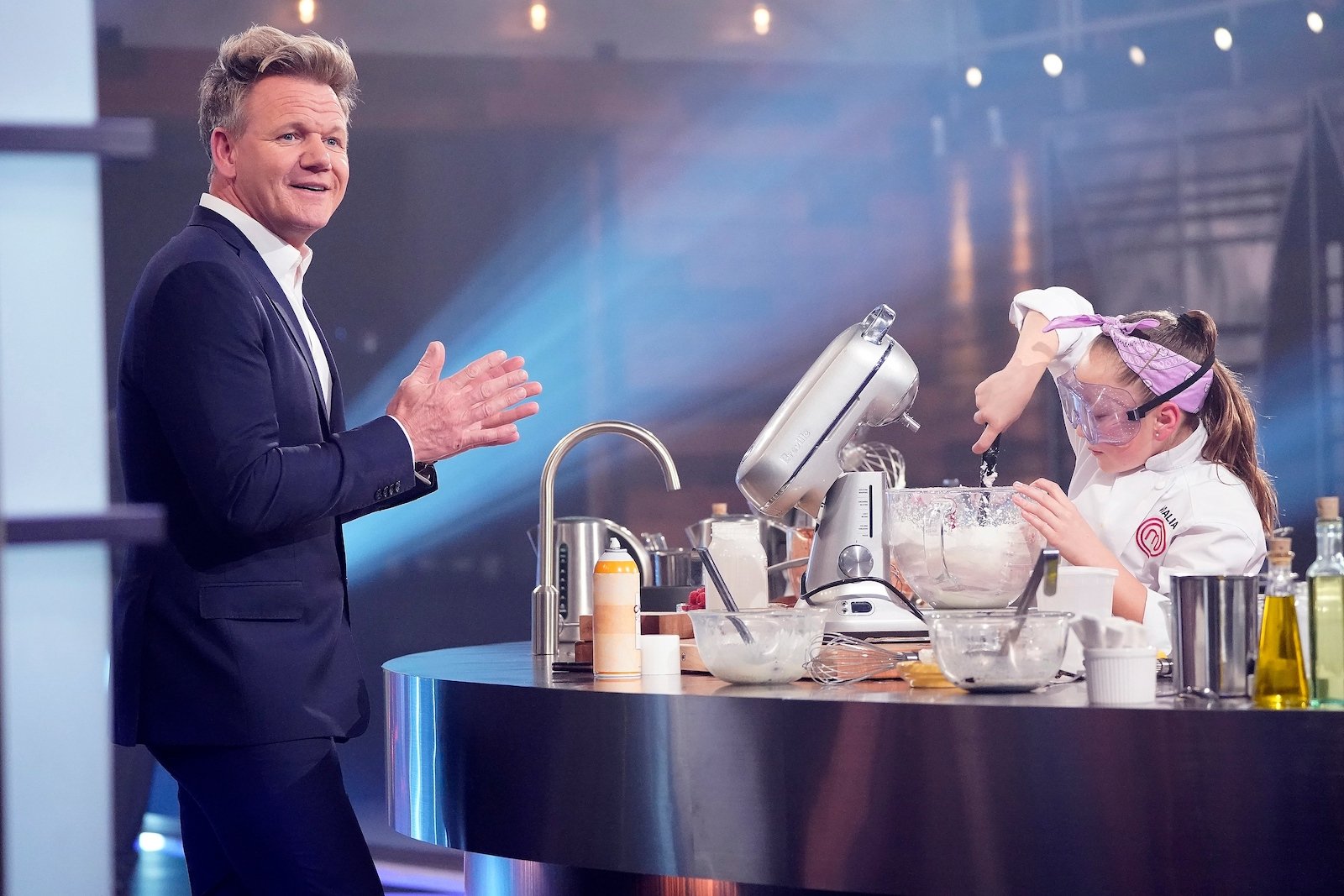 Cameras follow the girls' team as Ivy asks Liya for advice. "Should I add more olive oil," Ivy wonders. Liya thinks she should go for it. Ivy says she's confident that the Pink Team is a master in the kitchen.
"I think that the Pink Team is really strong," Ivy said in a confessional. "All the girls work really good together."
Molly is heard asking her team if everyone was doing OK. Of course, they are rocking it.
Who has been eliminated on 'MasterChef Junior' Season 8?
The Pink Team are feeling themselves on MasterChef Junior Season 8 after Maclain was sent home following the stinky ingredient Mystery Box Challenge. Maclain went for the grilled octopus with spicy Israeli couscous, but it didn't land with the judges. Judge Gordon Ramsay thought perhaps the proportions didn't work for the dish. The last episode ended with Maclain saying goodbye.
Other junior chefs who left thus far included Blake, who was the first MasterChef Junior to leave on season 8. Followed by Tegan and Jillian.
Chef Gordon Ramsay says he's as tough on the kids as he is on adult chefs
MasterChef Junior Season 8 is heating up and competition is fierce, especially when the grand prize is the title of MasterChef Junior, a sweet trophy and $100,000 in cash.
Ramsay said he loves this show because the kids cook with abandon. "We know that kids cook with no fear, so when you've got that raw talent that has an educated palate at such a young age, it's like the best art class in the world," he told Deadline in 2017.
"You start off with these raw ingredients and it transpires into something magical across the 60 minutes. I think the difference that I made across the show was that I asked at the top of the program, 'Give me your attitude. Give me what you've got. Show me how bloody good you are, then. No mom and dad. No headmaster. No schoolteacher. Give it to me. Give me your best shot, and show me how cocky you are,'" he said.
Ramsay also insisted he is as tough on the kids as he is on any of his chefs. "I'm no different to those kids—I find that balance in a way that I spot their vulnerabilities, and I push them to absolute oblivion," he said. "I've pushed them to make them better, and part of that journey feels like they're getting worse, to them, because they've never gone into those areas before."
So will the Pink Team prevail? A new episode of MasterChef Junior Season 8 is on Thursday at 8 p.m. ET on Fox.