MasterChef Winner Claudia Sandoval Serves up Some Cultural Cuisine on 'Taste of the Border'
Chef Claudia Sandoval comments on her success since winning 'MasterChef' in season 6 and her new show 'Taste of the Border' on Discovery+.
Chef Claudia Sandoval became a famous face after winning Fox Network's MasterChef competition in season 6. Being judged each week by culinary icons Gordon Ramsay, Graham Elliott, and Christina Tosi, the San Diego native learned how to stay on her toes in the kitchen and perfected the homemade dishes from her heritage. Now launching her own show on Discovery+, Sandoval is taking viewers on a gastronomical tour of some border restaurants sure to please any palate.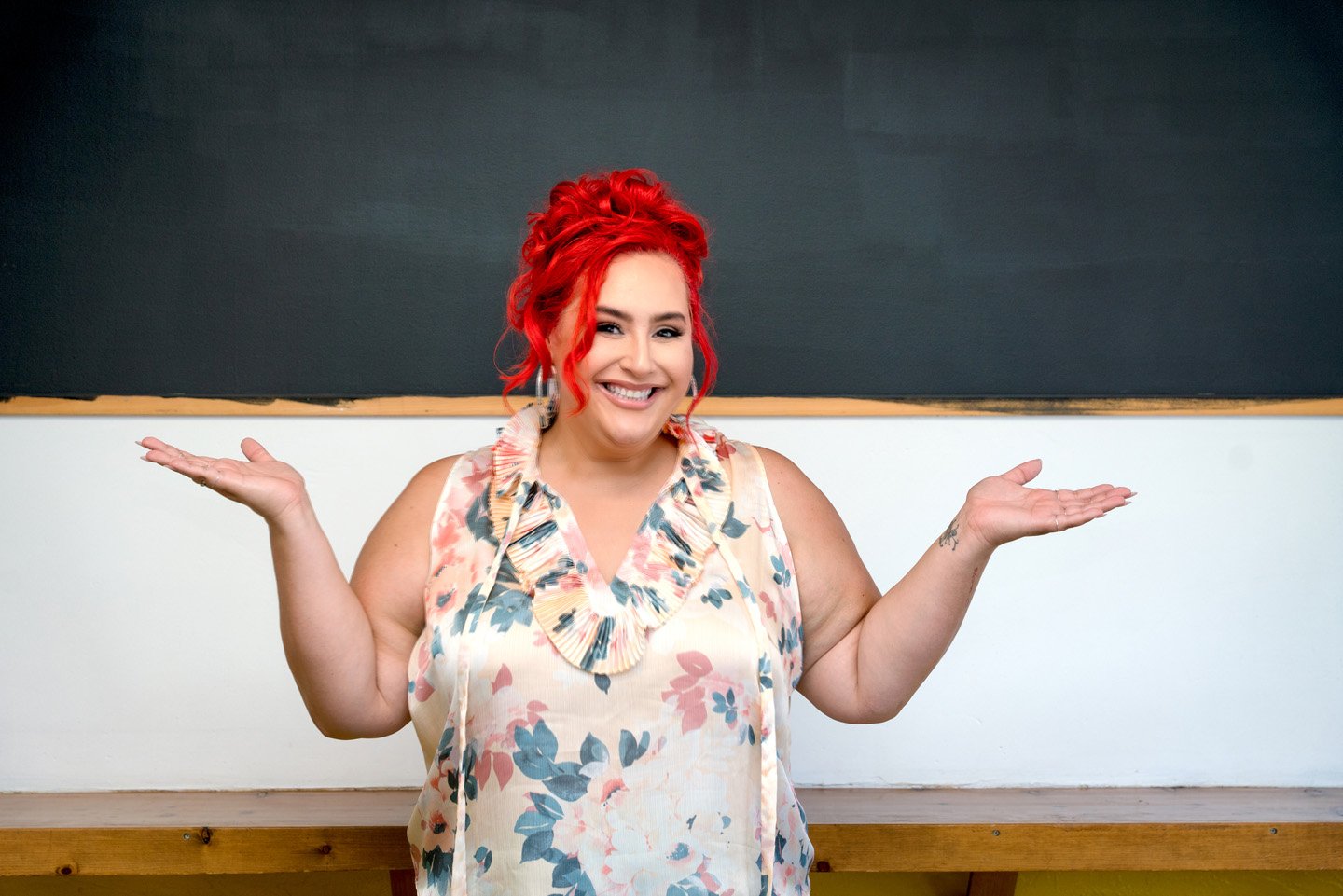 Claudia Sandoval saved up for 'MasterChef'
Sandoval recalled her journey to MasterChef and shared how she literally had to scrape together funds to afford embarking on her dream.
"I was living in a one-bedroom apartment sharing a bed with my daughter when I decided to go on MasterChef," Sandoval told Showbiz Cheat Sheet. "I literally had to do a GoFundMe… I kind of said a little prayer and I said, Jesus, this is for me. I need $3,300 so that I can go to L.A. and pay my rent for the next three months."
Her prayers and tenacity resulted in a transformative experience. Sandoval won the entire competition and went on to publish a bestselling cookbook, start her own production company and food line, and stand on the other side of the stage as a judge of MasterChef Latino on Telemundo. The single mom commented on her catapult to success, including her work with Discovery+ and Food Network.
"It completely changed our lives," Sandoval remarked on her MasterChef victory. "Not just monetarily — it's obviously opened up so many incredible opportunities from being a chef on MasterChef Latino to being a judge on all of these other Food Network shows and being embraced by the Food Network and Discovery family, and also being able to cook alongside some of the most incredible judges on a worldwide level."
'Taste of the Border' showcases 'incredible food revolution'
Over the course of four episodes, Sandoval treats viewers to eateries along the U.S.-Mexico border region. The chef described what motivated her to showcase this area of the country.
"I grew up in San Diego, California, which is obviously a border town," Sandoval explained to Showbiz Cheat Sheet. "I've always seen the value in this region. … I started to realize as I began to travel throughout the country that people were like, what do you mean you just crossed the border to eat and then come right back? … And I'm like, yeah, that's like normal. … I started to realize that what is normal to me is not maybe so normal to the rest of the country."
Pointing out the media's focus on unrest at the border, Sandoval wants to highlight the positive aspects of the region which includes groundbreaking cuisine.
"All that the rest of the country hears is the one or 2% of stuff that makes the news, which, of course, we all know the news most of the time is bad stuff," she said. "Not the good stuff that's happening on the border, including the incredible food revolution. … And I just thought, with a country that just has been so politically divided and especially when you hear the word 'border'… it's charged with so much political agenda, regardless of what side of the aisle you are on. This show is not about the politics. The show is about the food and the incredible cultures that share in that food and that thrive off of these areas."
Claudia Sandoval hopes to 'bring people together' through Discovery+ series
Weaving through border towns in the Southwest, the cookbook author covers over 1,950 miles in her food journey. Sandoval's enthusiasm for the dishes and establishments she highlights is truly infectious, where viewers are sure to gain a new appreciation for this part of the country.
"I think people are going to find some really great surprises in this show," the MasterChef winner shared. "And if I can if I can showcase that and bring people together — I mean, what better place to bring people together than around the table?"
Taste of the Border is now streaming on Discovery+.