'Matrix' Star Keanu Reeves Reveals the Specific Meal He Eats Before a Big Action Sequence
Lots of actors have certain rituals they like to do to help them perform well. Some have different foods or drinks they prefer, some like to do yoga or meditate to help stay in the right headspace, and others just have their own personal techniques that they swear by for a good performance. For action sequences, being prepared is especially important.
These sequences require a lot of energy and personal fitness. Without proper preparation, an actor in one of these sequences risks over-exertion or even injury.
One actor that spends a lot of time doing action scenes is Keanu Reeves. Since he's been doing big-budget action films so long, he has to be an expert on preparing for these challenging scenes. So what does Keanu do before he has to shoot an action sequence?
Keanu Reeves' career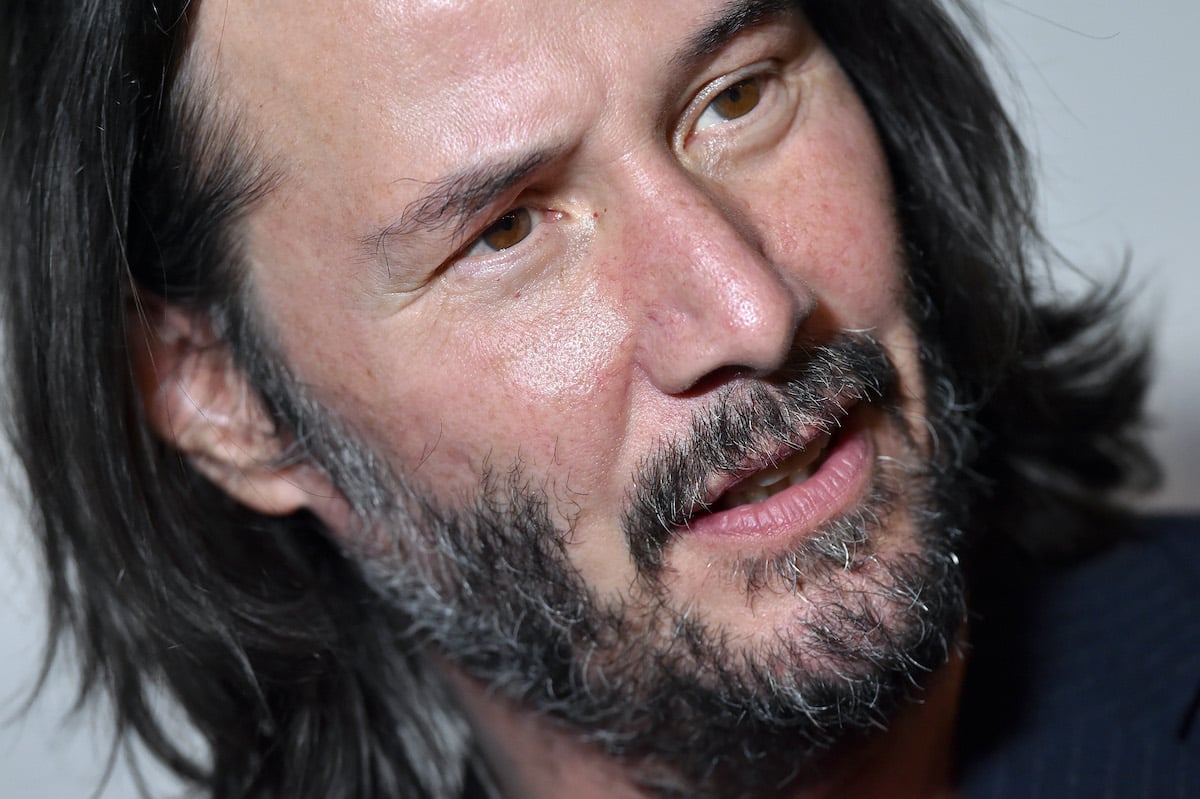 Reeves started acting in the 1980s, with various TV roles, commercials, and stage productions. His first major role was in the 1986 independent crime drama River's Edge, which ended up winning Best Picture at the 1986 Independent Spirit Awards.
One of his early iconic roles was as Ted in 1989's Bill and Ted's Excellent Adventure, and this propelled him to more and more roles starting in the early 1990s. The first major action film that Reeves starred in was Point Break in 1991, then three years later he starred in Speed.
Speed required a lot of work from Reeves, and he spent a lot of time working on the right physique for this movie.
Reeves in action movies
Reeves' most famous role, however, is probably Neo in The Matrix and its sequels. The Matrix required a lot of physical work from Reeves, from studying its science-fiction influences to intense martial arts training.
The Matrix solidified Reeves' image as an action star, and he continued to be cast in thrillers.
The other major thriller franchise Reeves is involved in is the John Wick series, which also has required a large amount of physical work and difficult action scenes. Reeves has appeared in various other thrillers throughout the 2000s and 2010s, and he's even done motion capture work for the video game Cyberpunk 2077.
It's clear that Reeves is a veteran action star who knows what he's doing.
Preparing for action sequences
Since Reeves does so many action scenes, he has to have techniques to perform his action sequences safely and effectively. In an interview with magazine Men's Journal, Reeves discussed his fitness regimen and his preparation for the films he does.
He shows off the gym and studio he goes to in order to stay fit and learn to perform these challenging scenes, 87Eleven Action Design. Here, Reeves studied judo and MMA fighting to prepare for various action roles. In fact, this studio is where the idea for John Wick was born.
On top of regular physical training off-set, Reeves has a diet he likes to follow to stay in good shape. He describes his training diet as "low sodium, low fat." And if he has a major fight or action scene coming up? Reeves eats a steak.
According to Reeves: "It started on The Matrix. I was like, 'Gotta go eat a steak, Carrie-Anne [Moss, his co-star].' It's totally psychological." Over two decades later, he still eats a steak for dinner when there's an action sequence the next day — typically opting for a New York cut with little fat.
Despite this intense regimen to star in high-energy action thrillers, Reeves doesn't spend all his time in the gym. He relaxes too, with "Steak. Red wine. A nice single malt with a big ice cube. Ride a motorcycle."
Perhaps this is something we can learn from Keanu Reeves: to work hard and focus when the time comes, but to also take it easy from time to time. It certainly works well for him.