Is Matt Bomer Back in 'The Sinner' Season 4?
Matt Bomer starred in The Sinner Season 3. The popular film and TV actor once lost out on acting opportunities after coming out as gay. However, he has been able to find success in the industry once again, thanks to shows like The Sinner. After appearing in the third season, some fans are curious about Bomer's participation in The Sinner Season 4.
Matt Bomer starred in 'The Sinner' Season 3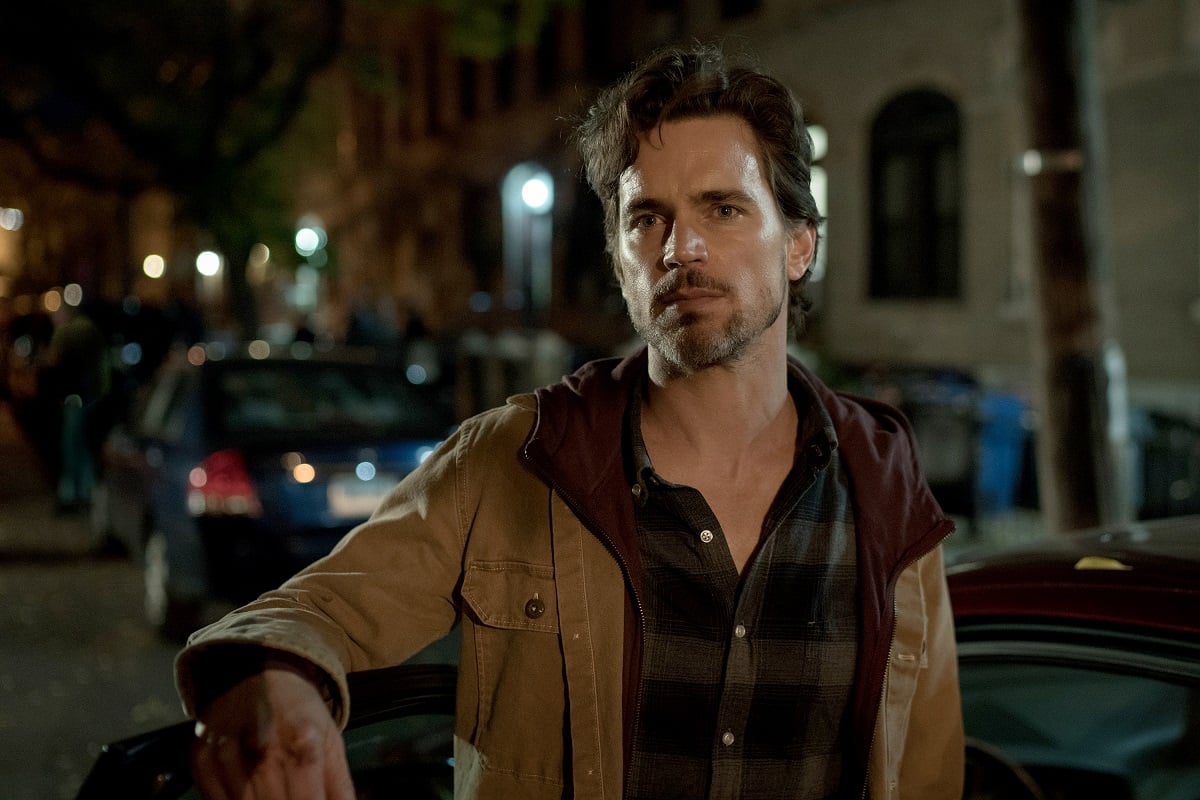 Bomer plays one of the central characters in season 3 of The Sinner. He portrayed a man named Jamie Burns. Jamie is an expectant father living in upstate New York, and he gets involved in a tragic car wreck. Viewers learn more about the character as the investigation of the accident progresses. 
As it turns out, Jamie and his friend's relationship dates back to dangerous activities they were involved in during college. The character deals with feeling sad and out of place, and Bomer once said he could relate to him. Jamie is someone who wants to please people, but he is "spiritually bankrupt" and lonely. 
"It did mess with my psyche in ways I didn't even realize," Bomer told Backstage of the role. "I started looking at the people around me and sort of judging and assessing people attached to their phones or disconnected from each other in a very similar way to Jamie, and it started to freak me out a little bit."
Bomer's status for season 4 of 'The Sinner'
Season 4 of The Sinner premieres in October 2021. However, due to it being an anthology series, Bomer isn't expected to return. Not only that, but Jamie died in the season finale. So if he did return, it would have to be in a different capacity.
The common thread between all the seasons, Bill Pullman's Harry Ambrose, returns. A press release from USA Network explains The Sinner Season 4's plot, which does tie back to how Ambrose felt after killing Jamie.
Still reeling from the trauma of a previous case a year ago, the now-retired Harry Ambrose (Bill Pullman) travels to Hanover Island in northern Maine for a recuperative getaway with his partner, Sonya (Jessica Hecht). When an unexpected tragedy occurs involving the daughter of a prominent island family, Ambrose is recruited to help the investigation, only to be thrown into a mystery of mounting paranoia that will turn this sleepy tourist island, and Ambrose's life, upside down.
Where else can people find Bomer?
Bomer's extensive filmography includes movies like Magic Mike, The Nice Guys, and The Magnificent Seven. He's also done a lot of TV work. He starred in White Collar, and appeared in seasons of American Horror Story. Currently, he stars in the DC Universe series Doom Patrol, which airs on HBO Max.
In the superhero show, Bomer voices Larry Trainor, also known as Negative Man. Trainor can release a negatively charged being from himself, but his power can be a problem. Typically, the character remains wrapped in bandages due to his disfigurement. But Bomer also portrays him in flashbacks.
Bomer is reportedly filming an Australian drama miniseries headed to Netflix, titled Echoes. He's also attached to Fellow Travelers, a novel adaptation for Showtime. The actor reportedly pulls double duty as an executive producer for the project.