Matt Damon or Ben Affleck: Which Star of 'The Last Duel' Has More Tattoos?
Finally, celebrity best friends Matt Damon and Ben Affleck are back on the big screen together. They're starring in Ridley Scott's medieval drama The Last Duel alongside Adam Driver and Killing Eve's Jodie Comer. Wearing period clothing in their respective roles as a knight and a count, both Damon and Affleck's tattoos will be hidden in the feature film. So how many tattoos do Damon and Affleck actually have?
Matt Damon's tattoos number at least 6 while Ben Affleck sports a minimum of 4 tattoos
Celebrity ink isn't uncommon in Hollywood and Damon and Affleck are just two of many A-listers with tattoos. Friends since childhood — the Oscar winners grew up down the street from each other in Massachusetts — they have some discrete and not-so-discrete tattoos.
While it's difficult to determine exactly how many tattoos the Good Will Hunting stars currently have on their bodies they've showcased their ink on a number of occasions. So, at the time of publication, Damon has a minimum of six tattoos while Affleck has, according to Cosmopolitan, at least four. 
Ben Affleck's tattoos range from his infamous phoenix to mysterious phrases and marine life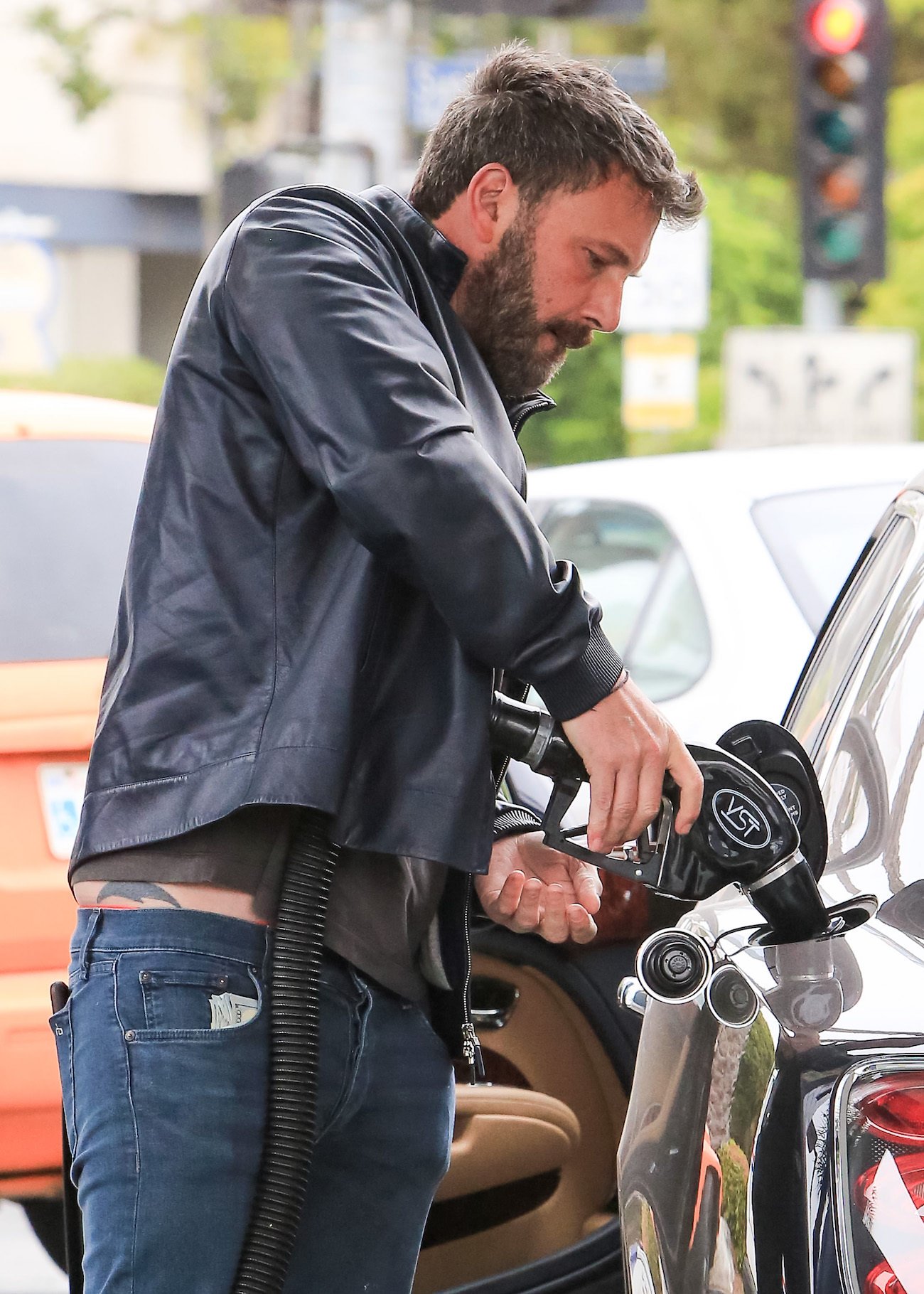 Affleck, 49, has a variety of tattoos. But the most well-known has to be none other than his giant phoenix back tattoo. The Argo star debuted it shortly after his divorce from Jennifer Garner went public. Affleck claimed the ink depicting a phoenix rising from ashes wasn't real before later admitting to Ellen DeGeneres it was indeed permanent and "something really important" to him.
Before Affleck's phoenix tattoo concealed it, the Gone Girl actor had "OV" inked on his shoulder blade. Above it was the phrase "MOH NON TE" and below it "TA OR." This remains a bit of a mystery. Some interest sleuths, according to Gawker, worked out that "MOH NON TE" is an anagram for "one month" but the rest is unknown. 
Next, Affleck has a small dolphin tattoo on his hip. Some reports say the actor got the tattoo to cover up a previous tattoo he'd gotten in high school of a girlfriend's name. Lastly, he has a tattoo of a cross on his left bicep.
Matt Damon's tattoos are mostly tributes to his wife and kids
The Martian star told GQ all about his tattoos in a cover interview for the publication's October 2021 issue. He has six tattoos in all. Five of them are family-oriented while one has a connection to the late actor Heath Ledger. The names of Damon's children — Alexia, Isabella, Gia, and Stella —are inked on his right arm. Prior to that Damon got a tattoo in 2013. His wife, Luciana Barroso, whom he met while filming 2003's Stuck on You, "announced" they were getting tattoos. Scott Campbell, the tattoo artist who did all of Ledger's ink, biked to the couple's New York City apartment and inked "Lucy" on Damon's arm. Lastly, Damon has a tattoo designed by Ledger which he refers to as a "creative little blessing" on his right arm. 
RELATED: Matt Damon Doesn't Want to Be Ben Affleck's 'Friend in Public' for the Sweetest Reason