Matt Damon Once Credited Sylvester Stallone for Rejecting Leonardo DiCaprio as Lead in 'Good Will Hunting'
Matt Damon is such a bona fide Hollywood A-lister now that it's hard to remember a time before. But back when Good Will Hunting was just a college project he was working on at Harvard, the actor wasn't known beyond his hometown of Boston. That's why movie producers wanted someone else to play the lead.
Damon decided to stand up for himself and keep the lead in Good Will Hunting. During a 2016 speech, he explains the unlikely source behind his decision. The actor confirmed it was all thanks to Rocky and Sylvester Stallone.
'Good Will Hunting' became a cult classic film
There's a reason why Good Will Hunting is still just as beloved close to 25 years later.
It's a classic underdog story about a janitor at MIT who is secretly a genius. Will eventually finds his place in the world with the help of his therapist, Dr. Sean Maguire (Robin Williams), and with an extra push from his childhood best friend Chuckie (Ben Affleck). Most fans who watch the film feel inspired and uplifted by the message.
When the movie went into production, Williams was by far the most famous of the trio. And producers hoping to cement the project's success wanted a more star-studded name for the lead instead of Damon.
Producers wanted Leonardo DiCaprio to star in 'Good Will Hunting'
Damon wrote the script and understood the driving forces behind the character of Will. But during casting, producers were more interested in securing a famous name, not taking a chance on an unknown actor.
"Believe me, they really wanted to take it away from us,'' Damon said, according to Vanity Fair. "They were like, 'God, Leonardo DiCaprio would be so good in this.''' Apparently, Brad Pitt was considered for the role Affleck took.
It reminded the Boston-based screenwriter of another project with a similar story. But in that case, the talent stood his ground and became a star.
Matt Damon credits Sylvester Stallone for giving him courage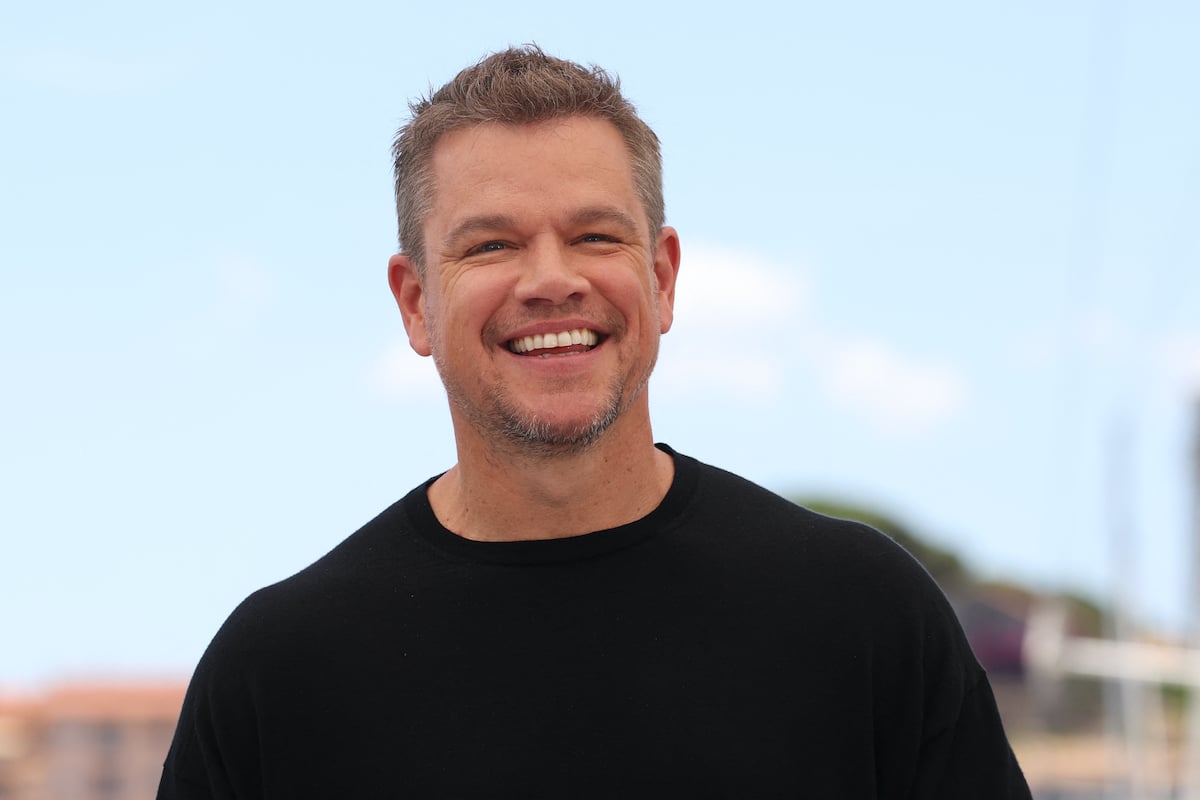 While he was tempted to give in to the producers' demands, another similar scenario made Damon change his mind.
"Every time they said, 'You can't do this,' we said, 'Actually it's been done once before,''' Damon explained. "[Sylvester Stallone's] story changed my life. He had an incredible amount of courage, and he changed the course of our lives.''
The story goes that the studio tried to pressure Stallone into handing over Rocky to a more famous player like Robert Redford. But he stubbornly insisted on starring in the movie despite being completely broke and being offered $300,000 for the screenplay.
Ultimately, his decision paid off. Rocky became a famous franchise and turned Stallone into a household name. And the same tactic worked for Damon and Affleck when they kept their vision intact for Good Will Hunting.
The movie dominated the 1998 Academy Awards, earning up to 9 nominations including Best Picture. Williams won for Best Supporting Actor while Affleck and Damon clinched the award for Best Original Screenplay.
RELATED: Ben Affleck Was Sleeping on Matt Damon's Couch When They the Sold 'Good Will Hunting' Script — 'We Gotta Fix This, Everyone Needs a Bedroom'