Matt Damon Risked His Life to Lose 50 Pounds in 100 Days for a Role
Matt Damon's had his fair share of versatile movie roles — everything from a CIA assassin with amnesia to an astronaut stranded on Mars. He's been so successful he's even won an Oscar. But it was his role in the 1996 movie Courage Under Fire that challenged him the most. 
Matt Damon's rise to fame
Damon grew up in Cambridge, Massachusetts, and had the brains to get into Harvard. He left with only 12 credits remaining to pursue a movie role. According to Jetset Magazine, the next few years were filled with a handful of roles and lots of competition during auditions. 
But all that hard work paid off. While in a playwriting class at Harvard, Boston Magazine reports Damon started the script for what would become Good Will Hunting. When he moved to Los Angeles and met up with his pal Ben Affleck, the two continued working on the screenplay, and the rest is history.
Throughout Damon's career, he's had very versatile and challenging roles.  Playing a charming sociopath in The Talented Mr. Ripley to an unexpected role as the dopey and laughable FBI whistleblower in The Informant, Damon has continually changed it up and surprised audiences. But his role as Specialist Andrew Ilario in the 1996 hit Courage Under Fire was his hardest and most demanding.
Playing specialist Andrew Ilario
Courage Under Fire was one of the first movies to be made about the Gulf War and had a big name cast — Denzel Washington and Meg Ryan. Damon got the role of Specialist Andrew Ilario, a medic turned heroin addict.
To make the role realistic, Damon needed to go on an extreme diet in order to accurately portray a heroin addict. In a recent Reddit AMA (ask me anything), Foodbeast reports that Damon said playing the role of Ilario was "the most physically challenging [thing] I've ever had to do in my life."
How he lost the weight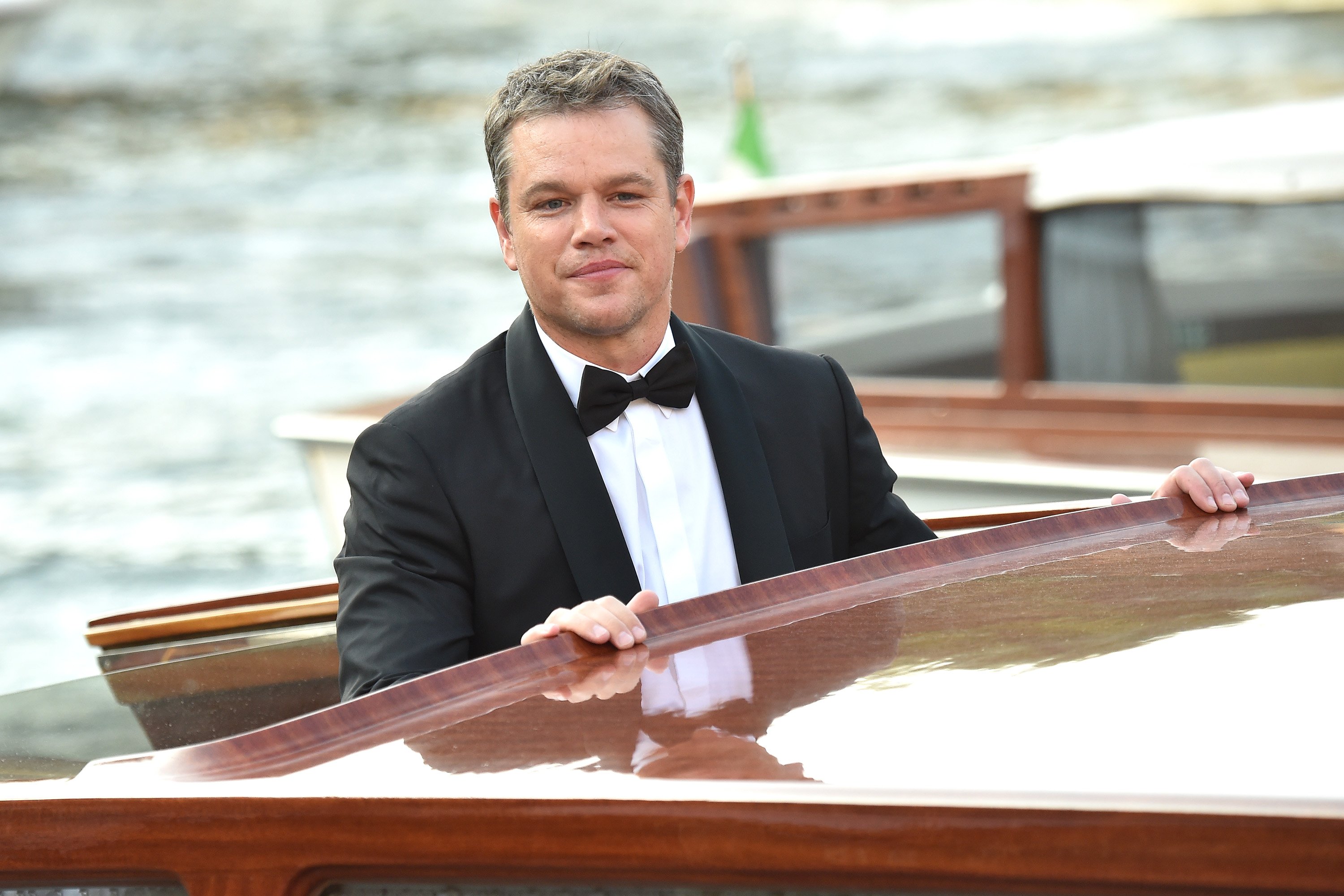 Damon said that in order to lose the weight, he took matters into his own hands. He put himself on an all chicken diet, losing a whopping 51 pounds in just three months. Even at 25 years old, weighing in at only 139 pounds was unhealthy for the actor.
In his Reddit interview, he goes on to add that, "It's not like I had a chef or anything, I just made it up and did what I thought I had to do." In addition to his all chicken diet, he also ran about 13 miles each day, ensuring the stunningly effective transformation. 
His diet and exercise regime was extreme, especially for a scene that only lasted a few minutes. Doctors later told him that it was so unhealthy, he could've permanently damaged his heart and even killed himself. Now that's dedication towards your craft. 
On the Map
No matter how extreme his diet and exercise routine was, it put Damon on the map. Being in that movie with such heavy hitters earned him critical acclaim and paved the way for his rise to fame when Good Will Hunting came out.
From there, he skyrocketed to stardom and was one of the most sought after leading men of the late 1990s and 2000s. Boosting his celebrity was The Bourne trilogy, which sealed his fate as one of Hollywood's top elite. 
Now he's back at it again with his buddy and writing pal Affleck. The duo is co-writing the screenplay The Last Duel. While production has been halted due to the coronavirus, the two are looking for magic to strike again with their onscreen brilliance.