Matt Fraser From 'Meet the Frasers' Dishes About Season 2 and What Fans Can Expect (Exclusive)
Psychic and reality television personality, Matt Fraser from Meet the Frasers confirmed exclusively with Showbiz Cheat Sheet that season 2 is underway.
Fraser shared that he was in the middle of shooting a second season and managed to complete some footage before production had to pause due to the coronavirus pandemic. He said that in season 2, fans can expect more fun with his family, as well as additional insight into his readings and the journey to the alter with fiancée Alexa Papigiotis.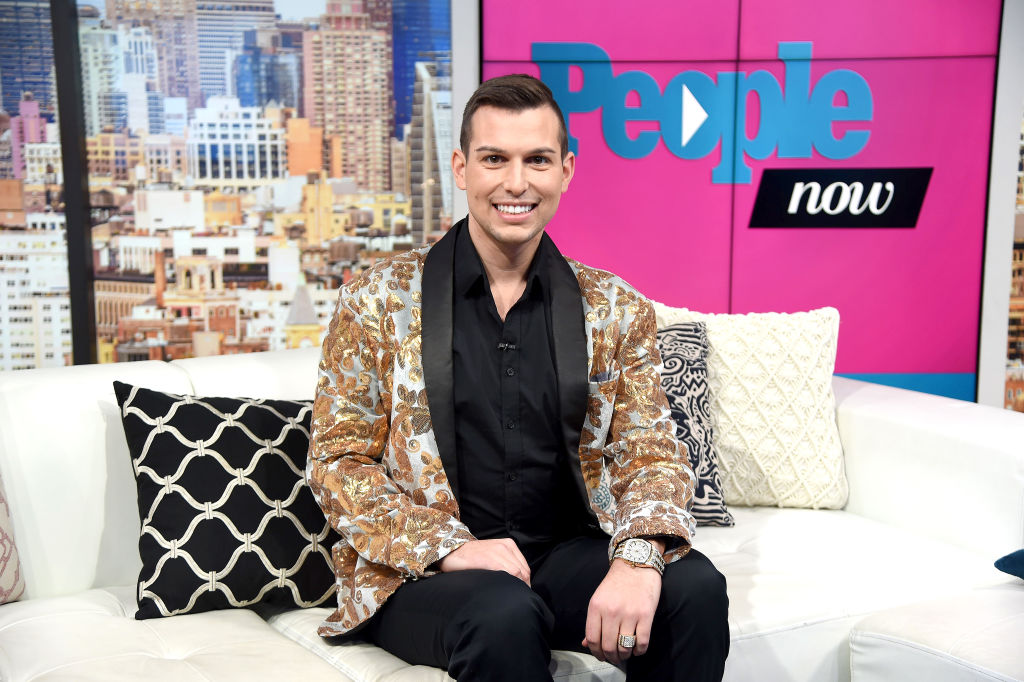 He recalled how the show got started and that distributor MGM reached out to him. "They were interested in me and my work and they built the whole show around me and my family and my life," he shared. "And it was so cool because literally it was almost like a movie. They moved in, like weeks before they filmed. Just to find out about our daily life was like."
"I know what it's like to be followed by dead people, but I didn't know what it's like to be followed by living people!" he joked.
Fans will get another season of 'Meet the Frasers'
Fraser said based on the feedback they've been getting, season 2 will feature more of his famous readings. "That's one of the things people really want to see," he dished. "So they talked about following more of the readings as an 'A' or 'B' storyline. And the next season will be Alexa and I and what happens with her and her pageant."
But don't forget about the wedding. "And also with our wedding and getting married," he said. "So that'll be pretty cool because we already have a date set."
A wedding isn't the only big change on the horizon. "Basically right now one of the things we're doing is we're looking for another house because we want to start a family," Fraser continued. "We're looking for another place, definitely still here in Rhode Island. Alexa's looking back on the pageant industry and she's looking at building up her fashion and doing sketches and you'll get to see where that goes. And also I've been having some amazing opportunities happening with the readings and I'm out on a national tour. They really want to pick up and follow that as well."
Like many shows, production is taking a pause
Fraser shared they shot a "little bit" of footage for season 2. "But obviously we got the coronavirus and everything," he said. "But there's a lot of footage that hasn't been seen yet, which is really cool. A lot of the stuff I'm talking about has already been shot." He says season 1 of Meet the Frasers is still airing in other countries.
His tour and live readings also had to take a pause. Not being able to reach out and hug fans or people he does readings for has been hard on Fraser.
"I'm devastated," he admitted. "Because what really bothers me is going online, going on my Facebook page, because I interact with my fans. I am on it every day. If I don't write back to all the comments, I read all the comments. And there have been so many people who write to me, who I know, who say like, 'My grandmother has the coronavirus.' I mean, your heart just drops. That's really affected me. So I've really been trying my hardest to go online and go on Instagram and go on Facebook and post lots of positive things."
For now, fans can turn to his new book, 'When Heaven Calls'
Fraser also just launched his book, When Heaven Calls: Life Lessons from America's Top Psychic Medium. He was about to embark upon a book tour, which also had to be put on hold.
"We had just started the book tour and I was in New York and that got pulled. And some filming I was supposed to do got pulled," he said. "And the next thing you know, all of my tours. We made the hard decision to move them to August."
"Because we wanted to go in and keep everybody safe," he insists. "Obviously it's so hard, but it's the first time this has happened in history. No one's sure what to do." In the meantime, Fraser's book is available on Amazon.