Matt James Believes the Best Way to Revitalize 'The Bachelor' Franchise Is to Hire Tyler Cameron
Matt James from 'The Bachelor' thinks Tyler Cameron would be the perfect face of the franchise. The question is, would Tyler consider returning?
Matt James from The Bachelor believes that the path to return the series to its original form should be through Tyler Cameron.
James said Cameron would be the perfect face of the franchise … but would he consider hosting it?
Tyler Cameron should be the face of 'The Bachelor,' Matt James says
"If you really wanted to like revitalize the franchise and get it back on the right trajectory, put someone in that position that was wholesome," James recently said on the Behind the Velvet Rope with David Yontef podcast. "That was going to solely there to find that person that they're looking for and people would tune in who actually cared about that story and him finding that person. I think The Bachelor, it has to be Tyler."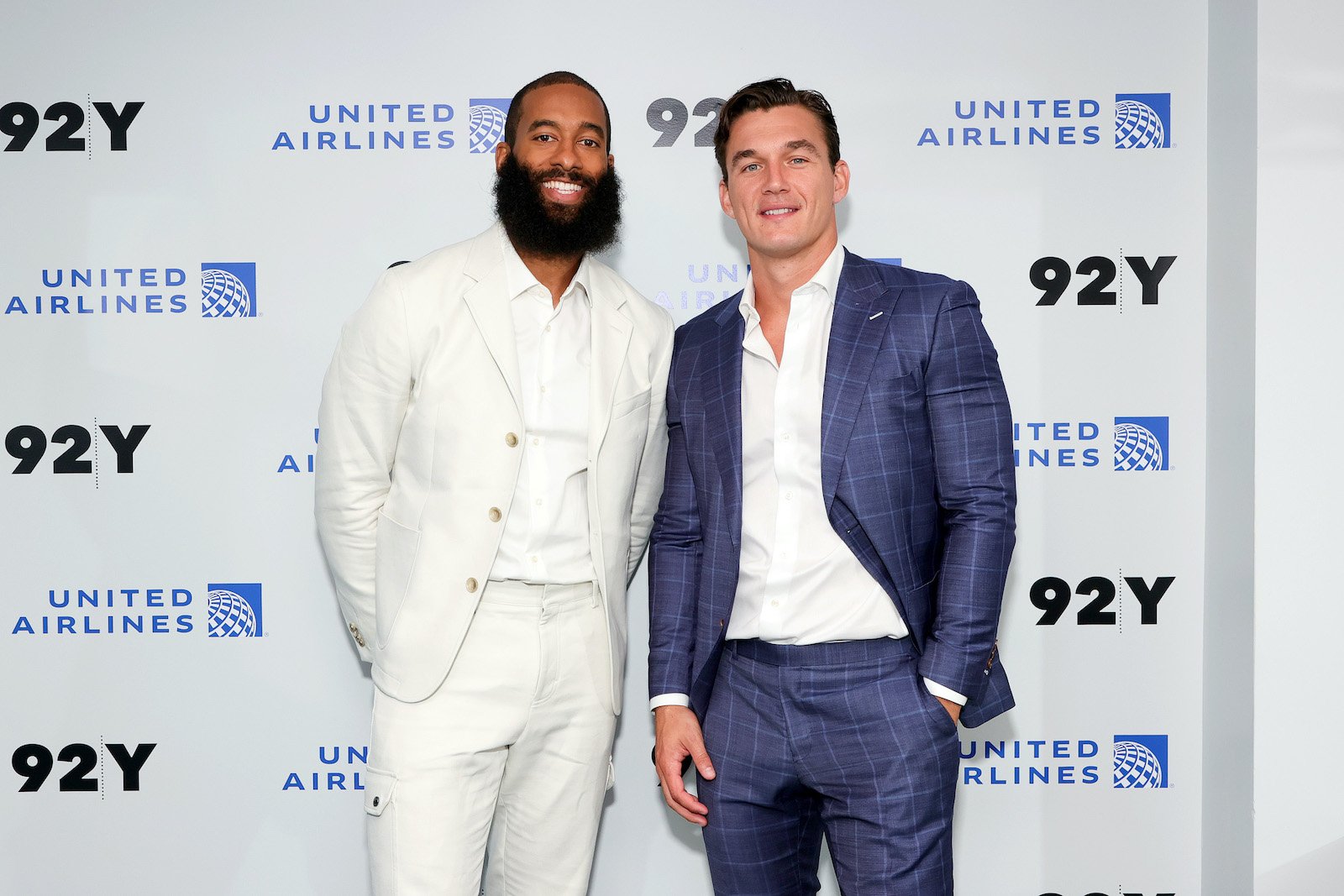 But, "Do I think he would do it?" James pondered. "I don't think he needs to do it. I don't think he needs to do anything. He's fine. But that would be a situation where the show needs him more than he needs to show. But if they were smart, they'd reach out to them and try to figure something out, because if anybody could direct that ship in the right direction, that would be him. A real, authentic, genuine person. And until then, best of luck with whatever they're trying to do."
Would Matt James return to 'The Bachelor' in some form?
"I think they're doing a good job," James said about The Bachelor franchise. "So I don't know what value I could add, like maybe from a consulting standpoint and like giving them some ideas, but like, I don't want to put a square peg into a circle peg, if I felt like I could add value, I would be more than happy to pursue something like that."
"But I don't think that's in line with what I'm trying to accomplish right now," he said. "So, yeah, I don't know. I'll always be an advocate and like anyone who is a part of the show, it has a direct line to me. I spoke to Clayton a lot last season, so I always want to be a resource. But I don't see any way that I could add value at the moment so."
What is Tyler Cameron doing today?
James said Cameron is busy living his best life. "I'm no one to tell him what he needs, he's got it figured out. I think when he's ready and he finds somebody that fits into what he's looking for, then he's going to settle down. He doesn't have a limit of options available," he said.
"And I think that he's got a lot of things that he wants to accomplish as a man and as a businessman," James added about Cameron's career. "And if he finds somebody who is on that same trajectory and making themselves better, and I think that's going to be a perfect match. So who knows.  He's a wild card, you don't, you never know what's going to happen."