Matt James Is the New Bachelor, But the Franchise Still Needs to Show They're Actually Committed to Diversity
Many fans believe The Bachelor franchise has ignored its deeply rooted issues with diversity and race for the past 18 years. But after a massive wave of criticism — including a petition with over 85,000 signatures asking ABC to address the lack of diversity within the franchise — the network cast its first Black bachelor, Matt James. 
For the most part, the fandom understands the issues within the franchise aren't simply fixed with James' casting as the new bachelor. There's still plenty of work to be done. So what will The Bachelor franchise do to actively advocate for better diversity moving forward? 
Matt James is the new bachelor for season 25
On June 12, ABC announced James as the next bachelor for season 25, which is expected to air in 2021. Then the 28-year-old real estate broker and ABC Food Tours co-founder opened up about his new role when speaking with Good Morning America.
"It's an honor. I'm just going to lean into myself and how my mom raised me," James said.  "Hopefully, when people invite me into their homes on Monday night, they're going to see that I'm not much different from them. And they see that diverse love stories are beautiful."
James was also asked whether he believes his casting on The Bachelor franchise will lead to lasting change, which is something The Bachelorette's Rachel Lindsay has been advocating for years. 
"I think it's a step in the right direction," James said. "When Rachel speaks, we listen. She has a very important voice in all this, being the first black woman, person of color, to have a lead. I think that we're all filing suit in that conversation. And this is, hopefully, the first of many black men to be in the position that I'm in right now."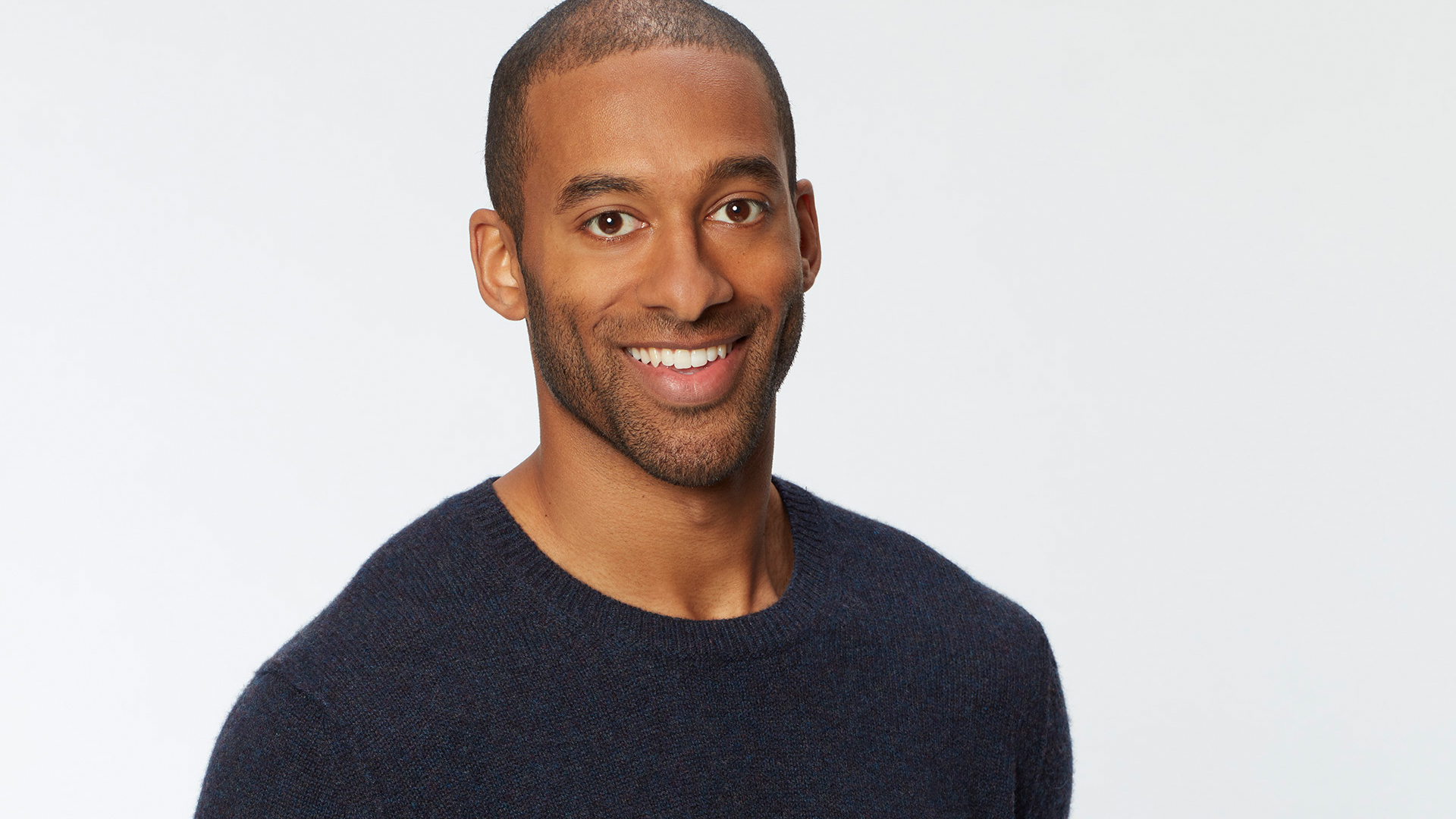 He later added, "We can't have change until we put that first foot forward. And the first foot forward for The Bachelor franchise is having a black lead. So I'm excited to take on that role."
Meanwhile, when ABC made the announcement, the network's president, Karey Burke, acknowledged the franchise needs to continue pushing for better diversity.
"We know we have a responsibility to make sure the love stories we're seeing on-screen are representative of the world we live in. And we are proudly in service to our audience," Burke said in a statement. "This is just the beginning, and we will continue to take action with regard to diversity issues on this franchise."
Rachel Lindsay discusses actionable steps for 'The Bachelor' franchise to take to better diversity
The Bachelor franchise may have taken a single step in the right direction. However, there's still more work ahead. When speaking with Good Morning America after the announcement, Lindsay shared what she wants to see from the franchise, beyond casting James as the first Black bachelor. 
"I want producers of color," Lindsay said. "I would like for them to cast leads that are interested in dating outside of their race, aren't just getting their experience for the first time on national TV."
She continued, "I need the acknowledgment of that. Not putting a Band-Aid over the situation and just saying, 'Here, we're gonna put this here, are you happy now?'
Meanwhile, Lindsay spoke with The Ringer's Bachelor Party podcast after James was named the new lead. Lindsay pointed out that while ABC acknowledged there was a problem, the underlying issue wasn't addressed. And Lindsay wondered how things would change. She said:
The whole point of calling them out was to say, 'We don't feel valued, we don't feel heard, we don't feel included.' You're saying, 'OK, well, here's a Black person to step into this role.' It's great to see it. Love to see it. But it doesn't make me feel as if you're really taking it into consideration when I say systemic racism. The internal, embedded, deep-rooted issues within this franchise. It needs to change structurally. What are you going to do with that?
'The Bachelor' franchise claims they will do better moving forward
When congratulating James on becoming the new bachelor in an Instagram post, Chris Harrison claimed The Bachelor franchise will "do better."
"We can and we will do better to portray diverse love stories that reflect the world around us," Harrison wrote. "This is just the beginning."
Of course, this didn't exactly explain how the franchise planned to commit to diversity. Then a few hours later, Harrison released a statement from The Bachelor executive producers. The statement said:
We are excited to move forward with both Matt James as the new bachelor and Clare Crawley as our next bachelorette. We acknowledge our responsibility for the lack of representation of people of color on our franchise and pledge to make significant changes to address this issue moving forward. We are taking positive steps to expand diversity in our cast, in our staff, and most importantly, in the relationships that we show on television. We can and will do better to reflect the world around us and show all of its beautiful love stories.
Many Bachelor Nation fans are excited for James. And now, there seems to be an initiative to "expand diversity," from the cast to the behind-the-scenes staff. But even so, viewers are still waiting see whether the franchise will truly act and face its issues with race and diversity longterm.
Check out Showbiz Cheat Sheet on Facebook!