'The Bachelor': Matt James Addresses Rachael Kirkconnell's Social Media Controversy
Many people think that The Bachelor Matt James ends up with contestant Rachael Kirkconnell at the end of the show. And after the Feb. 2 episode, it's clear to any viewer that they have a deep bond and connection. However, Kirkconnell has been under fire recently due to her social media "likes" and rumors that she allegedly bullied people in school. James, in a new interview, defended the contestant. Read on to see what he had to say.
[Spoiler alert: The following article contains spoilers about who Matt James might end up with on The Bachelor.]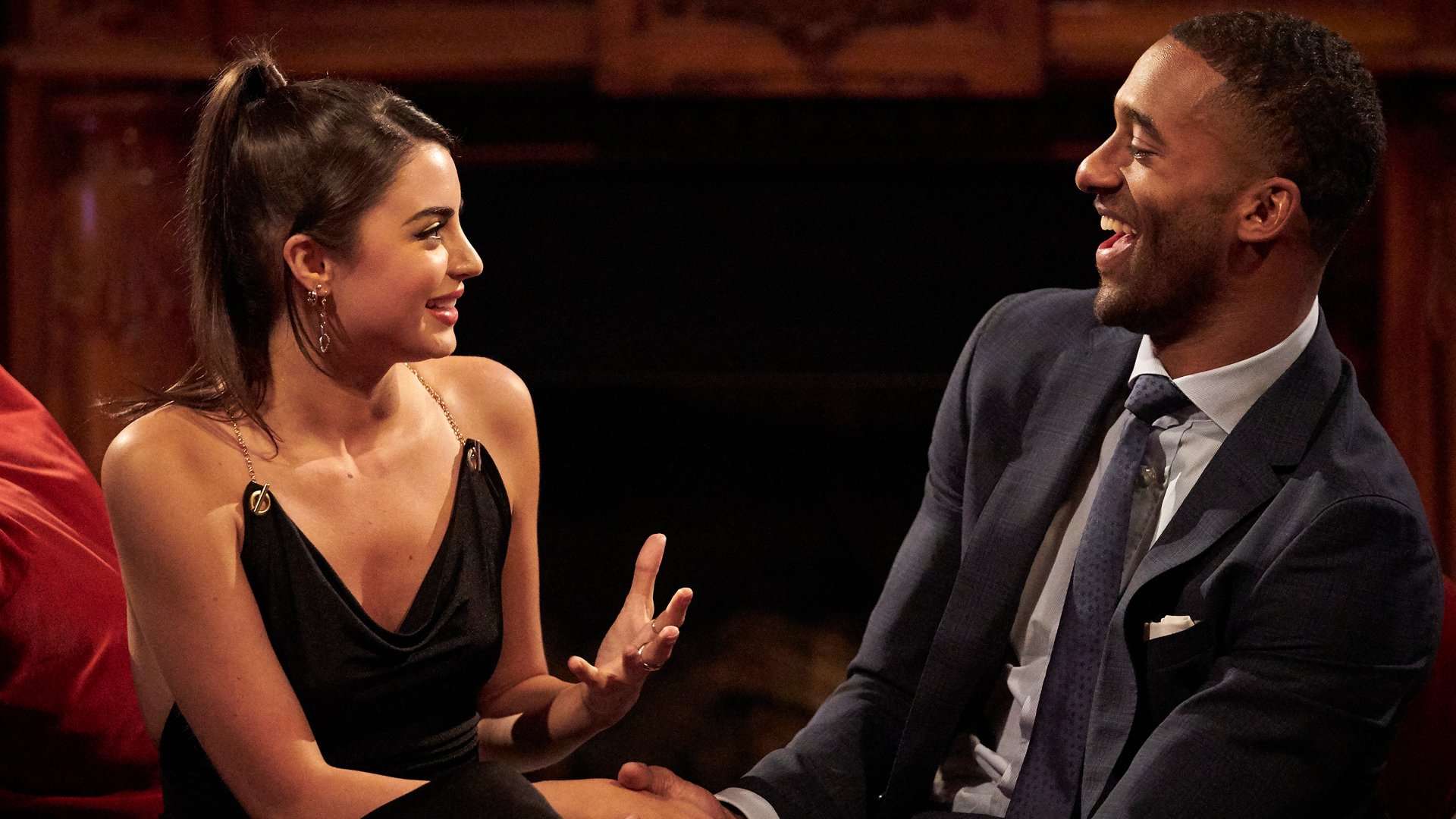 Rachael Kirkconnell and Matt James' connection on the show
James met Kirkconnell night one of The Bachelor and she said she was "in trouble" and he was "more good-looking in person." James laughed in response to her compliment. She added that he was the reason she came to the show.
"She was beautiful, wow," James said. After James' prayer moment on the show, Kirkconnell teared up a bit.
A few episodes later, Kirkconnell received a one-on-one date, in which she tried on designer clothing while James watched. He gave her a rose, allowing her to stay another week.
But for some fans, the moment was tainted due to allegations about Kirkconnell's social media use and bullying past.
What her social media past allegedly includes
RELATED: 'The Bachelor': Could Reality Steve's Spoilers Be Wrong Again?
Kirkconnell has reportedly been caught in photos "brownfishing," liking others' posts that show support to MAGA, and was rumored to bully classmates for "liking Black guys," per Screenrant and TikTok user Maddy Bierster.
The Bachelor contestant also shared an infographic containing QAnon conspiracy theories, according to fans on Reddit.
Kirkconnell has yet to explain this social media use and alleged bullying, but James defended her himself in an interview.
How Matt James responded to the allegations
James spoke out against his rumored frontrunner's social media use in a new interview with Entertainment Tonight. Reality Steve himself has predicted that Kirkconnell will win the show and end up dating James at the conclusion of the season.
"I have not spoken to anybody since the show ended, but I would say that you have to be really careful about what you are doing on social media," James said. "Rumors are dark and nasty and can ruin people's lives. So I would give people the benefit of the doubt, and hopefully, she will have her time to speak on that."
He then spoke to how fans of the show haven't been completely loving the contestants this season.
"There's a lot of stuff going around about the women that were involved in the show," James continued. "I would just give them a chance to kind of have their [peace], whether that is someone who was gone night one or someone who went home last night. Everyone has a story, and I would just be receptive to that."
The Bachelor airs at 8 p.m. on Mondays on ABC.