Matt LeBlanc Dealing With His 'Friends' Fame of Playing Joey Is Heartbreaking
People sometimes think once you've been on a major hit show like Friends, you're set for life. That's not necessarily true, at least if you're one of the male stars of Friends: Matthew Perry, David Schwimmer, and Matt LeBlanc. 
While all three of them have done well, none of them have been able to match the success of their female counterparts. Jennifer Aniston is everywhere, Lisa Kudrow continues to get plum comic parts, and Courteney Cox landed Cougar Town, even directing a few episodes.
Yet Perry, Schwimmer, and LeBlanc sometimes tread perilously close to "whatever happened to" territory. 
Matt LeBlanc's life before and during 'Friends'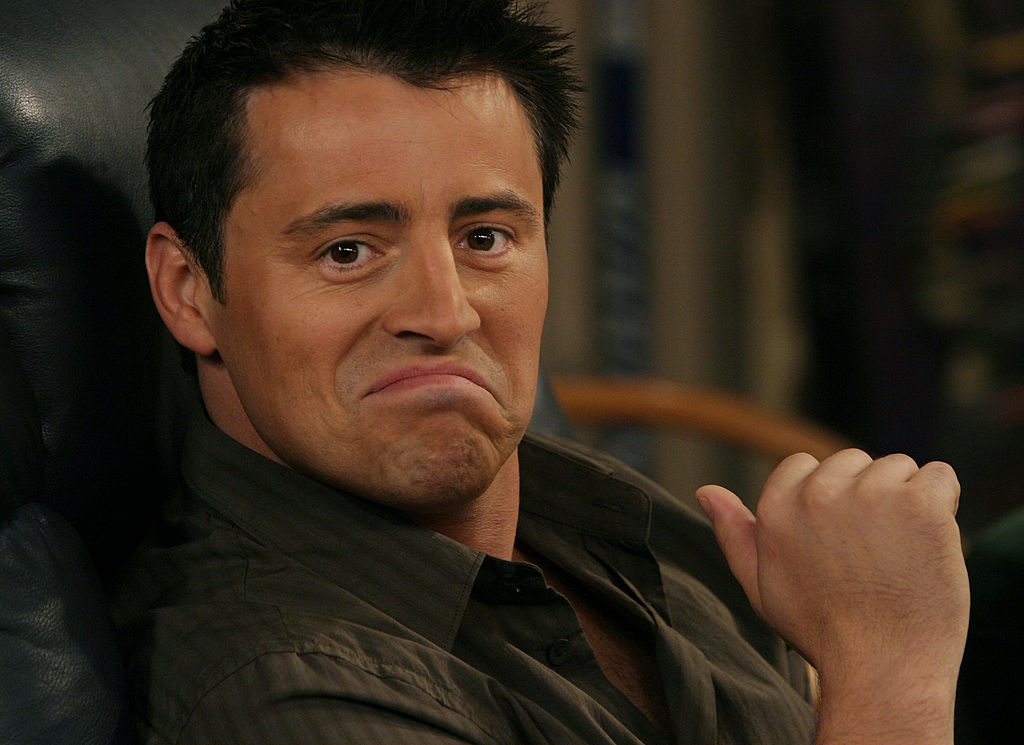 LeBlanc started working in the late 80s and began breaking out in the early 1990s with roles on everything from Married with Children, where he had a recurring role as Vinnie, to the erotic Showtime series Red Shoe Diaries.  Like his co-star Cox, who had made her name appearing in the Bruce Springsteen video "Dancing in the Dark," LeBlanc appeared in several music videos, including "Walk Away" by Alanis Morissette, "Into the Great Wide Open" by Tom Petty and "Night Moves" by Bob Seger. 
Despite these gigs, LeBlanc became broke, and as Today reported, he claimed to have only one more dollar than he had fingers. He said: "That's holding out too long. Because even if I said at that point, 'All right, I'm going to go get a waiter job,' by the time that $11 ran out, it would have been before the first paycheck on that job. I would have starved."
Then along came Friends, with LeBlanc playing the slow-witted womanizer Joey. The role could have been one-dimensional, but the actor brought nuance to the role, getting three Emmy nominations.
Life was grand for ten seasons, and LeBlanc had quite a bit more than $11. Then once Friends was over, he had to figure out what was next. 
LeBlanc struggles with post-'Friends' fame and personal trauma
LeBlanc was able to extend his time as Joey with the spin-off series of that name, but that lasted only two seasons. Mental Floss noted that he began to shut down, not only work-wise but mentally too. 
"For years and years, I barely left the house. I was burnt out," LeBlanc said. "I wanted to not have a schedule, not be somewhere. I was in a position to do that. My agent was bummed. Most actors call their agents and say, 'What's going on?'. I'd call mine and say, 'Please lose my number for a few years.' It was a very dark time. I almost had a nervous breakdown."
It wasn't so much the lack of work as a retreat from work. His marriage fell apart, and his daughter had a serious brain condition that led to seizures. LeBlanc has come back to the light in recent years, with appearances on Episodes and a stint as the host of Top Gear.
What about the other male stars of 'Friends'? 
While the Friends cast keeps in touch, helping Aniston break the Internet when she debuted on that social media platform, Perry and David Schwimmer have not tended to be in the pop culture conversations either. That said, Perry recently joined Instagram, with much fanfare and success.
Schwimmer's credits include Melman in the Madagascar movies, the Will and Grace revival and the role of Robert Kardashian on American Crime Story about the OJ Simpson trial. Perry starred as Ted Kennedy on The Kennedys After Camelot. He also starred on The Odd Couple, Go On, and Mr. Sunshine. He has also been candid about struggles with substance abuse. 
Soon all the Friends stars will be back in the spotlight thanks to a reunion special coming to HBO Max later this year. Perhaps that should be called "The One with Deja Vu."