Matt Stone and Trey Parker Once Showed Up to the Oscars Wearing Dresses, While on Acid
To prove their counterculture, 'South Park' writers Matt Stone and Trey Parker showed up to the oscars in dressing gowns while on acid.
South Park creators Matt Stone and Trey Parker are known for being counterculture. So when they were invited to attend the Academy Awards in the year 2000, they knew they couldn't just go in standard tuxedos. Instead, they decided to show up to the Oscars dressed in the gowns that Gwyneth Paltrow and Jennifer Lopez had worn the previous year.
Oh, and they also attended the event while tripping on acid.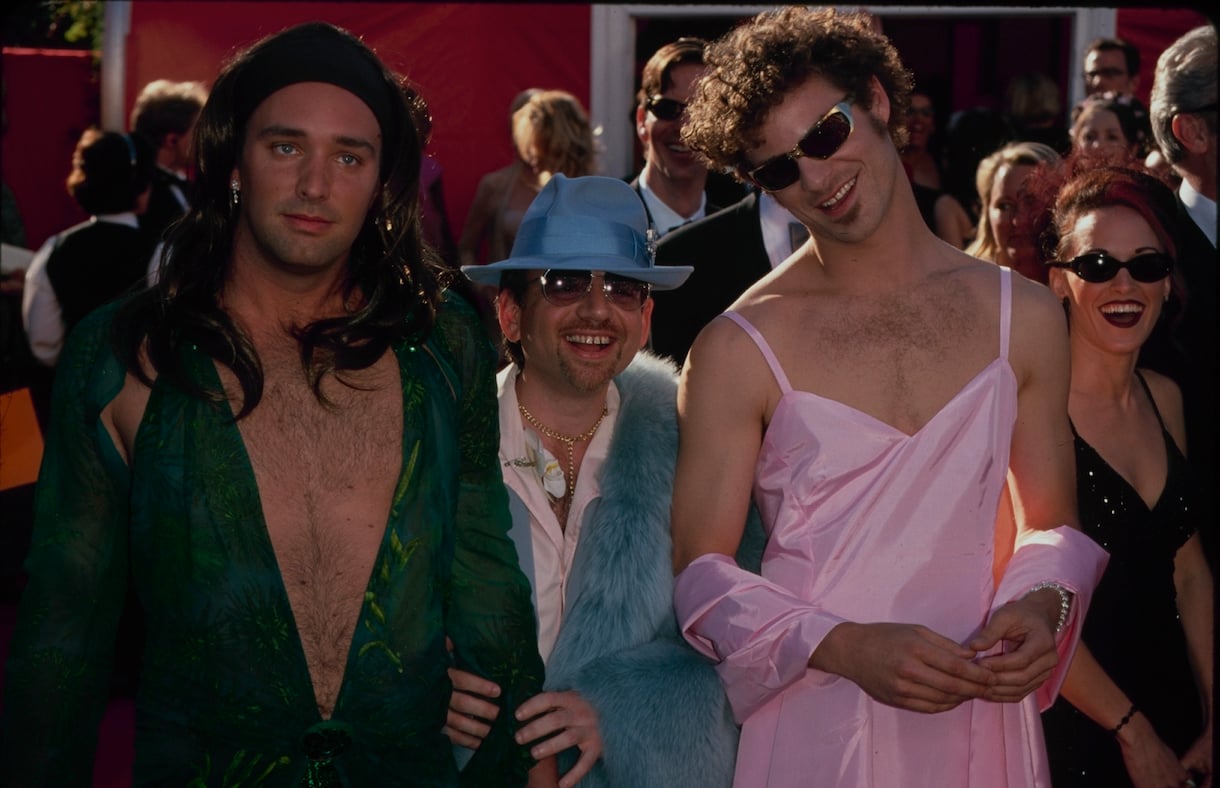 How did Matt Stone and Trey Parker become friends?
Parker and Stone share a special creative connection that can't be matched. They met in film class while attending Boulder University back in the early '90s. According to a recent interview with Parker, one of the reasons they instantly connected was because they were the sort of kids who didn't take anything too seriously.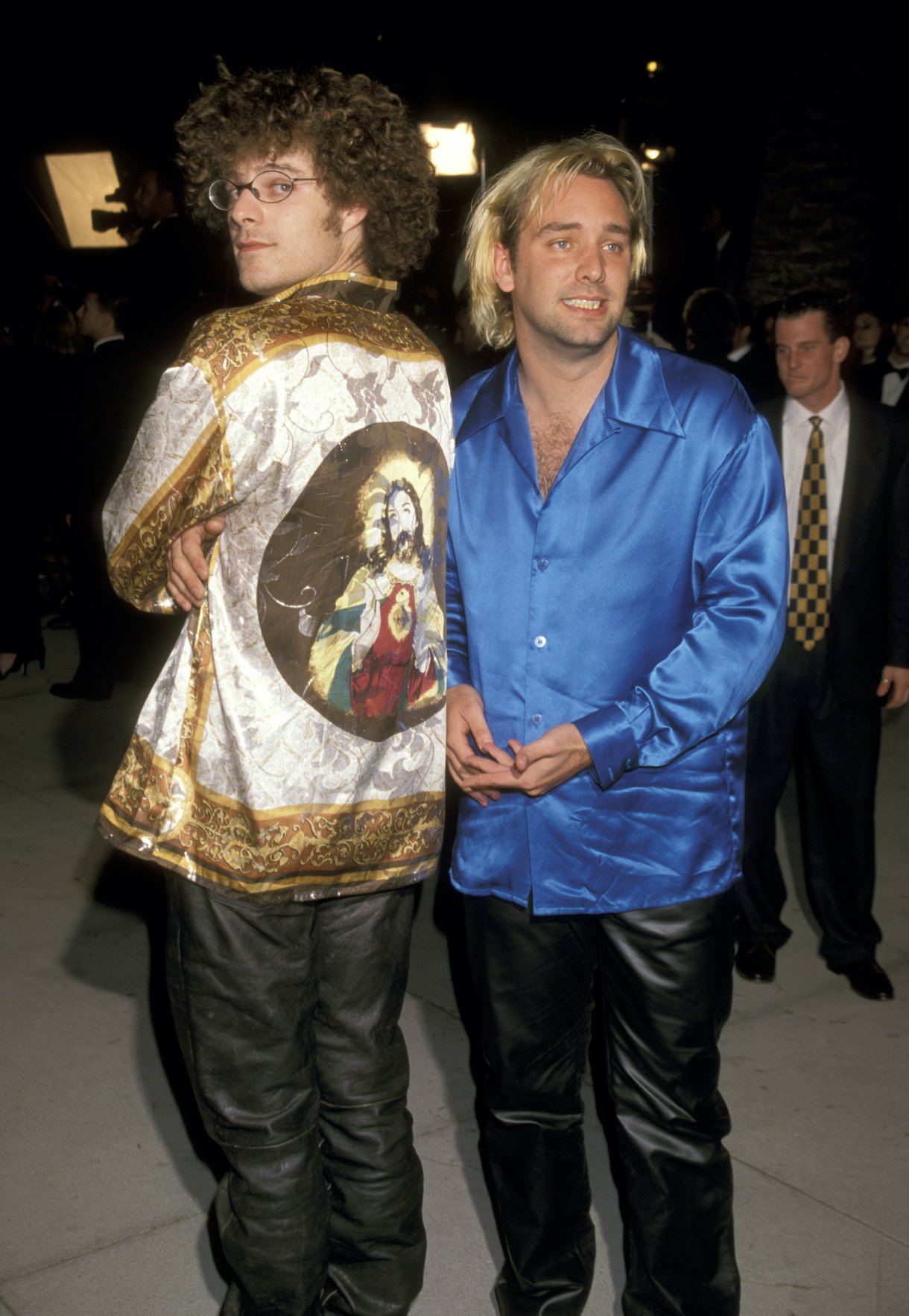 "I think in college, we were always the guys in the back of the class who would just try to crack each other up," Parker revealed during a podcast interview. "Matt and I were really the two people who didn't take anything that seriously, and we were always just trying to make each other laugh. And we were always kind of doing voices for each other. We were those guys who were definitely annoying to some people because no one else was in on the joke."
Why did Matt Stone and Trey Parker attend the Academy Awards in dresses while on acid?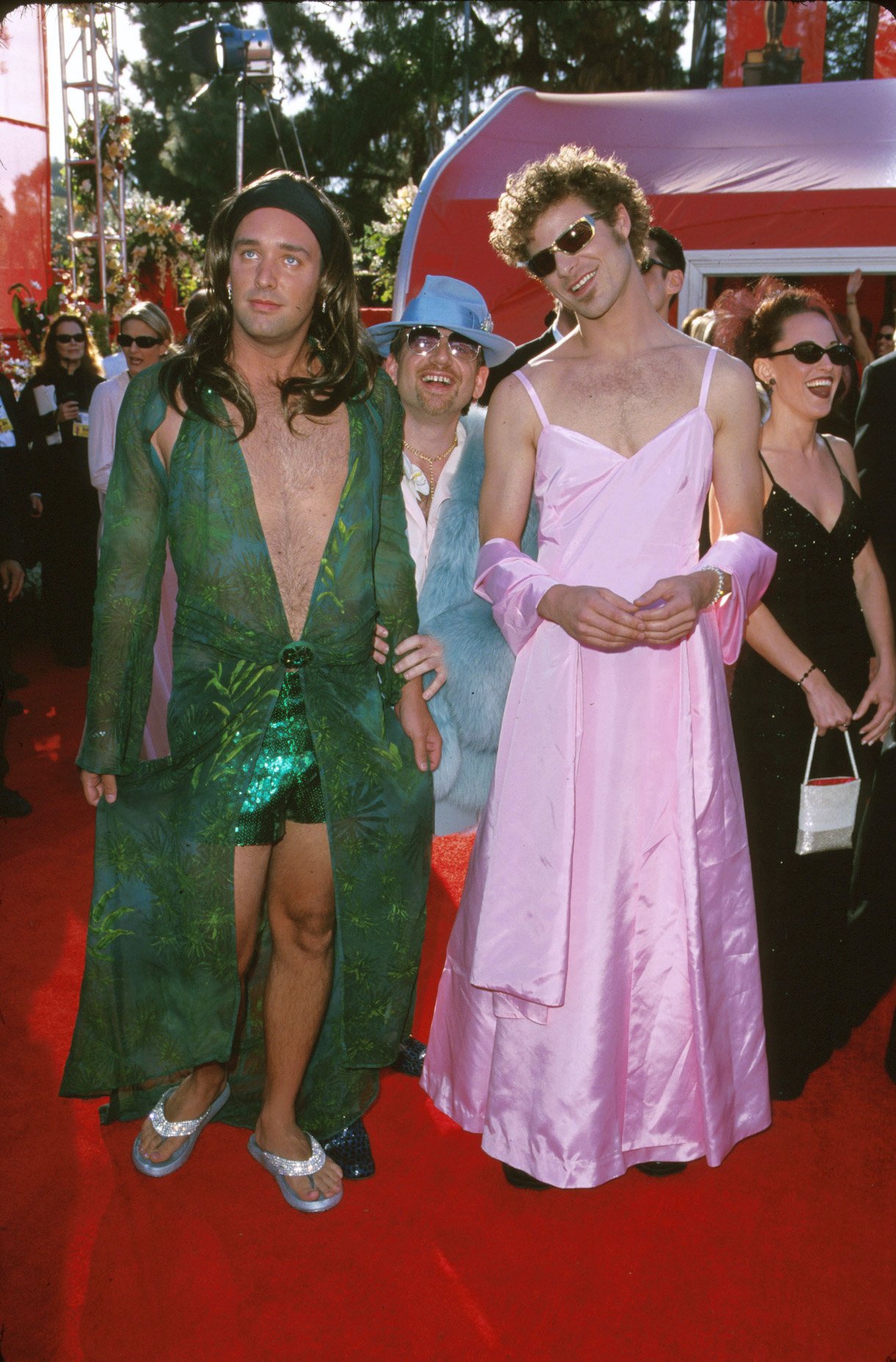 According to the South Park duo, they knew they had to attend the Oscars in the most ridiculous outfits because they don't believe in award shows.
"The Oscars is kind of everything we're against," said Parker. "So what should we wear? Should we wear chicken outfits? Or pirate costumes? The academy awards should be like a costume ball," said Parker. "It would be a lot more fun."
But according to Parker and Stone, they were so nervous on the day of the Oscars that they almost bailed. "It was like a great idea until we're in the limo and we pull up, and there's like 60,000 photographers, and we're like 'Oh my god, we have to get out of the limo right now,'" said Stone. "We almost bailed."
Yet as Parker reveals, their outfits could have been even more ridiculous than they already were. They almost attended the event wearing "big duck outfits."
How did celebrities react to the 'South Park' writers wearing dresses?
While sitting down with Conan O'Brien, the talk show host asked if any celebrities were mad about their gowns.
In response, Parker said, "50% of the people were laughing, and 50% were just so mad."
Who got ticked off by Parker and Stone? According to the South Park creators, Phil Collins, Gloria Estefan, and Gwyneth Paltrow were the angriest celebrities of the bunch.
But Collins seemed to be the most offended. In fact, there was such hostility between the singer and the South Park writers, that Parker and Stone would go on to write a whole South Park episode poking fun at the Genesis frontman. Yikes!