Matthew Knowles Reveals What Caused Issues Between Destiny's Child Group Members And It May Surprise You
Destiny's Child went through an infamous lineup change in 2000. Matthew Knowles says issues started because of who the girls were dating.
If you grew up as a Destiny's Child fanatic, then you remember the fallout of the group and the way it felt seeing two new members singing and dancing alongside Beyoncé Knowles and Kelly Rowland in the infamous "Say My Name" video. There was no formal announcement of a group member switch up, nor did they reveal the new member's names before the video premiered. Fans were left to deal with the confusion.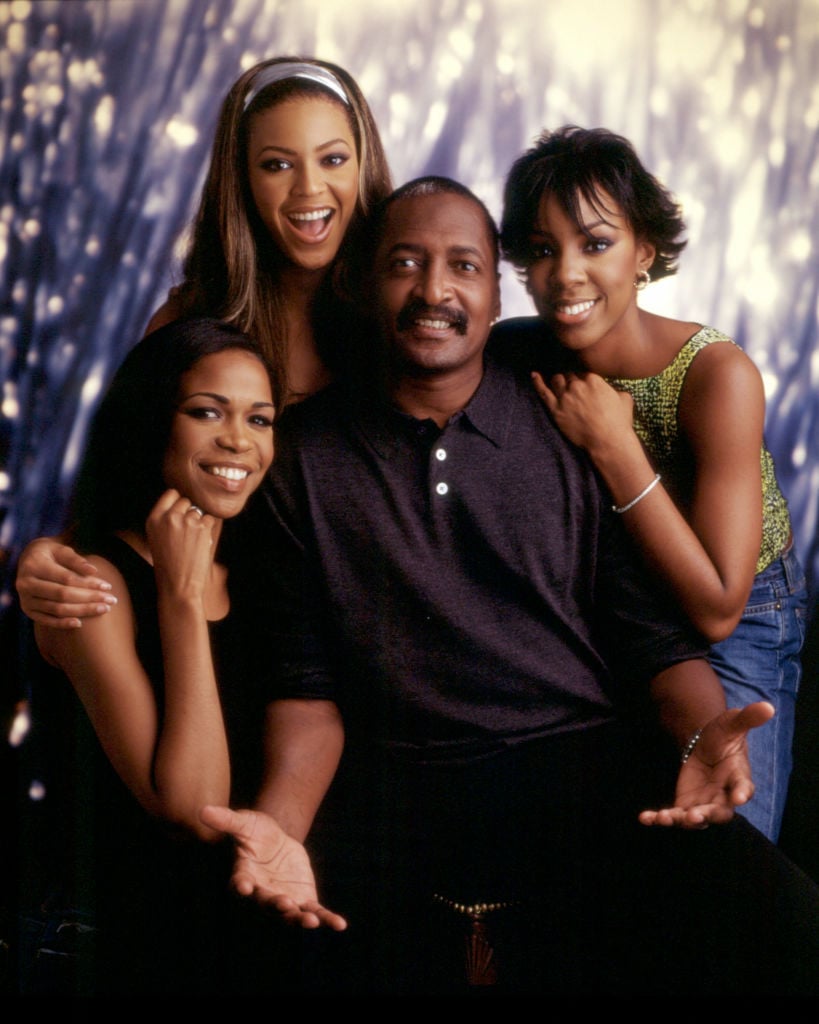 The former group members, LaTavia Roberson and LeToya Luckett, would later sue Knowles, Rowland and their manager, Matthew Knowles. The lawsuit was settled and another member left the group, making the once four-member ensemble a trio. Michelle Williams remained the only replacement to survive the changes. 
All has been forgiven between the members, old and new, and they each went on to have successful solo careers. In an interesting update, Matthew reveals what he alleges led to problems within the group. He claims that two members of the group Jagged Edge, and their attraction to Beyoncé and Kelly caused issues between the girls.
LaTavia Roberson and LeToya Luckett are kicked out of Destiny's Child
According to LeToya and LaTavia, tension started during the recording of the second album. They accused Matthew of not paying them equally and felt that he was setting Beyonce up for a solo career. 
As a result, they demanded new management say they say were kicked out of the group as revenge. They claim they discovered they were no longer part of Destiny's Child when the premiere of the video for "Say My Name" was released and featured two new members.
They filed a breach of contract lawsuit against Beyoncé, Kelly, and Matthew. They also claimed that they were victims of career sabotage after Destiny's Child released their song "Survivor," which they felt was aimed towards them. The lawsuit was settled in July 2002.
Matthew Knowles says Destiny's Child's infighting was caused by the members of Jagged Edge
Almost 20 years later, Matthew paints a completely different picture of what ultimately led to the group's split. In a new interview with VladTV, Matthew opened up about the early success of the group. After starring as the leading ladies in Jagged Edge's first music video, Matthew agreed to allow Destiny's Child to tour with the group, as well as R&B newcomer, Jon B. Matthew managed all three acts. Looking back, he says the tour was a mistake. 
"Now remember, the girls are minors. They're minors. They're 16 years old. The guys are 21, 22 years old," he said. "I got a call from Kelly and Beyoncé saying that they were constantly being harassed by two of the members of Jagged Edge. I couldn't have that. I literally had to put the guys off the bus in Baton Rouge, Louisiana. That began all of this drama."
The "drama" he refers to is LeToya and LaTavia requesting separate management. Matthew claims that while Beyoncé and Kelly were saying they were being bothered by two of the guys, LeToya and LaTavia were dating the twins of Jagged Edge, Brandon, and Brian. Matthew says that it wasn't until he intervened on behalf of Beyoncé and Kelly being harassed that LeToya and LaTavia started complaining about managerial issues. 
During a 2017 episode of TV One's Unsung, the guys from Jagged Edge recalled standing up for LeToya and her mom, leading to them getting kicked off the tour bus in Louisiana. They've always maintained that they had nothing to do with the group's breakup. 
In a 2014 interview on V-103, Jagged Edge said LeToya and LaTavia were fed up with Matthew as their management and were willing to risk their place in the group to see change. They reached out to a lawyer and were later replaced. 
Clearly, the reason for LeToya and LaTavia's departure conflicts with Matthew's account. Neither of the women has commented since Matthew's interview dropped. Hopefully one day, all members of Destiny's Child will agree to tell their story in a biopic so fans can sit with their popcorn and enjoy the drama appropriately.