Matthew Lawrence Relates To These Creatures More Than People
Matthew Lawrence might be married to Dancing With the Stars professional Cheryl Burke, but he places a lot of emphasis on his relationship with a certain other creature. Find out what Lawrence keeps as pets in his and Burke's home.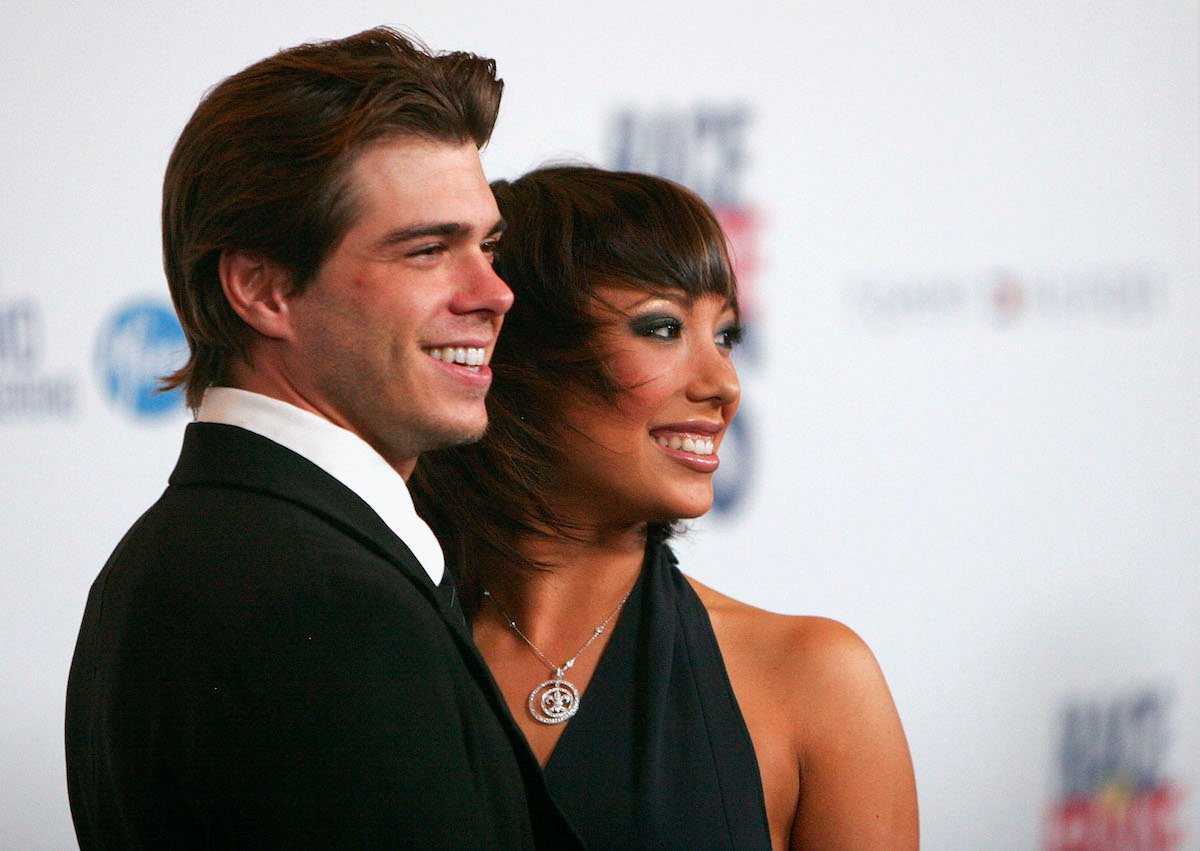 Matthew Lawrence loves reptiles and amphibians
Lawrence has an unconventional taste in pets. 
"I was born with this in me to love reptiles and amphibians," he admitted during the "What MATTers Most" episode of the Pretty Messed Up podcast. As a guest on his wife and her DWTS partner AJ McLean's show, Lawrence piqued McLean's interest with his unique collection of reptiles. 
"I don't have any other explanation for [my love of reptiles] other than my earliest memories are the feelings of a lizard or a salamander squirming through my hands or tree frogs," Lawrence added. "[I love] nature in general."
Matthew Lawrence's connection to his reptiles was born from his childhood stardom 
Lawrence and his brothers Joey and Andrew got their start in the acting business from a young age. His first big performance was playing Danny Carrington on the series Dynasty. After that, Lawrence broke into film, starring as Robin Williams's son in Mrs. Doubtfire. Later in his career, Lawrence landed the role of Jake Hunter on Boy Meets World. 
As a child actor who experienced a wealth of success early on, Lawrence's relationships with others felt strictly business most of the time. That's where his love of reptiles started to develop. 
For Lawrence, having an abnormal childhood helped foster his love of scaly things. 
"[My love of reptiles] was reinforced by three or four," he continued. "I was [working for Disney] and not a normal kid. I further put my emphasis on my relationships with the animals in my life versus the people because that was a real respect and a real true love." 
Matthew Lawrence owns more than 10 reptiles
Today, Lawrence owns several types of reptiles. 
"I probably have somewhere between 10 and 20 right now," Lawrence said. Burke refuted that, arguing that he has close to 40 reptiles in their home. "He probably hides a few that I just don't know about," she told Entertainment Tonight. 
Burke, who has been busy with season 29 of Dancing With the Stars, says she hasn't been home enough for Lawrence to charge her with caring for their scaly friends. 
"I'm sure after the show's over, he'll be teaching me how to feed Jomo his iguana," Burke continued. "I love it, though. I love that that's his hobby because it's so sweet to see him talk passionately about animals."
At this time, Lawrence's collection includes tortoises, iguanas, and bearded dragons. He doesn't own any snakes but might add them to his "animal farm" in the future. 
What's more, Lawrence is currently breeding his reptiles. I have four of a breeding group for specific subspecies," Lawrence said. It's only a matter of time before he opens up his own reptile house!