Matthew McConaughey Once Agreed With Some Negative Reviews About His Acting
Many consider actor Matthew McConaughey one of the best actors working due to his performances in several films. But not everyone agreed that McConaughey always hit a home-run with his acting.
When McConaughey read some negative reviews about his work, he couldn't help agree with some of their points.
Matthew McConaughey almost quit acting while trying to transition from romantic movies to dramas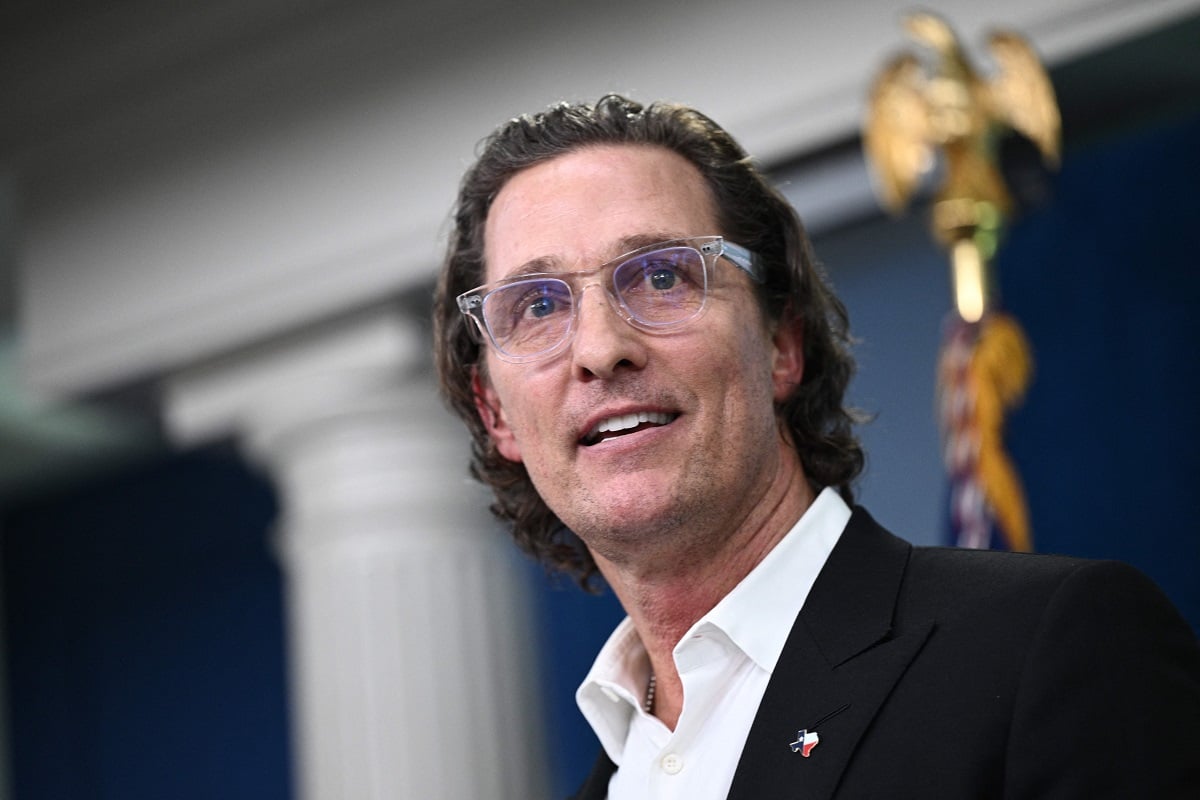 Earlier in his career, McConaughey was well-known for starring in a string of romantic comedies. From Fool's Gold to The Wedding Planner, it seemed that the actor carved out a nice niche for himself in the genre.
But eventually McConaughey took a break from acting, and hoped to transition away from romcoms for deeper work. The process didn't go as smooth as McConaughey hoped, however. And at that point he began to consider other career alternatives.
"I dabbled thinking about being a high school football coach, I dabbled with being a symphony orchestra leader. I dabbled with wildlife guide, being a school teacher. So, I dabbled with those things. I was not going back [to acting]," McConaughey once said in an interview on The Oprah Conversation (via Entertainment Weekly).
McConaughey, however, would soon arrive at an epiphany that motivated him to continue acting.
"Just the same way I went to Australia for a year and stayed on a handshake, I was in. And I started to get that feeling that even though the harder this gets, this means there's more reward on the other side. Stick with it, stay in it, don't pull the parachute, McConaughey," he said.
Matthew McConaughey agreed with a few negative criticisms about his performances
Given the subjectivity of art, not many actors can convince everyone to completely agree with their performances. McConaughey was no exception, and occasionally found his acting under scrutiny every now and then by critics.
There are several actors who choose to avoid coming into contact with negative reviews. But McConaughey decided to dive into these negative reviews instead. He even found himself agreeing with some of their criticisms.
"I went through the negative reviews. I pulled all the negatives. I said, 'Pull all the negatives!' There were a lot of bad ones, but not as many as I thought. There was a lot of them where I was like, 'Oh, this person just doesn't like me.' But there was quite a few where I was like, 'That's good constructive criticism! You know what? I would have written the same review,'" he said in a 2013 interview with Vulture.
Meanwhile, the Oscar-winner found himself getting a good chuckle out of other bad reviews.
"And some of them were funny! I've got a pretty good sense of humor about myself, enough to go read these and not feel like I'm worthless, and overall, it wasn't as daunting as I thought it was going to be. But I kept reading the same thing about me — not bad, but not who I was. Not completely," he continued.
What Matthew McConaughey hoped to see in reviews about his roles
There was one specific quality that McConaughey was looking for when reading reviews. To him, this had much to do with, not only his acting performances, but how his performances were interpreted by critics. And whether or not their interpretation aligned with his.
"There's a gap in acting, actually with any job, even what you do. It's what you want to do, what you go and do, and what gets done. Right? There's a gap between what I want to do, what I do on-camera, and what gets edited. Right? So the goal is to try and close the gaps," McConaughey said.
McConaughey would've enjoyed nothing more than a critic seeing what the actor intended in his performance.
"What's the biggest compliment is if I read a review and it's exactly what I wrote down in my diary before ever filming it. That's really cool. That's the biggest signifier of closing the gaps," he said. "If I've written in a diary about a character, 'This is who this guy is,' and then I read a review two years later and they write almost word for word what I wrote about that character before I ever did it? Then I go, 'Now we're on to something! It translated!'"