Matthew McConaughey Almost Had a Very Different Job in Hollywood
Matthew McConaughey has a lot of credentials in Hollywood. He's a blockbuster movie star, an Oscar-winner as well as a producer himself. McConaughey decided to go into the movie business midway through college, transferming from a law program to film school. Still, his career in the movie business almost took a different path. McConaughey revealed he came to Hollywood for a different job in a conversation with Sibling Revelry podcast hosts Kate and Oliver Hudson.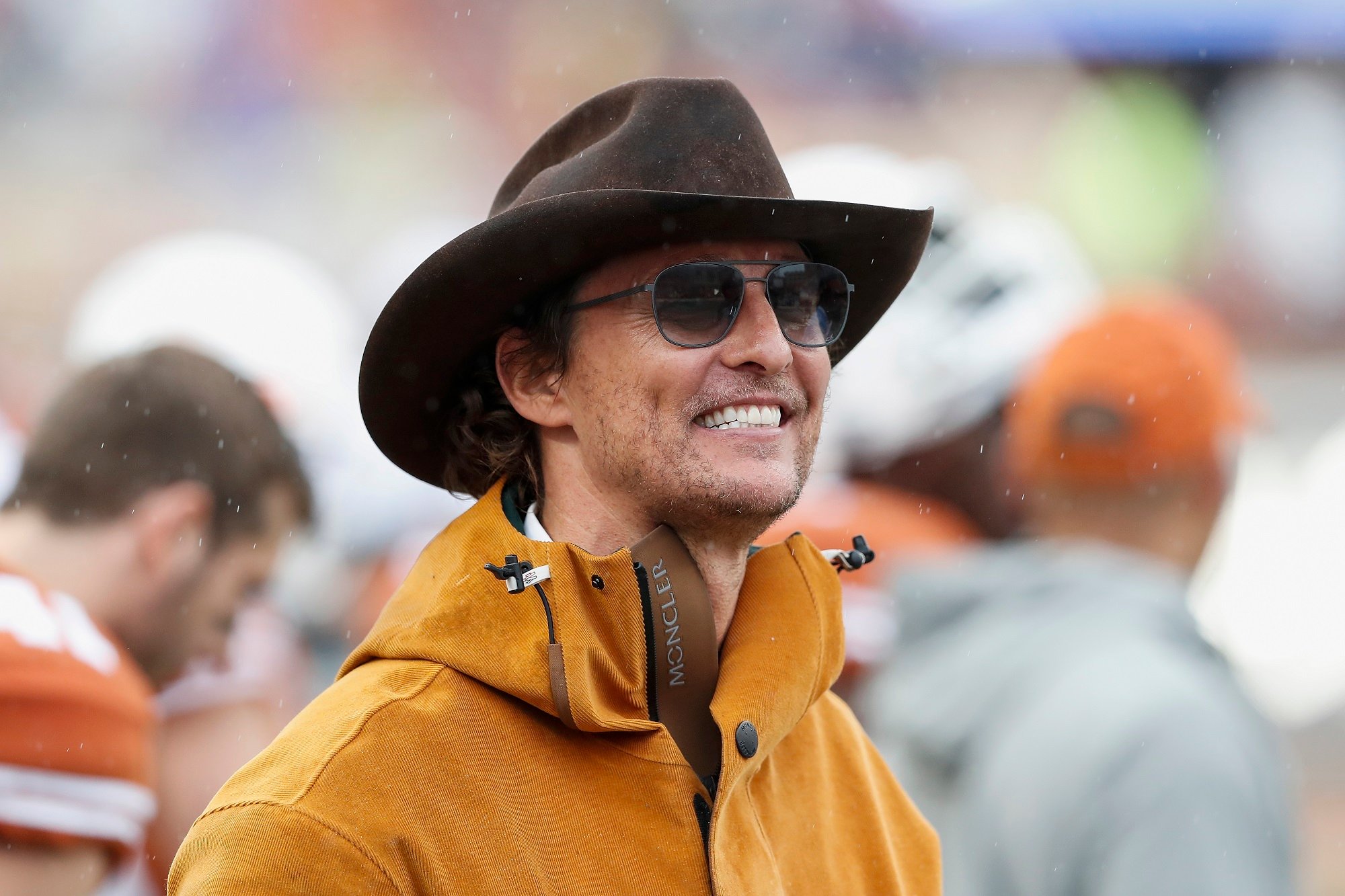 Does Matthew McConaughey have a college degree?
Yes, Matthew McConaughey graduated from the University of Texas at Austin. Since he was local, writer/director Richard Linklater cast McConaughey in Dazed and Confused while he was still in school.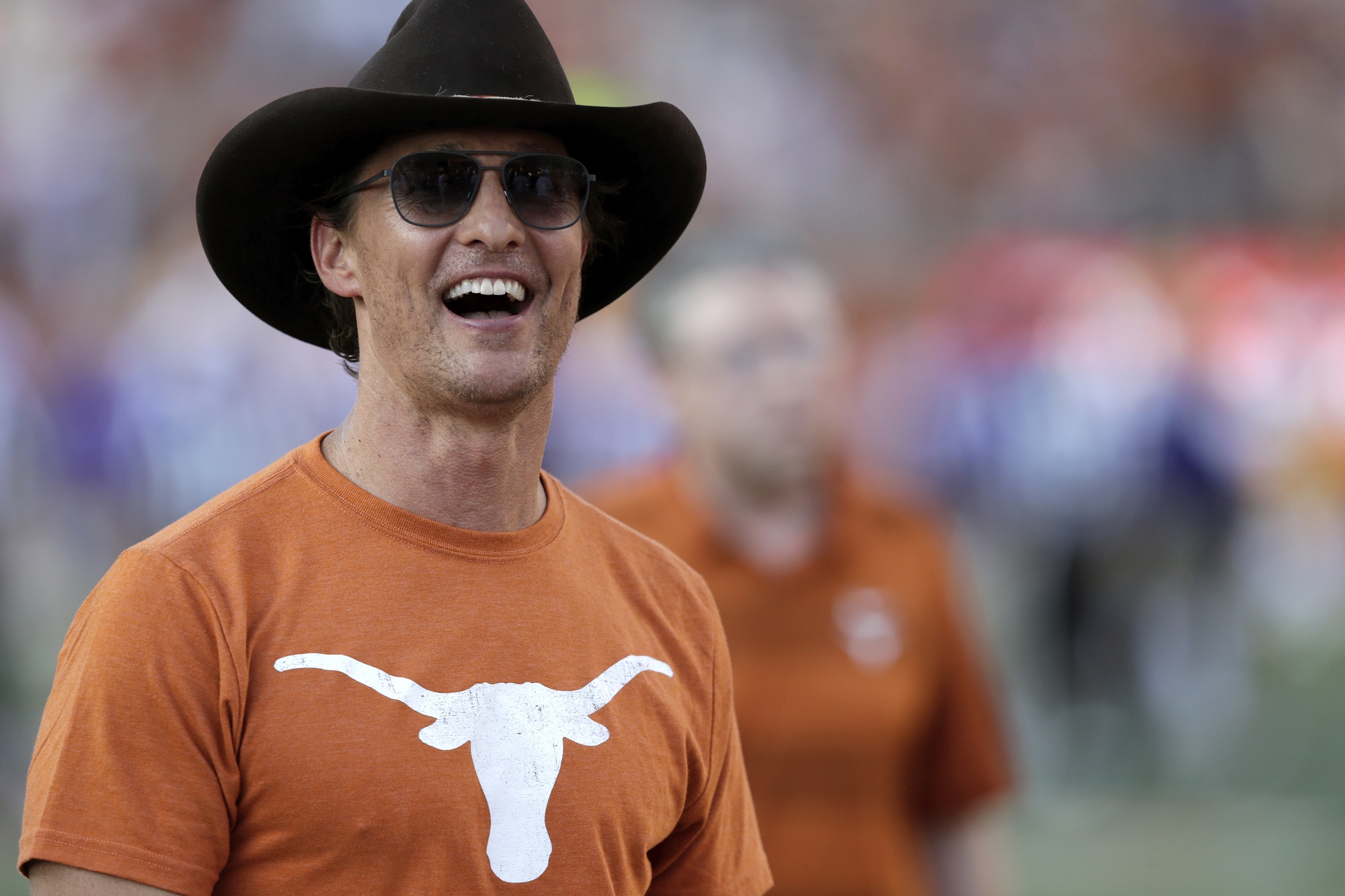 "Between junior and senior year, I was in the right bar, right time, met Don Phillips, got cast in Dazed and Confused," McConaughey said. "Three lines turned into three weeks work. People were telling me I was good at it. I was making 320 bucks a day. I was going, 'Are you kidding me? Is this legal?' I go back to school, graduate."
What year did Matthew McConaughey graduate from UT?
McConaughey graduated from UT Austin in 1993. Then, Dazed and Confused opened that fall and McConaughey was on the road to Los Angeles, California. Had things worked out, McConaughey might have had a career as a production assistant.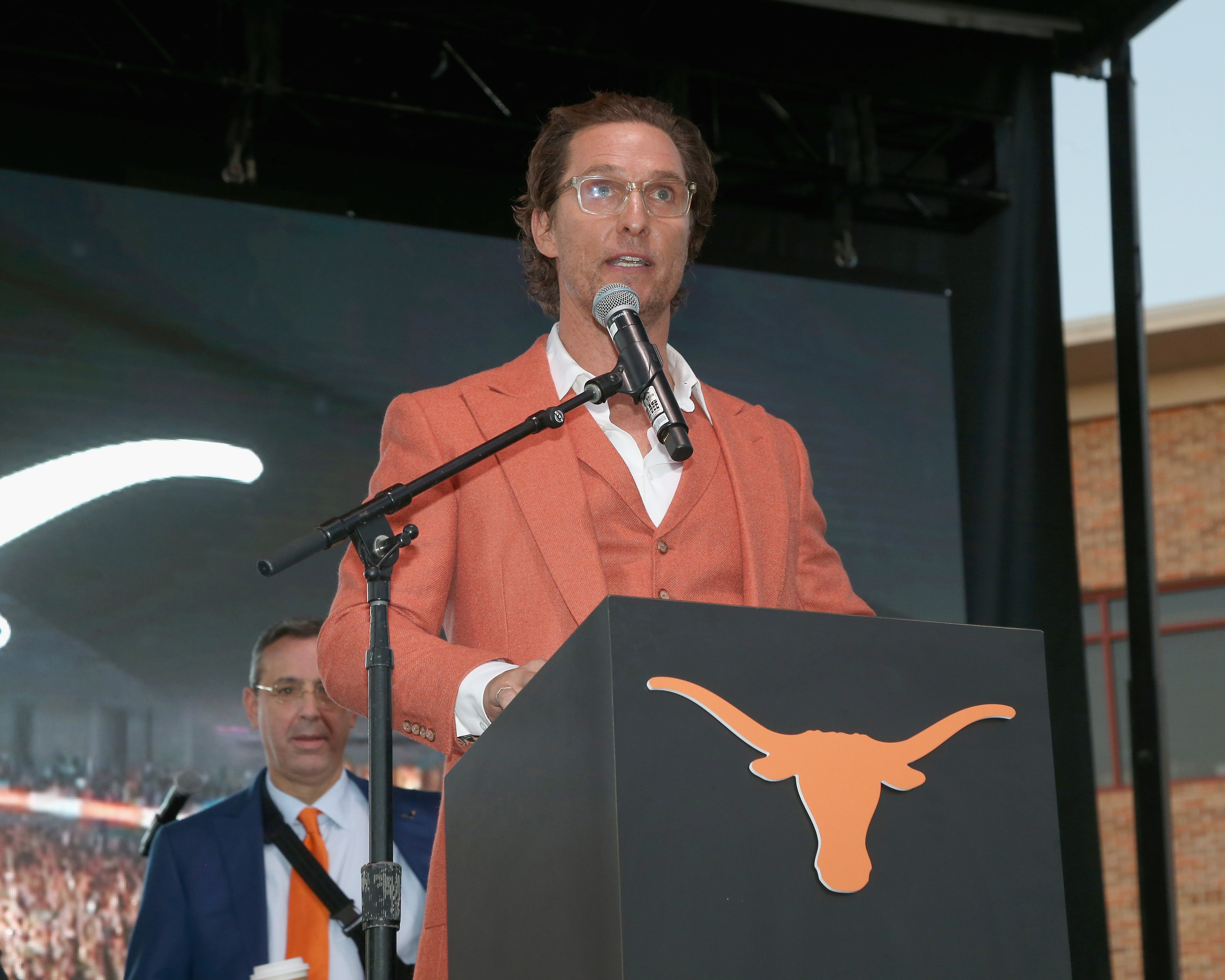 "I had a PA job on Hudsucker Proxy," McConaughey said. "Alma Kuttruff, I believe she was a production coordinator on Dazed got me a PA job. Well, I go out to Hollywood with my loaded up U-Haul, 2000 bucks and that movie got pushed. So the PA job was no longer there. I move onto Don Phillips' couch."
Acting came through before any more PA jobs 
While living with Phillips, the casting director sent McConaughey away at first. 
"I remember another great lesson. I'm telling him, 'I need to get an agent.' If you know the legendary Don Philllips, he cast Fast Times, Dazed, he's one of Hollywood's legendary casting directors but he jumped down my throat and said, 'What you need to do is get the f*ck out of here. If this town smells somebody needy, you're done. Get the f*ck out of here.' I call my buddies, Rory Cochrane and Cole Hauser and we went to Europe and rode motorcycles for a month, didn't think about acting."
When McConaughey returned, Phillips got the ball rolling. McConaughey then booked his follow-up to Dazed and Confused and the roles kept coming.
"Came back, hadn't even thought about it one night," McConaughey said. "He goes, 'You're ready.' I go, 'For what?' He goes, 'We got a meeting tomorrow morning.' Went down to an agency, an agent signed me on and I got very fortunate. The very first audition I ever had in Hollywood was for Hank mcCann. He was casting Boys on the Side. I got that."
After Boys on the Side, McConaughey got roles in Angels in the Outfield, Texas Chainsaw Massacre: The Next Generation, Lone Star and A Time to Kill. 
"I didn't have to wait tables," McConaughey said. "I didn't have to ever take that PA job."
Source: Sibling Revelry podcast