Matthew McConaughey Auditioned for 'Titanic' and 'Really Thought' He Was Going to Play Jack
Matthew McConaughey auditioned for Titanic with Kate Winslet and was rumored to have turned down the role. McConaughey cleared up the rumors during an interview for Rob Lowe's podcast. Though he felt the audition went well and thought he would get the part, he was never offered the role.
Matthew McConaughey auditioned for Titanic back in the day for the role of Jack Dawson, losing out to Leonardo DiCaprio. At the time, McConaughey said he got such good vibes that he thought he nailed the audition. Find out what happened.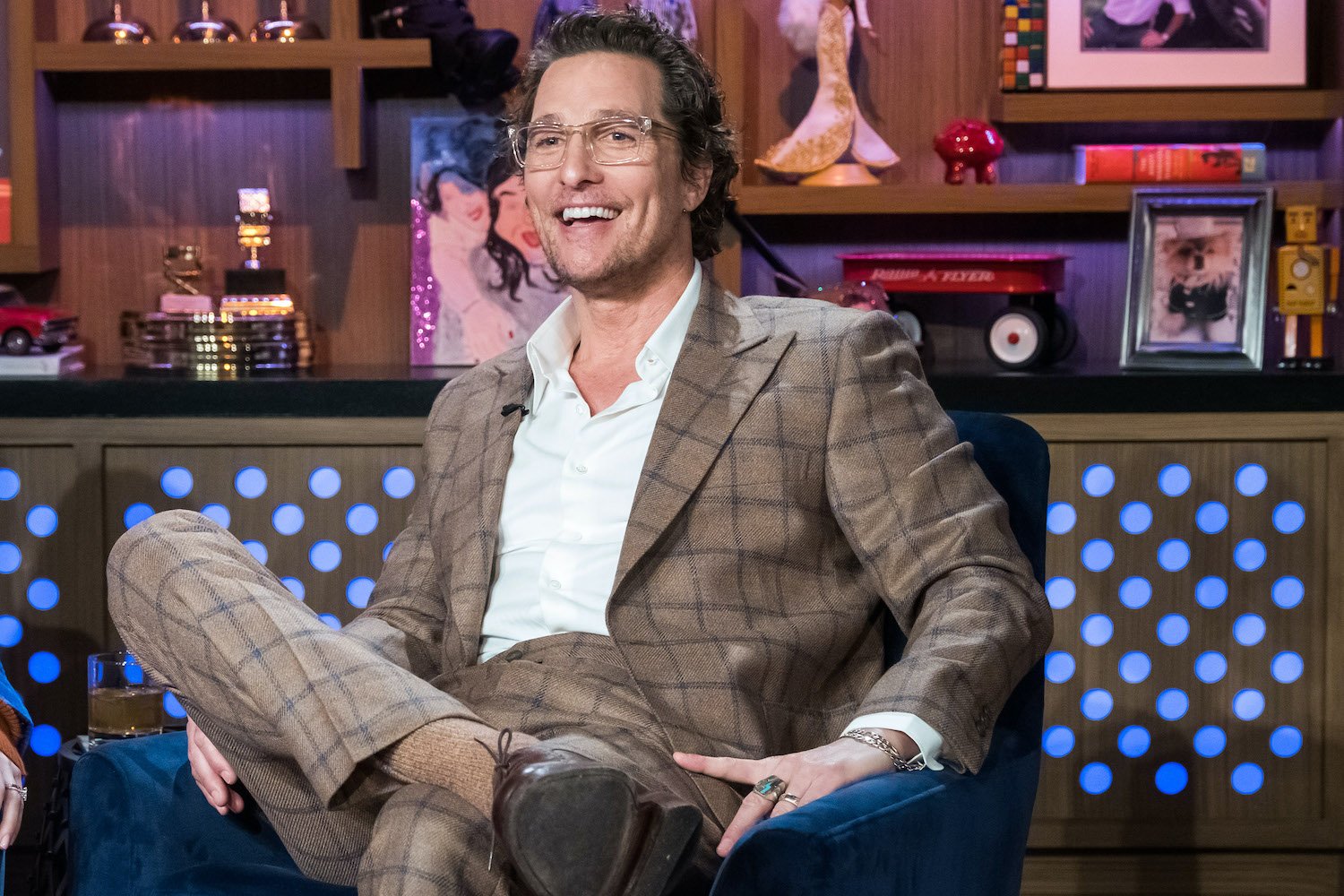 Matthew McConaughey auditioned for 'Titanic'
McConaughey got to the point of auditioning with Kate Winslet for Titanic and shared the experience during an interview with Rob Lowe for the Feb. 18 episode of his Literally! With Rob Lowe podcast.
"Is it true that you were in contention … for Titanic?" Lowe asked his guest.
The actor confirmed that he was in the running for the film's lead. "So I went and read for Titanic with Kate Winslet and it was not one of the auditions — it was like, they filmed it so it was like into screen test time," McConaughey explained.
"I only got nods from Jim [Cameron, the director] but from the producers and Kate and everything," he continued. "After we left, you know, it was one of those ones where they, like, followed me and when we got outside they were like, 'That went great.'"
"I mean, kind of, like, hugs. I really thought it was going to happen," he recalled. "It did not."
McConaughey cleared up the 'Titanic' rumors
There had been rumors that McConaughey was offered the Jack role and turned it down, but the actor took the opportunity to clear that all up.
"I asked Cameron about this because the gossip over the years that I had heard and would see written about me was that I had the role in Titanic and turned it down," McConaughey explained. "Negatory. Not factual. I did not get offered that role."
"For a while, I was thinking, 'Who was my — I gotta find that agent. They're in trouble if I got that …' Well, I didn't ever get the offer … and Jim finally confirmed that," McConaughey noted.
"And that ran for a while and I had to answer that question," he said of the rumor.
"I never got offered that, as far as I know. I did go have a good screen test, thought I had the role, but did not get the role. So, yeah, I was in contention," he added.
During a 2017 interview on The Late Show with Stephen Colbert, Winslet shared her experience of auditioning with McConaughey.
"I auditioned with Matthew, isn't that weird?" Winslet told Colbert. "Never said that in public before. I auditioned with Matthew, which was completely fantastic."
"It just wouldn't have been the whole 'Jack and Rose, Kate and Leo' thing," she added.
In 2018 McConaughey mentioned the Titanic audition during The Hollywood Reporter's Awards Chatter podcast. "I went and auditioned for that. I wanted that," McConaughey said. "I auditioned with Kate Winslet. Had a good audition. Walked away from there pretty confident that I had it. I didn't get it. I never got offered that."
Rob Lowe auditioned for the Billy Zane role
During the discussion on Lowe's podcast, the host revealed that he also auditioned for Titanic — for the role that went to Billy Zane.
"It could have been a different movie," Lowe told McConaughey.
"You could have been that and I screen tested for the Billy Zane bad guy part," Lowe said. "And Jim shot that, I'll never forget it, he hand-held shot it himself."
Matthew told him, "Neither one of us made the cut, but we were in the running."
"We were. We could have been contenders. Could have happened for us," Lowe joked.