Matthew McConaughey Recalls Speaking 'Better Portuguese and Spanish' the Night He Met Camila Alves 'Than I Ever Have Since'
Matthew McConaughey and Camila Alves have a unique love story, but the actor admits he spoke his best foreign language the night they met.
Matthew McConaughey tells the story of how he met his wife Camila Alves  to Jada Pinkett Smith on Red Table Talk. The pair have been together since meeting in 2006, and the fashion model often speaks Portuguese at home. However, the Greenlights author believes he "spoke better Portuguese and Spanish that night than I ever have since."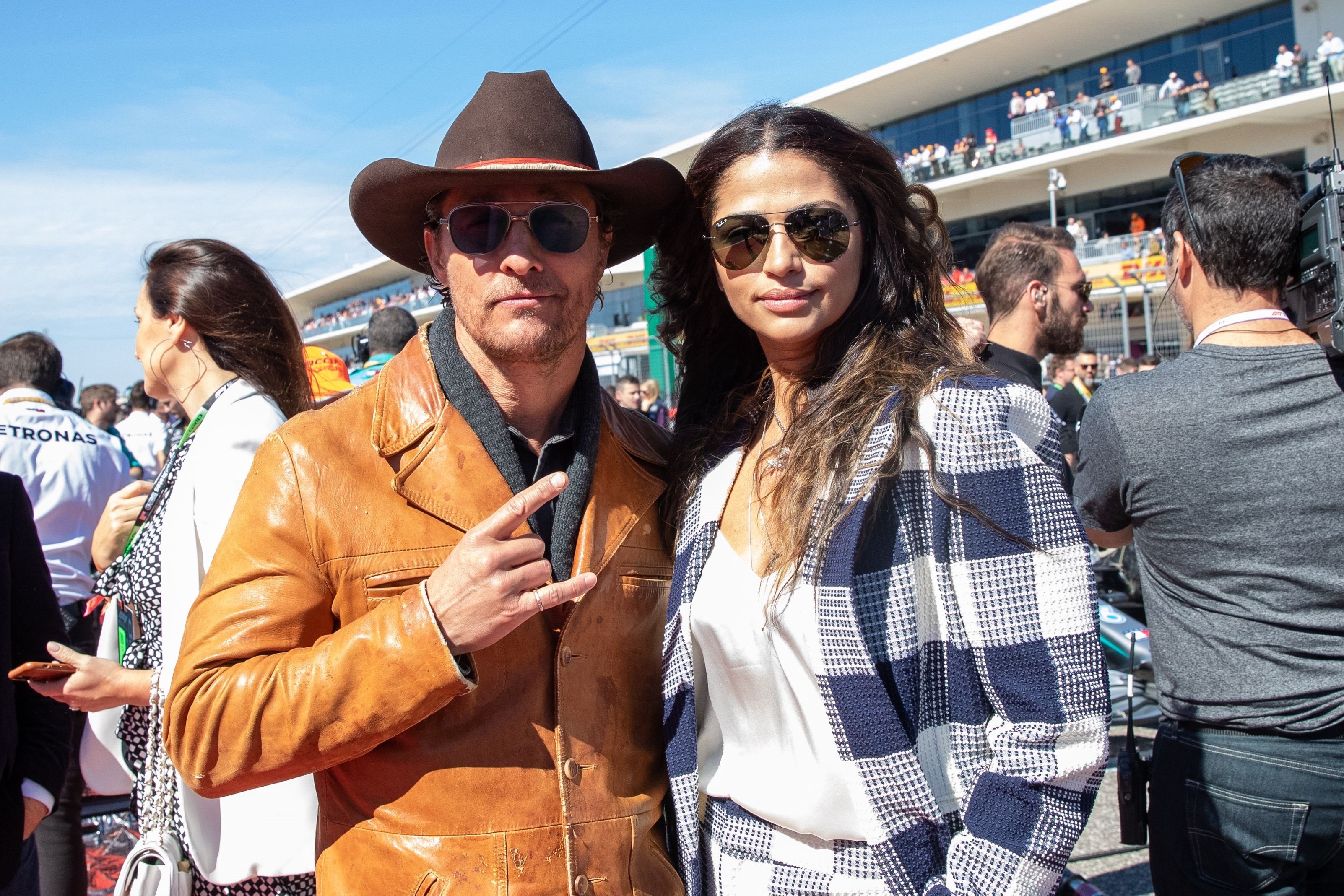 Matthew McConaughey tells his love story on 'Red Table Talk'
On Nov. 17, 2020, Matthew McConaughey vividly described the night he met Camila Alves on the latest Facebook Watch Red Table Talk with Jada Pinkett Smith. He included everything right down to what Alves was wearing and precisely what he was thinking the moment he laid eyes on her. 
"I'm not a club guy, but on this particular night, I was a club guy," McConaughey begins. "I'm sitting at a club on Sunset Boulevard in Hollywood, healthily single, and I'm holding court at this table making margaritas."
Then he explains how he felt when he saw Alves appear moving in the club. He remembers the exact outfit — "soft turquoise, sort of silk dress." He tried to get her attention with a wave but then quickly heard his mother's voice in his ear.
"Boy, get your ass up," McConaughey thought his mother would say. "This is not the kind of woman you wave across the room…"
The actor spoke his best Portuguese and Spanish to Camila Alves that night
When McConaughey got up and went over to Alves, he recalls mysteriously having all of the right words to say over the music.
"I spoke better Portuguese and Spanish that night than I ever have since," the actor says. "I understood her Portuguese better than I ever have since."
Although the couple has been together for 14 years since the meeting, he never understood her more clearly than that first moment.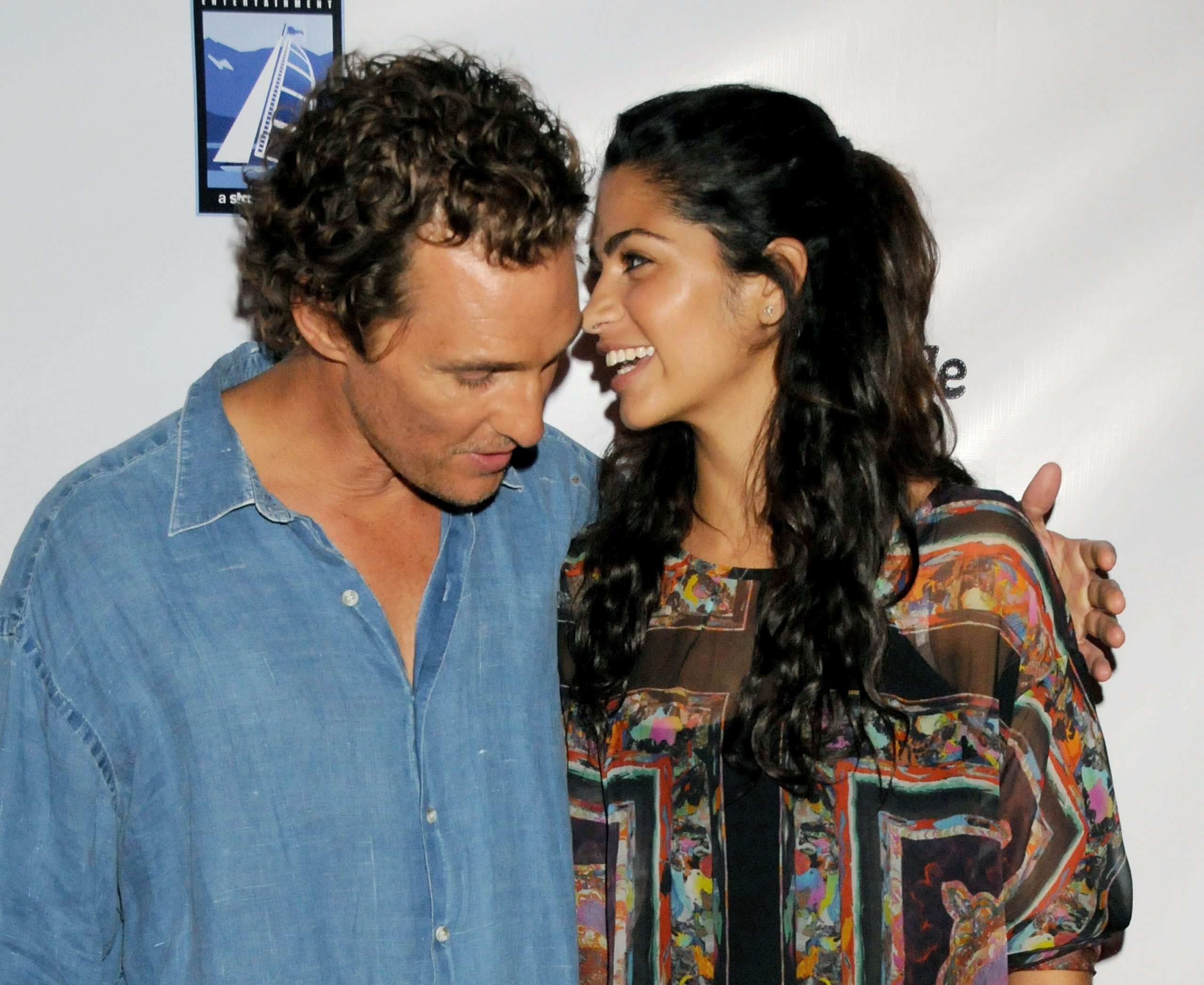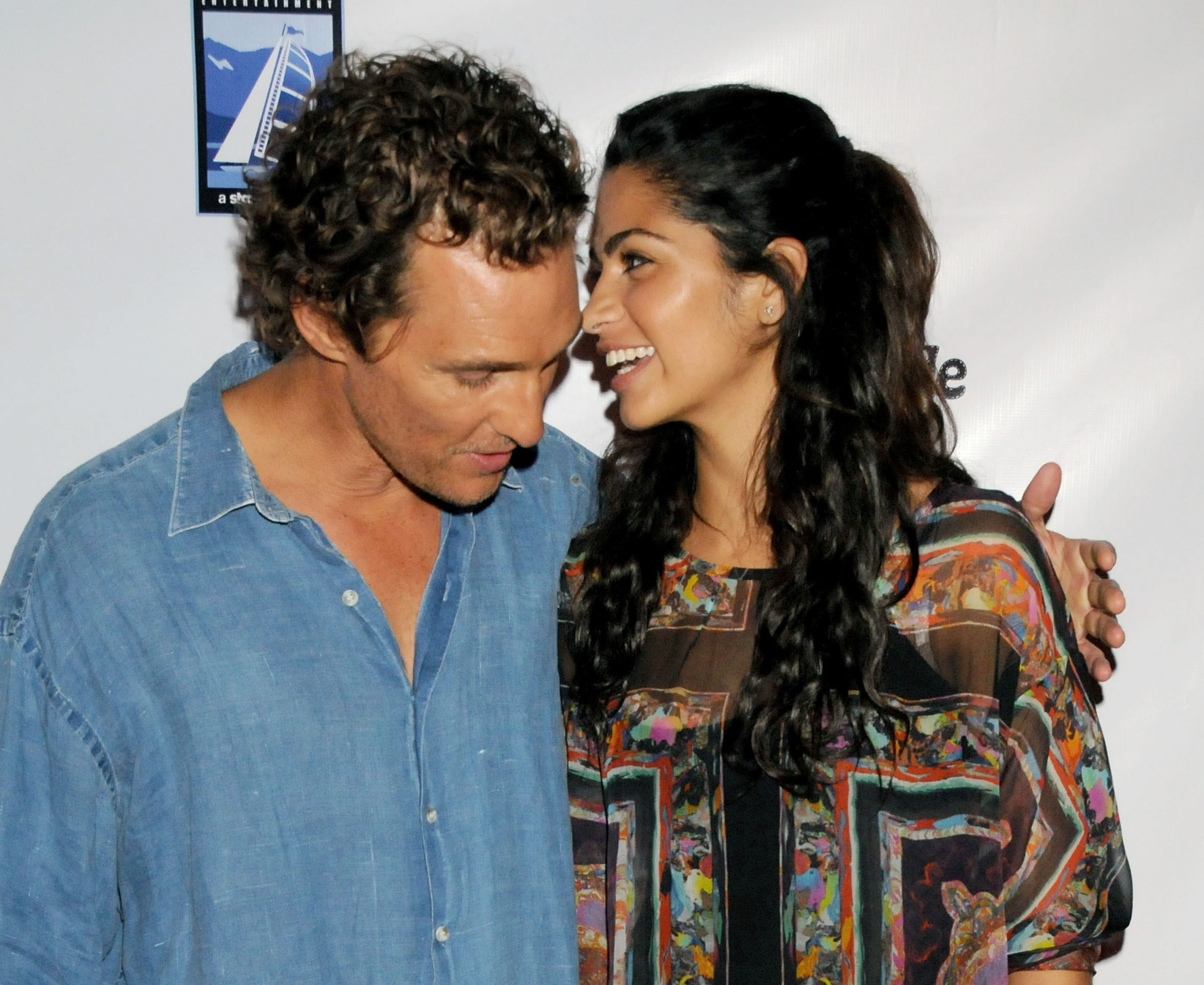 When Alves said she did not want to come back to his house to have drinks that night, McConaughey was distraught. However, when he walked her out to her car, they found it being towed. He calls that one of his "greenlights" that he refers to in his new book. So, that night, Alves stayed in his guest room. 
"I snuck down to that room twice that night and got kicked out very clearly both times," he adds. 
The next morning, he came down the stairs to find her chatting up with his housekeeper and two friends that she only met briefly the night before. McConaughey was falling hard, but she turned him down for a date that evening because of her father's birthday. They finally had dinner together a few nights later, and the actor says, "that's the only woman I've wanted to date since, and here we are."
Here's how McConaughey learned Spanish and Portuguese before meeting Alves
McConaughey grew up in Uvalde, Texas, 80 miles from Mexico's border, so he picked up the language from his childhood.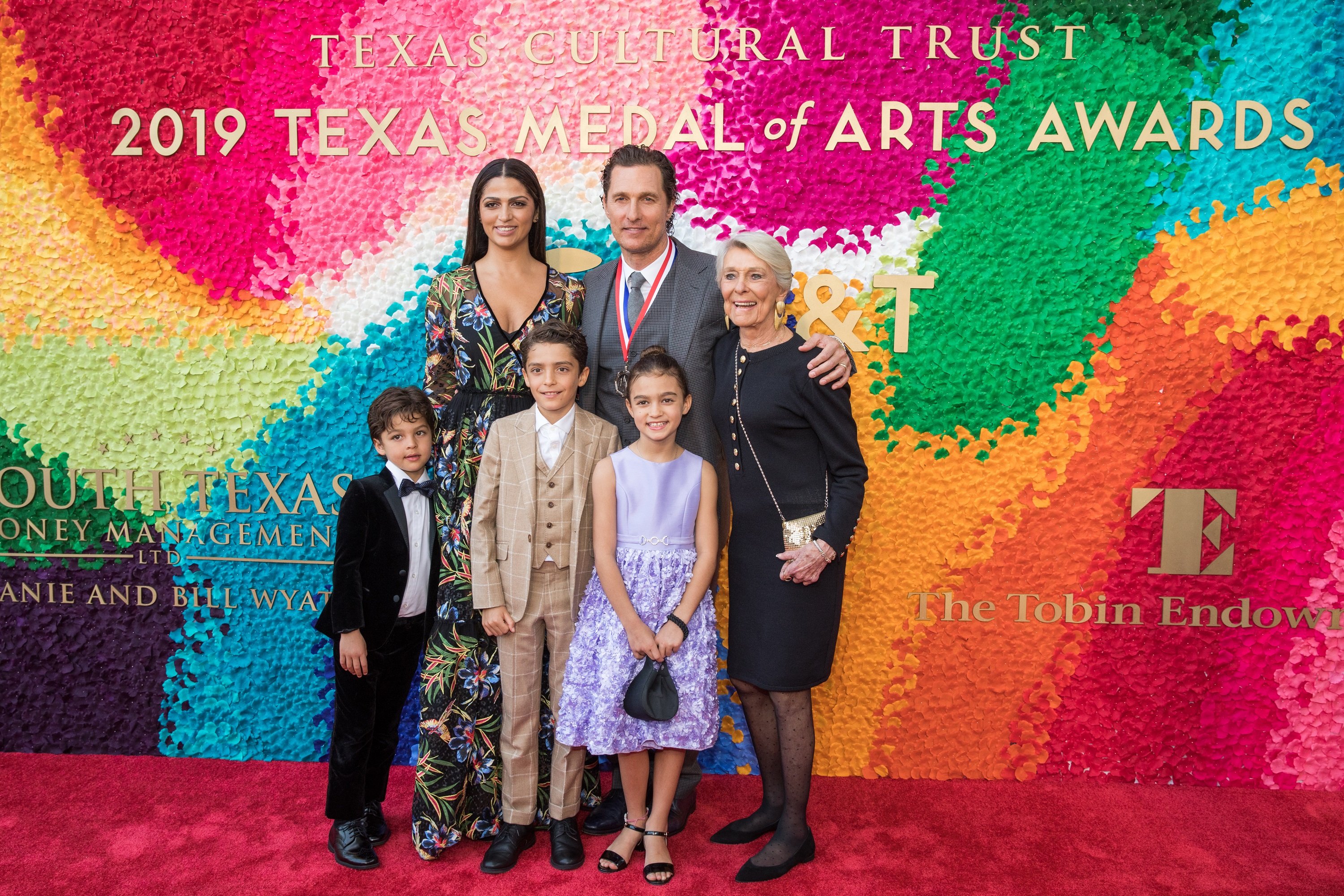 "All my life I've been speaking Spanish," the actor told Study in Spain. "My brother also can talk in Spanish as well as all my friends from there. Most of them actually were Mexicans, and I've been in Spain, and here in California, I speak Spanish quite often, too."
Since Portuguese is very similar to Spanish, that's why McConaughey felt he could speak to Alves in her language as well. However, now, he admits his children speak better Portuguese than he does.