Matthew McConaughey Considered Becoming a Wildlife Guide, High School Football Coach, Orchestral Instructor, and More When He Stopped Receiving Offers For Hollywood Roles
Matthew McConaughey is one of Hollywood's most talented and versatile actors today, but he wasn't always viewed that way. In fact, at one point the Oscar-winning actor was typecast for romantic comedies and nothing else. 
Deciding he wanted a change, he refused to star in any more Rom-coms, which resulted in a nearly two-year-hiatus from acting. Believe it or not, during that time McConaughey thought his acting career was over and considered changing his profession completely. 
Matthew McConaughey turned down a $14.5 million for 'Dallas Buyers Club' role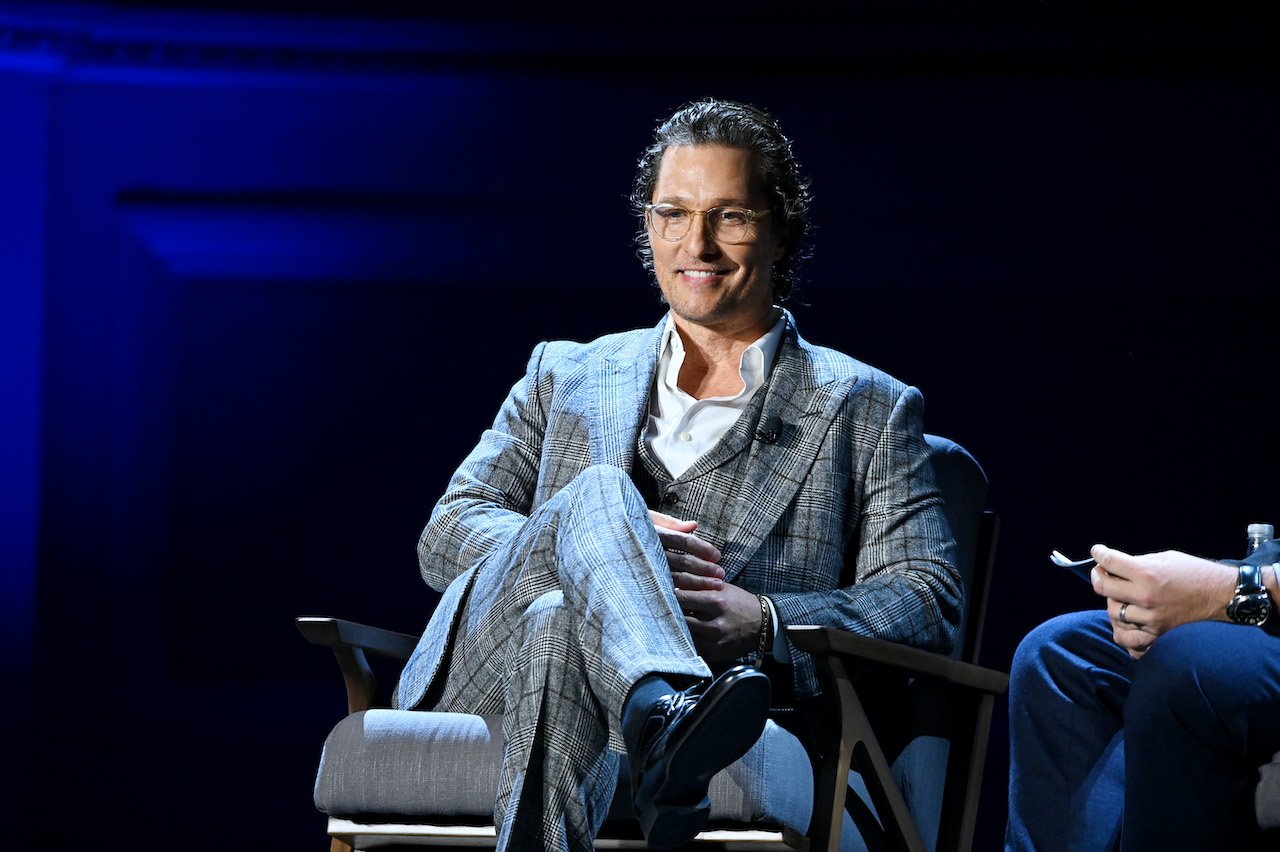 Although McConaughey was seeing massive financial success from his roles in romantic comedies, he grew tired of playing the same types of roles. He wanted more roles that he could sink his teeth into, which required him to turn down a lucrative role in a Rom-com that would've paid him $14.5 million. Instead, he decided to patiently wait for a role that could successfully show his range, according to an interview with Access Hollywood.
"… That was a time in my life where I was having great success with Rom-coms," McConaughey said. "I absolutely enjoyed doing them, they paid me handsomely. It's just, I started to feel like if I've got the Rom-com script tonight, oh I could do it tomorrow morning. And I wanted to find something that made me sweat in my boots. Something that I'm like, 'Ooh, I don't know what I'm gonna do with this role, but I'm gonna dive in and find out.' I was looking for new challenges, so those new challenges I wanted—those dramas—they weren't coming my way. … Ultimately I said no, and I think that helped send a signal as well, to a lot of people in Hollywood that 'Oh, McConaughey's not bluffing' …" 
Matthew McConaughey stopped receiving offers for 20 months after rejecting Rom-com roles
Determined to change his brand, McConaughey refused to sign on for any new Rom-com roles. Unfortunately, Hollywood producers couldn't picture him in any other genre and he stopped getting offers for nearly two years. 
"… Nothing came in, not one offer for anything," McConaughey said. "The phone did not ring, and then after 20 months being away, having unbranded, having not been in a theater or in your living room in any romantic comedies, having not seen me shirtless on the beach, 'Where is McConaughey?' After 20 months, I became a new good idea, I think, to different directors, financiers, producers in Hollywood, and I started to get offered the kind of roles I was looking for."
Matthew McConaughey considered other professions when Hollywood stopped calling 
During his time away from the big screen, McConaughey considered a number of OTHER professions. His uncertain future in the movie business had him considering careers that ranged from teaching to becoming a wildlife guide. 
"Yeah, during that two years, that 20 months where I was getting no work I considered other occupations," McConaughey admitted. "I didn't know if I'd ever get work in Hollywood again. So I considered being a elementary teacher, I consider being a high school football coach, I consider being an orchestral conductor, wildlife guide, I considered going back into law. …"
Although he considered making a  career shift, McConaughey is glad he didn't have to give up acting for good. 
"… I'm glad I got offered work because I'm glad I didn't go do any of those five things because now I can just go play one in a role, quit that job and go do another." 
McConaughey's decision to change his brand paid off immensely, as his performance in Dallas Buyers Club earned him the Academy Award for Best Actor.