Matthew McConaughey's Dad Died While Having Sex With His Mom
Matthew McConaughey's effortless comedic swagger and storytelling prowess are on display in his retelling of how his father died.
Most people associate Matthew McConaughey with romantic comedies such as The Wedding Planner (2001), How to Lose a Guy in 10 Days (2003), and Ghosts of Girlfriends Past (2009). That's thanks to the actor's effortless comedic swagger and way with words. He displays both qualities when relating a morbid story about his father.
In McConaughey's bestselling memoir, Greenlights, he confesses his dad died while having sex with his mom.
Matthew McConaughey had a turbulent home life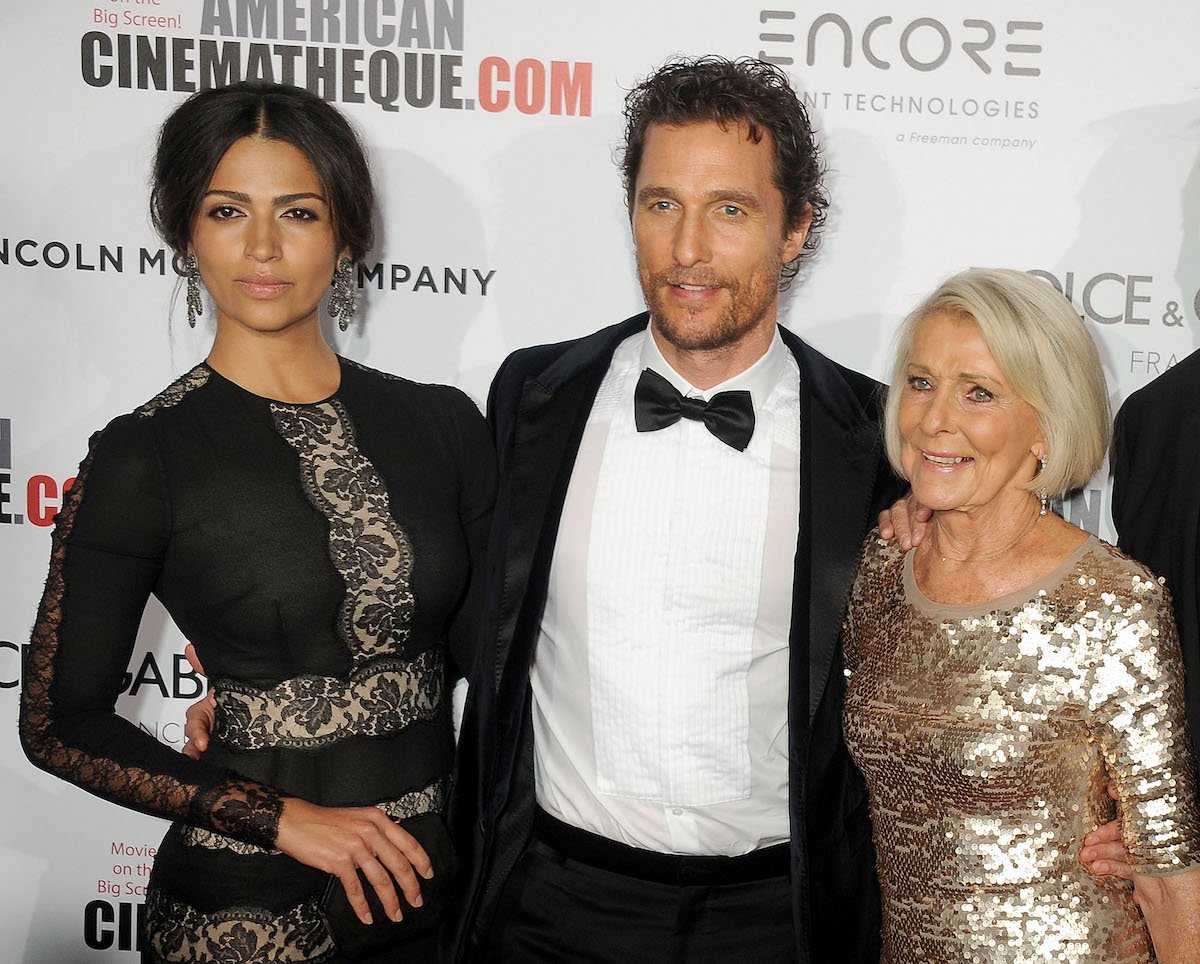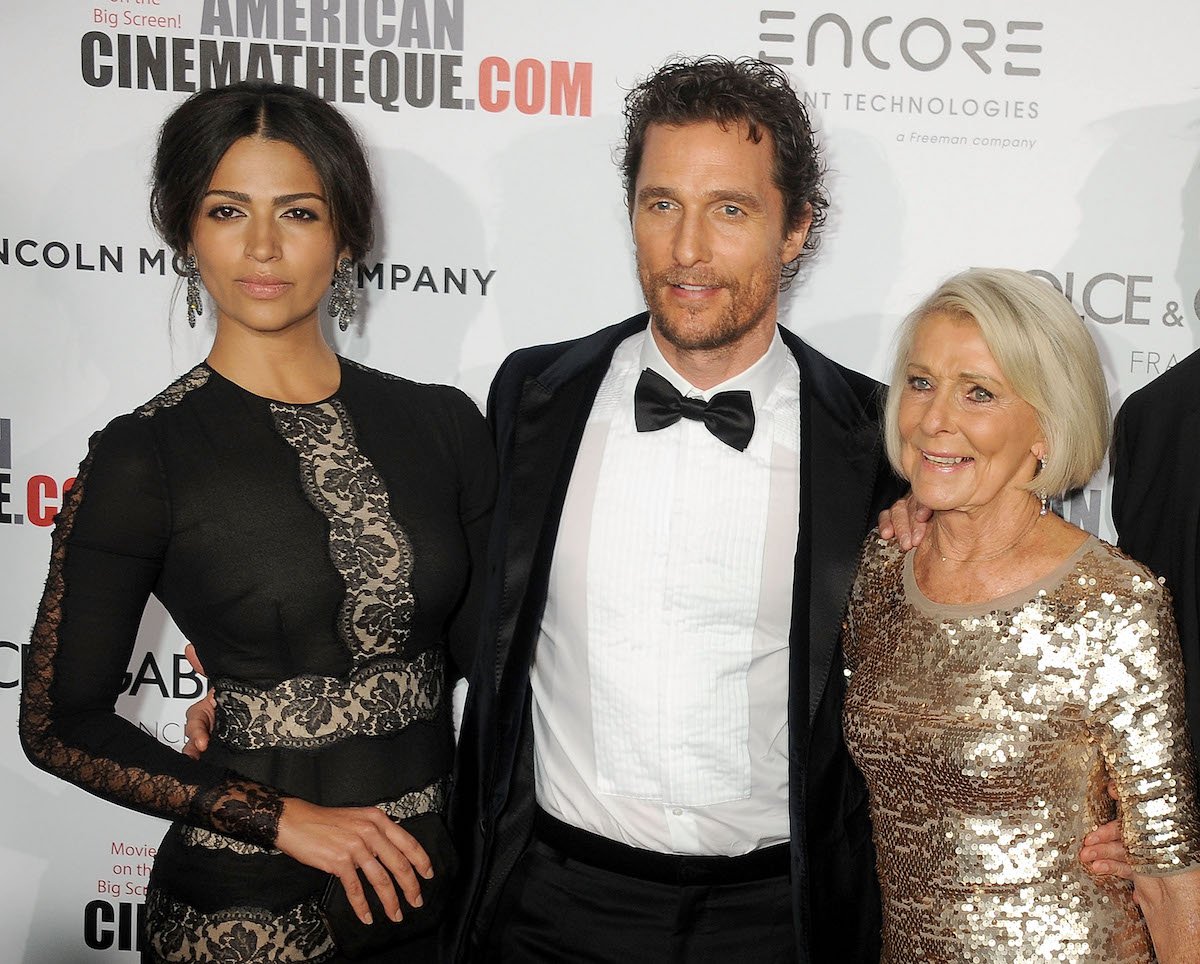 McConaughey was born on November 4, 1969, to Mary Kathleen McCabe and James Donald McConaughey, who had married the previous year. The couple eventually had three kids: Matthew, Pat McConaughey, and Rooster McConaughey.
Their father ran an oil pipe supply business after he stopped playing football. Their mom was a former teacher.
In his memoir, Matthew McConaughey openly discusses conflicts he faced while growing up with his parents. They had a passionate but sometimes violent relationship. In fact, McConaughey's parents married each other three times and divorced twice before his father died.
When his mom called to tell him the news of his father's death, McConaughey said his knees buckled.
"I couldn't believe it," he wrote in his memoir. "He was my dad. Nobody or nothing could kill him. Except for mom." 
Though that comment might surprise some and sound a little cryptic, it was exactly what McConaughey's dad had known all along.
Matthew McConaughey's father predicted how he would die
"He'd always told me and my brothers, 'Boys, when I go, I'm gonna be makin' love to your mother.' And that's what happened. He had a heart attack when he climaxed," McConaughey writes in Greenlights.
McConaughey also states his parents had a relationship like the Pacific Ocean during a storm — sometimes turbulent and other times calm. It was "how they communicated." And although not always peaceful, the relationship lasted nearly 40 years.
James McConaughey died of a heart attack the morning of August 17, 1992, while in bed with his wife.
Matthew McConaughey's mom is still alive and well — and apparently still a force to be reckoned with.
Not all was fun and games in his family, but the actor has persevered
Early in his career, around the time of his father's death, McConaughey's relationship with his family was sometimes strained. He even went eight years without speaking to his mom because she had talked too openly about the actor.
But eventually, things leveled off, and they have a good rapport now.
As for his own marriage, McConaughey seems much more content than his parents.
He is married to Camila Alves, who worked as a fashion model in New York City before designing handbags with her mom. She also appeared in the reality TV series Shear Genius and music videos for Bon Jovi, Chingy, and Ne-Yo. In addition, she launched an organic food company, Yummy Spoonfuls.
McConaughey and Alves met in 2006, became engaged on December 25, 2011, and married on June 9, 2012. They have three children — two boys and a girl.
They live in Austin, Texas, where he had considered running for governor in 2022 but has since changed his mind.
Along with acting and writing, McConaughey has a YouTube channel where he posts motivational and fundraising videos.