Matthew McConaughey Didn't Talk to His Mother for 8 Years for This Heartbreaking Reason
Matthew McConaughey remembers an eight year stretch where he barely talked to his mother. Here's the heartbreaking reason he felt he couldn't trust her.
Family is very important to Matthew McConaughey. That's why shutting his mother out of his life for eight years was so heartbreaking. However she violated his trust in a big way when the actor's fame rose in the '90s. McConaughey details the rift in his new book Greenlights and he also explained the strained relationship to Howard Stern.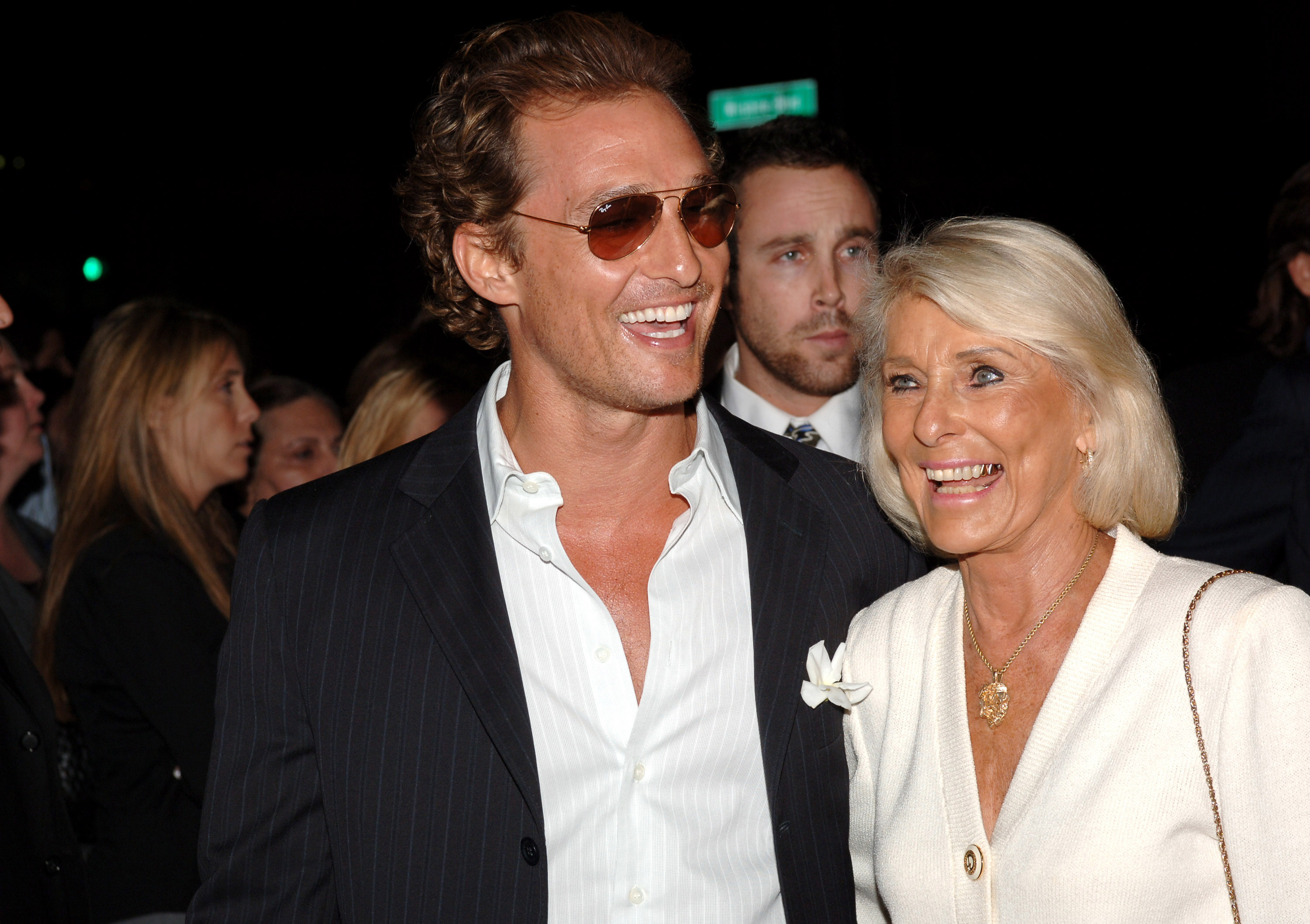 McConaughey was a guest on The Howard Stern Show on Oct. 21 promoting Greenlights. He told the heartbreaking story of his eight year rift with his mother, Mary Kathleen "Kay" McConaughey. At least this story has a happy ending. 
The eight years Matthew McConaughey barely talked to his mother
McConaughey confirmed there were eight years in which he barely talked to his mother. He clarified it wasn't a total blackout, but he had to keep anything personal private even from her. 
"We talked but I really watched what I said to her," McConaughey told Stern. "I just tried to bide my time. It was a sad time. I remember talking to my brothers going, 'I have these five minute conversations with mom on Sunday when I'll call her, I just really listen and barely say anything. I don't feel like she's getting to know me or I'm getting to know her any better.' It was tough for eight years but we went through it and we're on the other side of it."
The reason Matthew McConaughey became guarded around his mother
McConaughey's career took off with 1993's Dazed and Confused. It was 1996's A Time to Kill that made him an A-list movie star. Unfortunately, his mother got seduced by the trappings of fame. 
"I remember, I was calling my mom at that time after I'd gotten famous needing to talk to my Mom," McConaughey said. "I was trying to figure out I'm a little unbalanced here. These things are going on. What do they mean? My mom was not the only one that was on the phone. Most of the woman that was on the phone was a fan of my fame."
She even started sharing too much of her son's life with the press.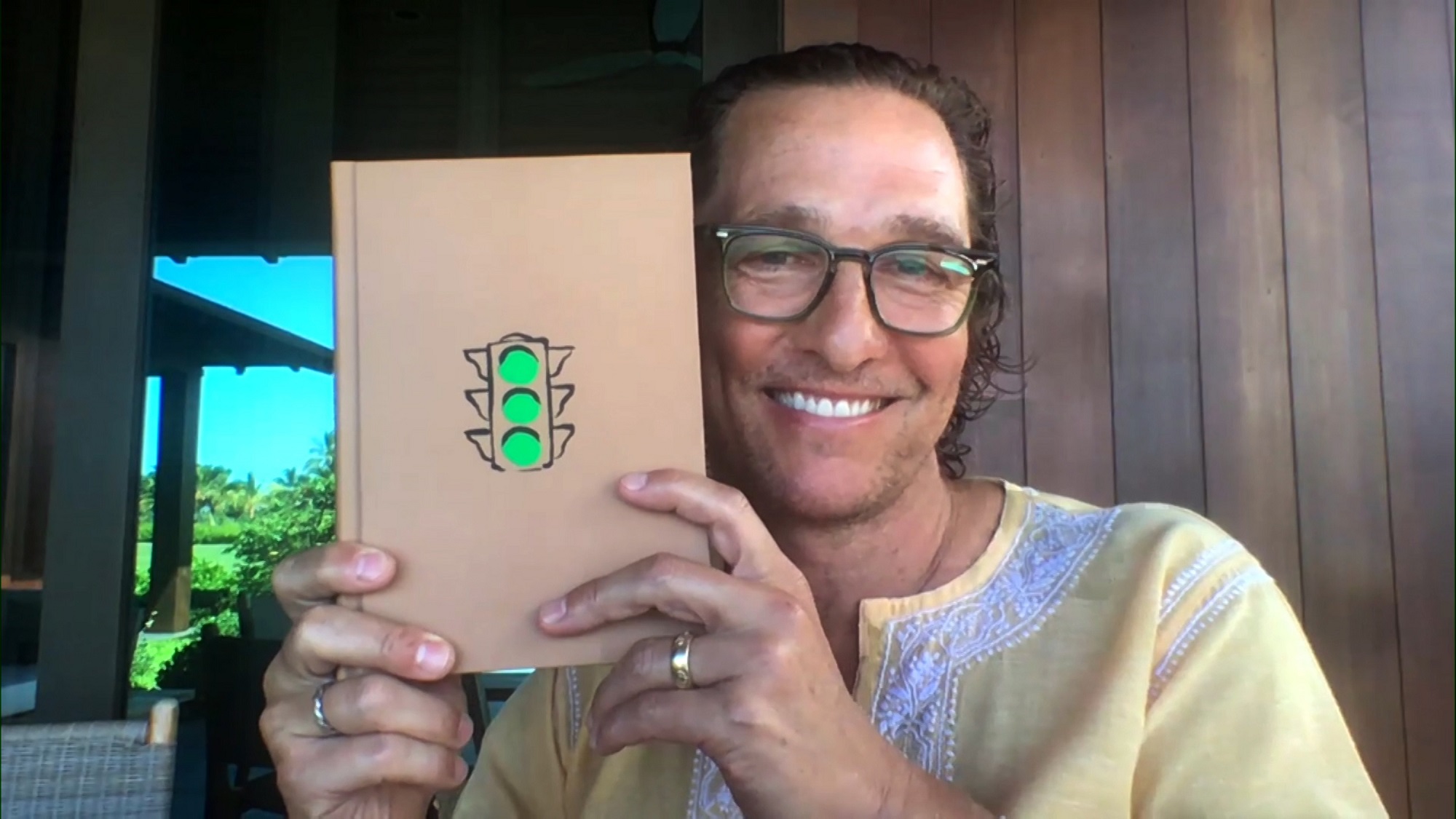 "So I would have conversations and then all of a sudden what we talked about shows up in the paper three days later," McConaughey said. "'Mom ,that was between us.' 'Oh, I didn't think…' 'No, no, no, Mom. Don't share that. This is a new thing. Loose lips can sink my ship.'"
She even gave 'Hard Copy' a private tour of his childhood home
The last straw was when McConaughey saw his childhood home on Hard Copy, with his mom revealing what happened in every room.
"There's mom giving somebody a tour through the house," McConaughey said. "'Here's where I caught him with so and so in bed. Here's where I saw him in the shower. You know what he's doing in there.'"
Kay tried to deny it.
"I call her up and I go, 'Mom, what'd you do?'" McConaughey said. "She goes, 'What are you talking about?' I go, 'Hard Copy.' She goes, 'What are you talking about?' I go, 'Mom, I can hear it on the other end of the phone. I'm watching it. You're watching it too.' She's goes, 'Oh, that. I didn't think you'd find out.' I'm like, 'It's national television, Mom.' We went through a time where Matthew really didn't share much with her."
How Matthew McConaughey reconnected with his mother 
After eight years, McConaughey found a way to have a close relationship with his mother again. They've remained close ever since.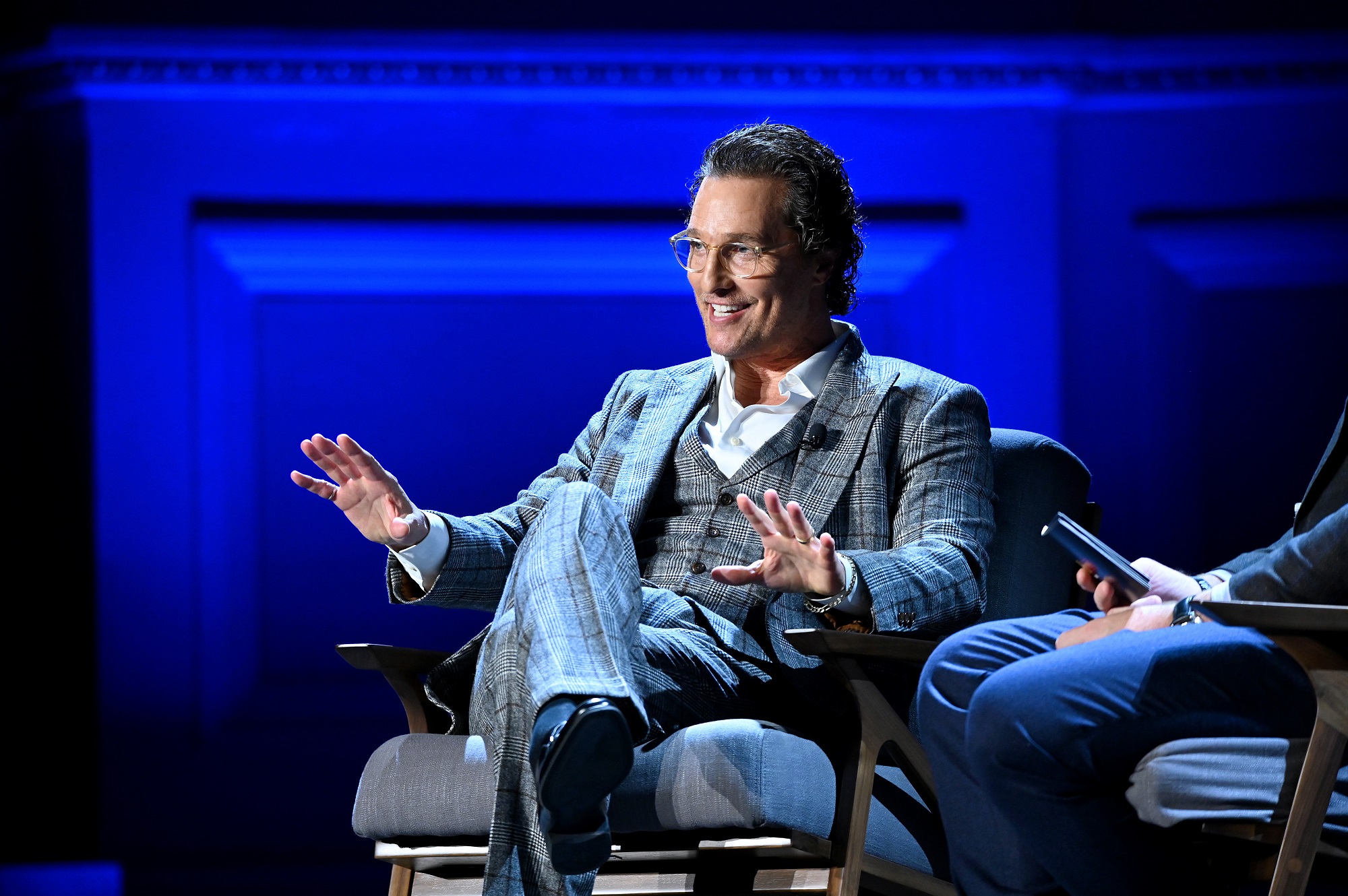 "She was always still my mom but she became a different person," McConaughey said. "Look, nobody is perfect. This was something that was out of the realm of a relationship my mom has ever had. I've forgiven her. It wasn't her fault. I just had to make some boundaries and it was a strenuous relationship for eight years. We're back completely now."
In the end, it was getting to a place where he felt comfortable letting his mother talk about him that reunited them.
"Once I got my career sort of stable and felt on my feet, I let go the reigns and said, 'Go get it, Mom. Whatever you want. There's the camera.'" McConaughey said. "And she's been awesome. She's got incredible stuff to stay and do, unbridled."