Matthew McConaughey Was Supposed to Play a Different Role in 'A Time to Kill'
A Time to Kill made Matthew McConaughey a movie star. He debuted in Dazed and Confused and had roles in Boys on the Side and Angels in the Outfield. It was the John Grisham adaptation that took him to the next level. McConaughey was the star of the film, and would continue to headline movies ever since. The first time A Time to Kill came his way, though, it was for a smaller part.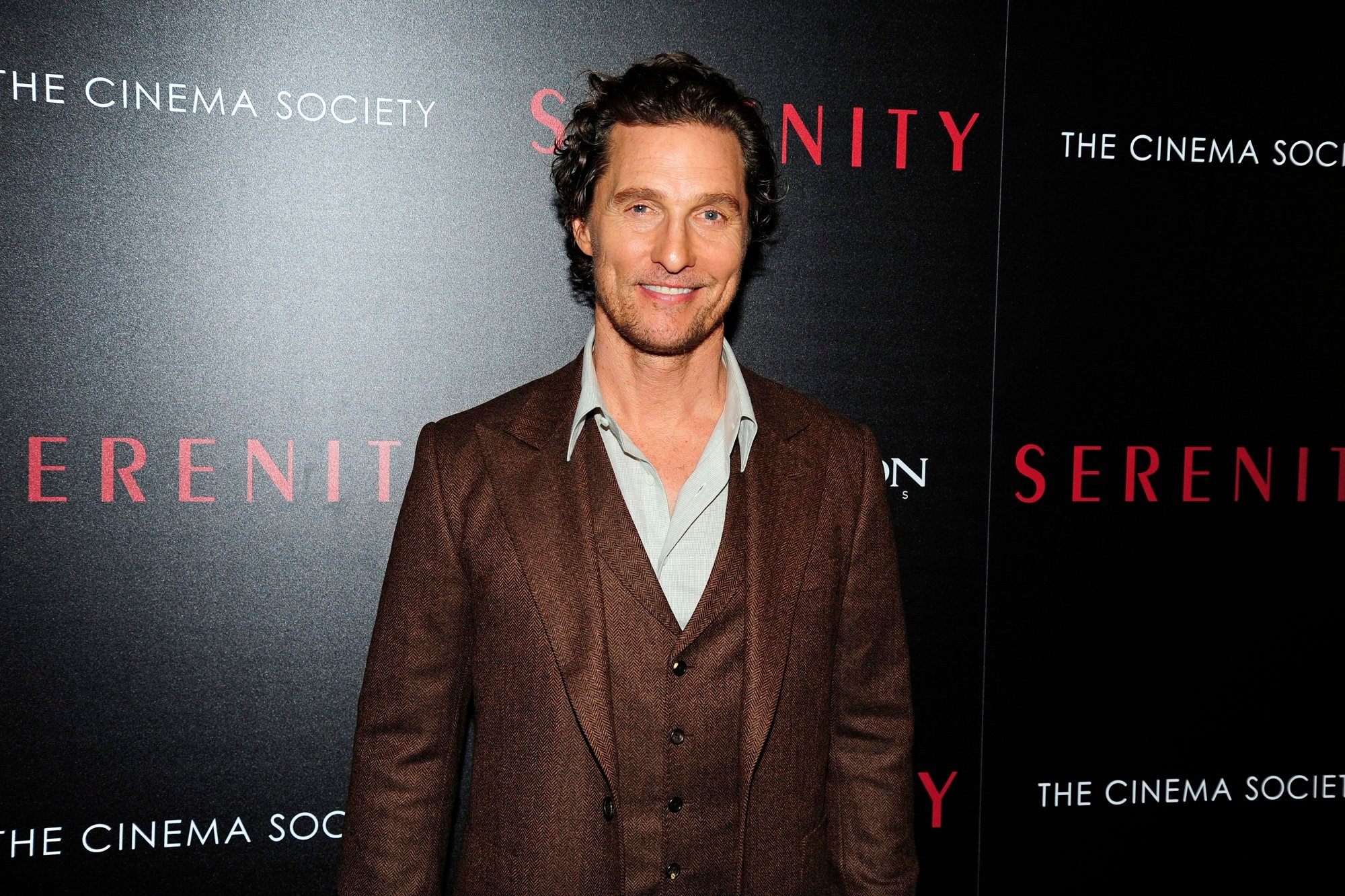 McConaughey appeared on the Feb. 17 episode of Rob Lowe's Literally! podcast to promote his autobiography Greenlights. During their conversation, McConaughey revealed the role director Joel Schumacher originally wanted him to play in A Time to Kill.
'A Time to Kill' had another role for Matthew McConaughey 
In A Time to Kill, McConaughey plays Jake Brigance, a struggling lawyer who takes the case of Carl Lee Hailey (Samuel L. Jackson). Hailey is on trial for murdering the men who raped his daughter. The ensemble cast includes Sandra Bullock as anti-death penalty advocate Ellen Roark, Kevin Spacey as opposing counsel D.A. Buckley, Donald Sutherland as Brigance's mentor and Kiefer Sutherland as a Ku Klux Klan member trying to scare Brigance off the case.
"I met with Joel Schumacher for A Time to Kill about the part that Kiefer ended up playing, the Freddie Lee Cobb role," McConaughey said. "I read the script, read the book, I'm like, 'Jeez, I like this guy Jake Brigance but I don't know if I have the cojones to bring that up.' But I said, 'No, gotta try it. Just try it.'
Matthew McConaughey asked about the lead role in 'A Time to Kill'
Decades before Alexander Hamilton sang it in Hamilton, McConaughey didn't throw away his shot at A Time to Kill. 
"In that meeting, I got a gap. I remember I was wearing a sleeveless Mellancamp T-shirt and smoking cigarettes. I got a gap, the meeting was over and all of  sudden I go, 'So who's playing the lead of Jake Brigance?' He goes, 'I don't know, who do you think should?' I remember, felt my heartbeat go up and I was like, 'I think I should.'"
Schumacher broke it to him gently.
"He goes, 'Ah ha ha ha ha, that's a great idea. I love it but it's never going to happen. Matthew, it's a brilliant idea but let me tell you something, there's no way the studio is going to cast a relative unknown. You'd be perfect for the part but it's just never going to happen.'"
A secret screen test landed him the role. 
It became easier to cast the supporting roles than the lead of Jake Brigance. Once A Time to Kill had Bullock, Jackson, Spacey, the Sutherlands and more, Schumacher called McConaughey to a secret screen test.
"So I sneak up to the studio," McConaughey said. "There's a full jury, cameras lit, it's a screen test. I get up, read the final summation like the script says. He goes, 'Great, great now throw away the script. Say what you'd say.'' I sit there and say what I would say. I'm saying stuff no lawyer would say. I wouldd be in contempt of court. He steps in goes, 'Cut cut cut, great, brilliant, thank you.'"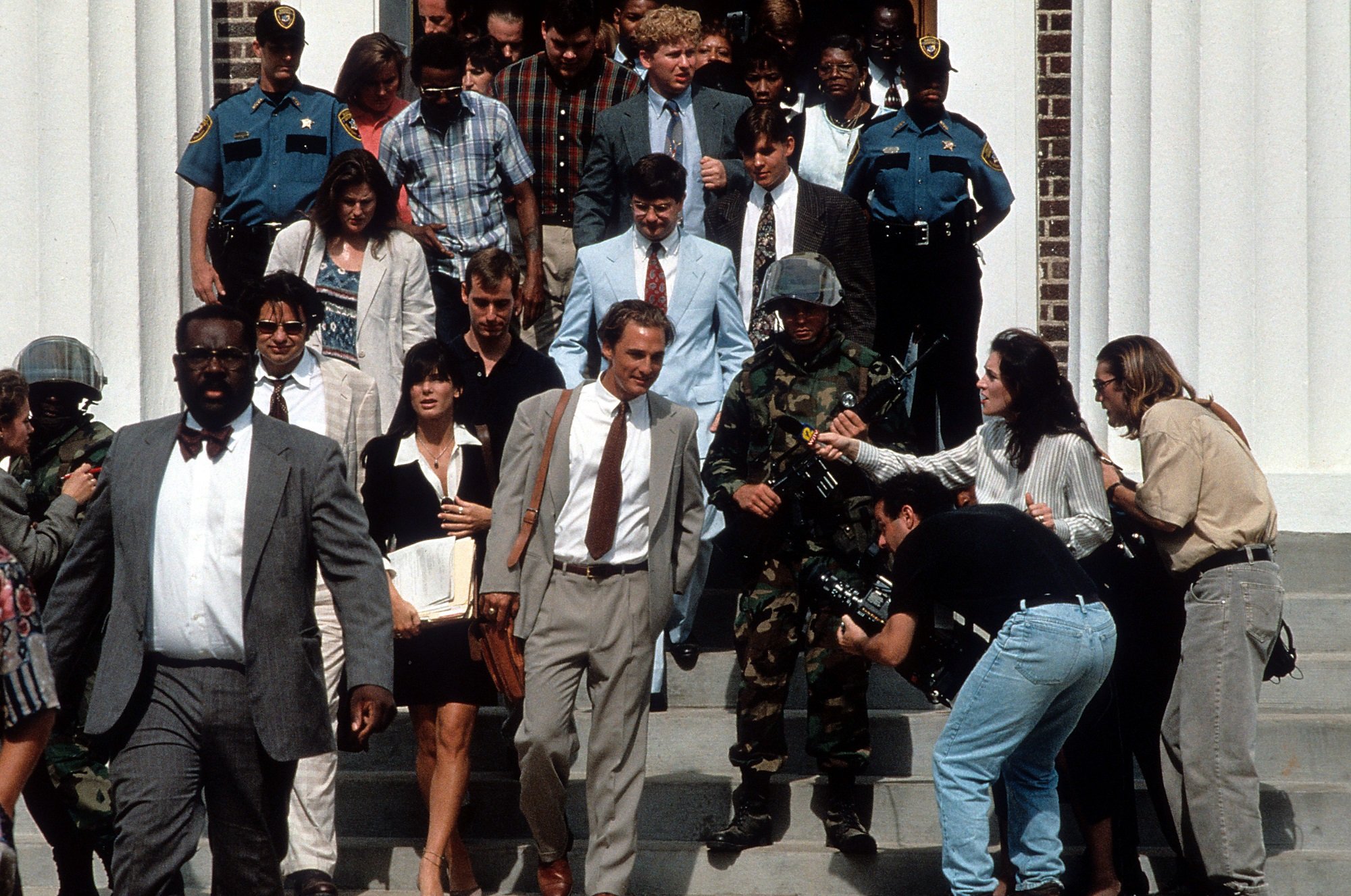 Schumacher showed McConaughey's test to the studio and to Grisham himself. With an A-list cast assured, they were willing to take a chance on the new guy.
John Grisham sees it, his wife likes it. His wife tells John Grisham, 'That's you.' All of a sudden I'm working on Lone Star with John Sayles. It's midnight, I get a call, John Grisham and Joel Schumacher, 'You want to be Jake Brigance? You got the role.' Yeah, I do. Ran off into the desert, man, about a half a mile until I was sweating, tears coming down my eyes, took a knee, saw a full moon in the air, reached up there and said let's shake on it, thank you. That's how that happened. A lot of different things had to go my way and Schumacher was protecting me the whole way. 

Matthew McConaughey, Literally! with Rob Lowe podcast, 2/17/21
Source: Literally! With Rob Lowe podcast