Matthew McConaughey Reveals How a Difficult Actor 'Ended Up Writing Himself Out of' the 'Dazed and Confused' Cast
Dazed and Confused was Matthew McConaughey's big break. The '70s ensemble comedy was his first movie and introduced his catch phrase "Alright, alright, alright." McConaughey played Wooderson, a graduate who still goes for high school girls. The Dazed and Confused cast also included many future stars like Milla Jovovich, Adam Goldberg, Joey Lauren Adams, Ben Affleck and Parker Posey. Some actors were not as fortunate as them to be featured in the film, but it was their own doing.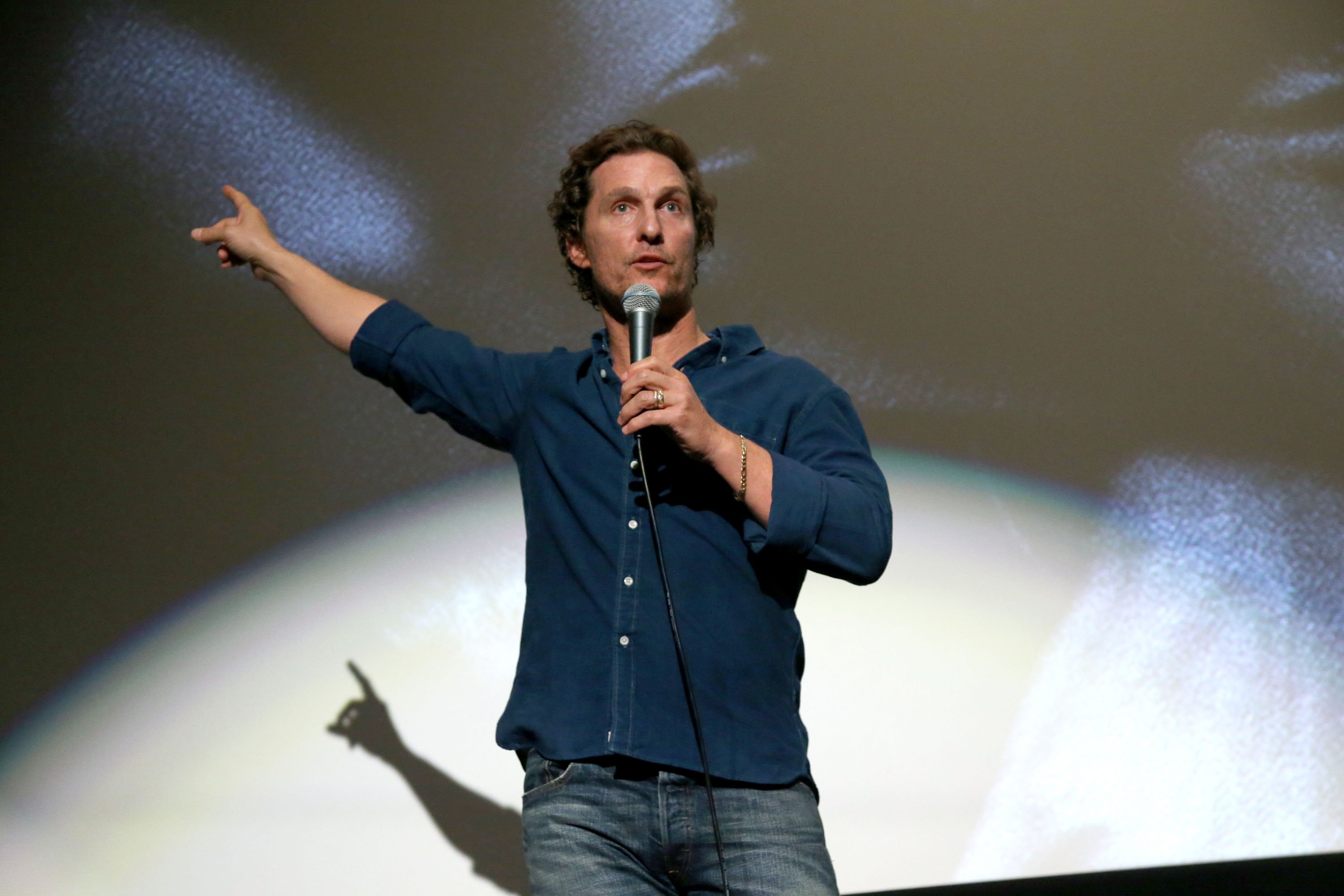 McConaughey stopped by the Literally! With Rob Lowe podcast on Feb. 17 while on a book tour for his autobiography Greenlights. He told the story of an actor who outsmarted himself out of the cast of Dazed and Confused.
Matthew McConaughey was one of many actors 'Dazed and Confused' had to navigate
Writer/director Richard Linklater created an ensemble for the Dazed and Confused cast. The film follows them all on the night of high school graduation in 1976. It looks seamless, but McConaughey revealed Linklater had trouble with one actor.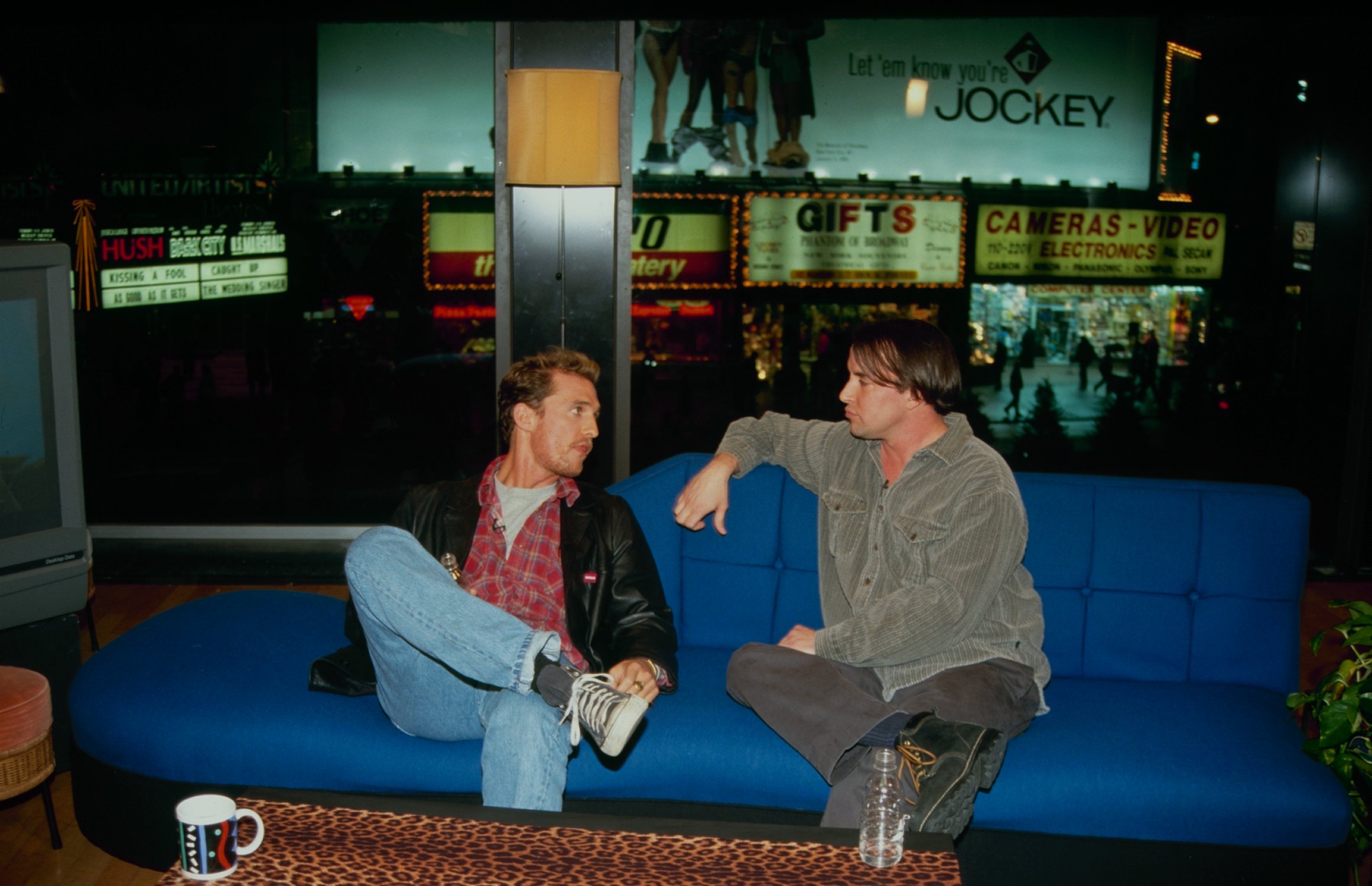 "There was a part, there was an actor who Rick would gather around and say, 'What would y'all be doing?'" McConaughey told Lowe. "This actor said, 'Well, I wouldn't be hanging with this group here where you're shooting the scene. I'm actually going to be over with my girlfriend playing guitar and reading poetry.' Rick Linklater was like, 'Great, but can you do that here with the group because this is where we're lit and where the camera is set up.'"
The 'Dazed and Confused' actor didn't get the limits of the frame
There are lots of party scenes in Dazed and Confused, during which the camera focuses on one cluster of people. The actor McConaughey remembers may have been right about his character, but he cost himself screen time.
"The actor goes, 'No, I can't. I'm going over there,'" McConaughey continued. "Rick was like, 'Okay, but you know I don't have time to go set up and shoot and light that scene over there to cover you.' He's like, 'Well, that's what my man would do.' The guy ended up writing himself out of the movie."
'Dazed and Confused' taught Matthew McConaughey a valuable lesson
McConaughey does fight for his characters. He talks about launchpad lines that help him write a whole novel of backstory. For Wooderson it was: "That's what I love about these high school girls, man. I get older, they stay the same age." McConaughey won't take it so far that he's eliminated from the cast, though.
"So at least go can you do what you need to do where the light is if you are on one of those tracks of 'I have to do what's true to my man,'" McConaughey said. "Make sure you can do it where the light is, please."
Source: Literally! with Rob Lowe podcast