Matthew McConaughey Explained the Real Reason He Stopped Doing Romantic Comedies
Matthew McConaughey enjoyed huge success in a string of romantic comedies but decided to take a leap and quit doing them in hopes of distancing himself from those kinds of roles. It was a risk that didn't initially pay off, but he eventually worked through a dry spell of unemployment to find success on the other side.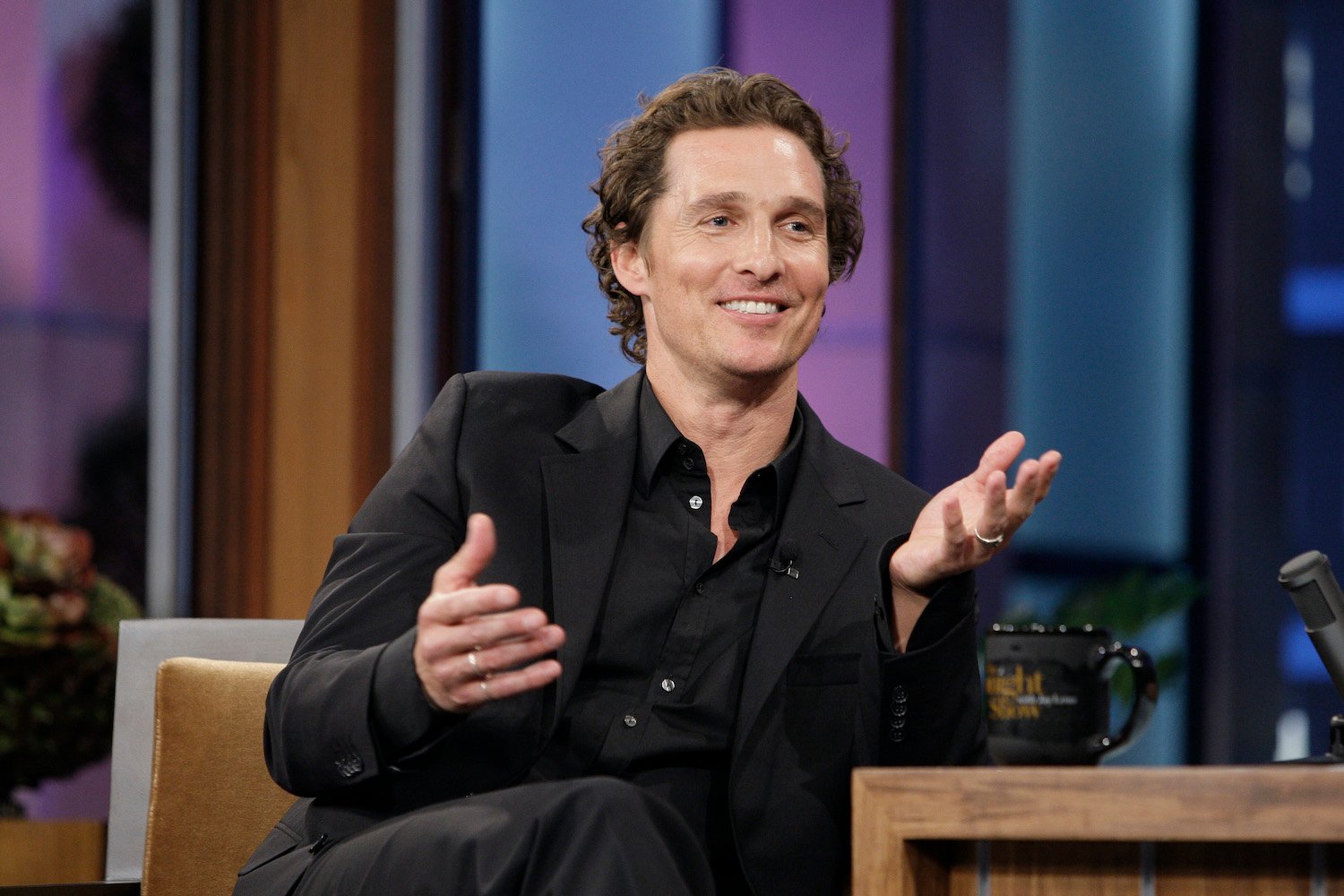 Why Matthew McConaughey stopped doing rom-coms
McConaughey had carved out a great career as a handsome leading man in a number of rom-coms, but explained in an Ellen Show interview why he decided to leave those lucrative roles behind.
"You took a huge risk … you stopped doing all these romantic comedies and you were doing so well with those. You turned down a whole lot of money to just change direction of your career. Why did you decide to do that?" DeGeneres asked.
The actor shared how, while the rom-coms were putting money in the bank, they were holding him back from doing more fulfilling roles.
"This was a time when I had done … I was on quite a good run of very successful romantic comedies, of which I thoroughly enjoyed making," he said. "And they paid me well, but it was a time where I, when I received a romantic comedy script, I could look at it tonight and feel like, 'Oh, I can do that tomorrow morning.'"
He continued, "There was nothing wrong with that, but I was looking to find work that made me sweat in my boots, challenged me, made me go 'Ooh, I don't know what I'm going to do with this.'"
McConaughey shared how there was a perception of him "as a rom-com guy, plus shirtless on a beach," which he fully owned up to, but he wanted more from his career.
"That really became the only thing that the industry would offer me and the other films I wanted to do, dramas … even though I wanted to do them, even for a major pay cut, they were not being offered to me," he explained.
The actor continued, "So because I couldn't do what I wanted to do, I decided, 'Well let me stop doing what I've been doing,' and I didn't know how long that would last … I ended up going without work for 20 months."
He and his wife had just had their first child, so that allowed him to focus on parenting. "Having a newborn son really helped sort of keep me grounded during that time because it was a wobbly time and I wasn't sure if I was ever going to go back and work in Hollywood again," he added.
RELATED: Matthew McConaughey Said He'd Support His Kids if They Want to Follow in His Footsteps
Related post url: 
He turned down a lot of money to make another rom-com movie
During an Oct. 21 Pardon My Take podcast interview, McConaughey discussed how his commitment to moving in a different direction with his career cost him some big paychecks.
"This one comes in for $8 million offer, but it's a rom-com so I say no. Comes back with $10 million offer, still no. Comes back with $12.5 million offer … [then] a $14.5 million offer," he explained.
McConaughey continued, "When I passed on that, Hollywood sort of got the signal … Another year goes by, nothing comes in … A total of 20 months went by, and all of a sudden, Killer Joe comes my way, Mud comes my way, Magic Mike comes my way, Paperboy, True Detective, Dallas Buyers Club."
He said part of the process was to unbrand himself as "a rom-com guy" in order to "rebrand" himself.