Matthew McConaughey Gets More 'Mailbox Money' from 'How to Lose a Guy in 10 Days' Than Any Other Movie
Matthew McConaughey has been recording #McConaugheyTakes on social media. He's discussed several of his classic roles and shared them with his fans. McConaughey won an Oscar for Dallas Buyers Club and had big hits with Magic Mike and Interstellar. He says his most popular role remains How to Lose a Guy in 10 Days.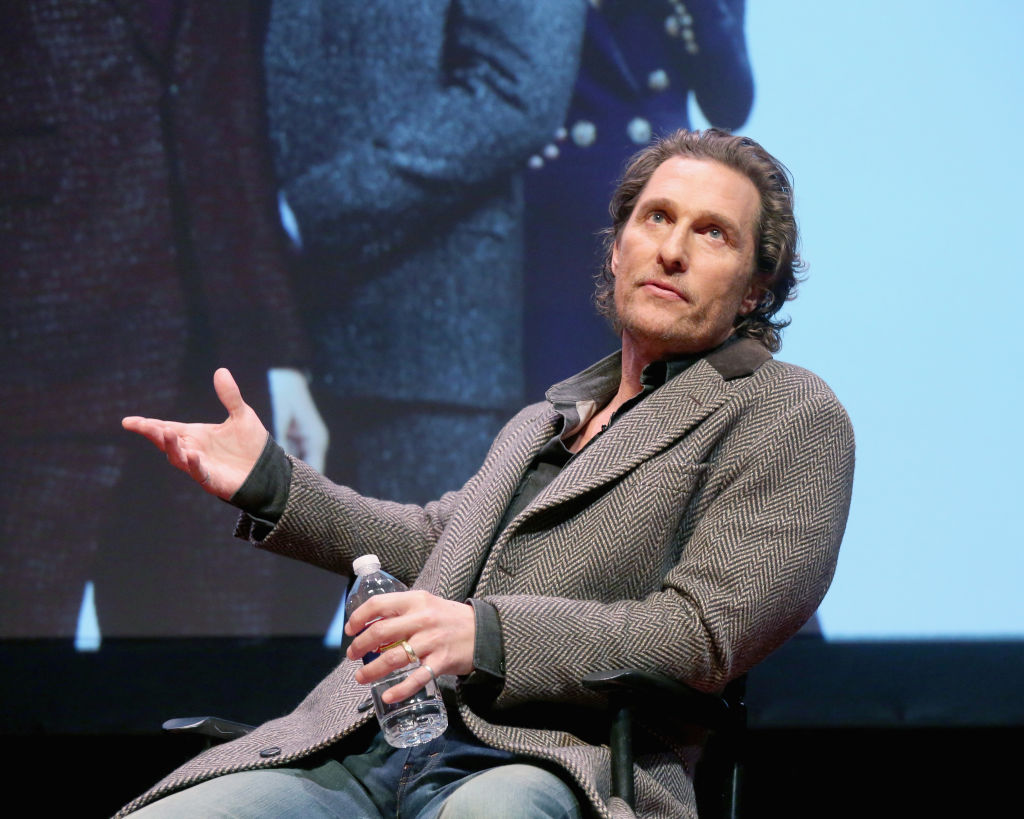 Andie Anderson (Kate Hudson) was writing an article about how women can drive men away in just over a week. She picked Benjamin Barry (McConaughey) as her target. Little did she know that Barry's friends bet him he couldn't make a relationship work, so he was determined to prove them wrong no matter how crazy Andie got. McConaughey discussed how How to Lose a Guy in 10 Days still earns him money, and why it worked so well.
Matthew McConaughey explains 'mailbox money'
Actors earn residuals long after they complete their work on a movie or TV show. When studios sell the movie, the actors receive a portion of the sale. "Mailbox money" is a much more fun way to explain the business. 
"All those guys talk about mailbox money which is money you make that comes in the mailbox because people watch shows," McConaughey said. "It used to be DVR, now it's streaming."
Matthew McConaughey and Kate Hudson had chemistry in 'How to Lose a Guy in 10 Days'
McConaughey loved the script to How to Lose A Guy in 10 Days by Kristen Buckley, Brian Regan and Burr Steers, based on a book by Michele Alexander and Jeannie Long. But he said the script only worked because Hudson and McConaughey had chemistry.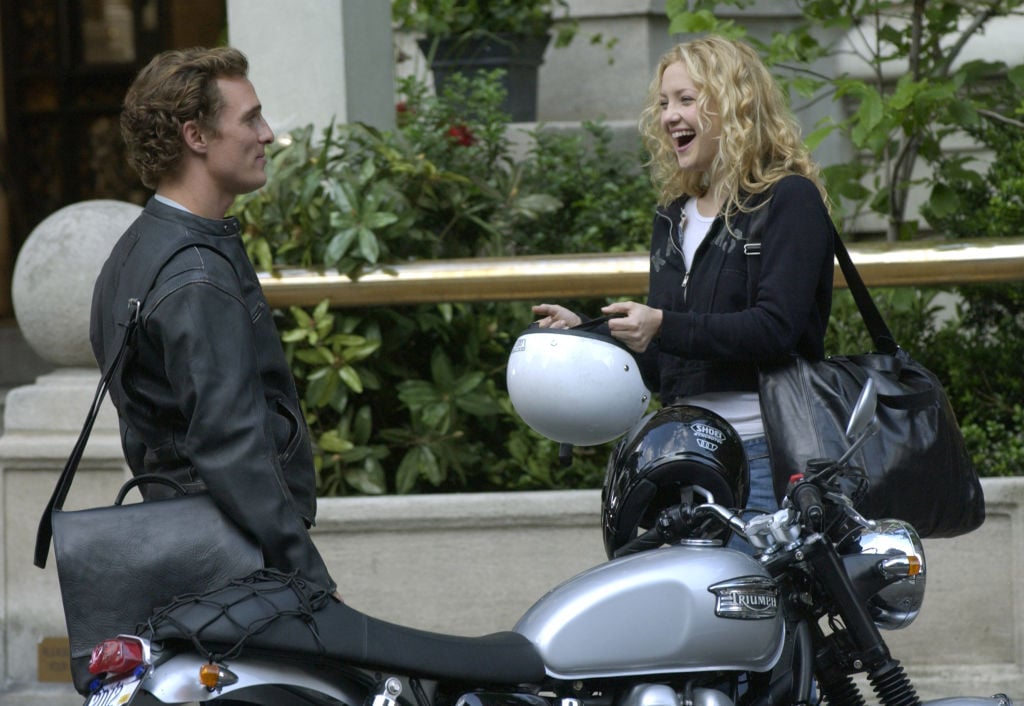 In a romantic comedy, the script's got to be good, but the main thing is the male and the female, or the two leads, have to have some chemistry. If they don't, it doesn't matter how good that script is. Kate and I had great chemistry on that. Obviously, we worked after that in other films. We had a really good push and pull. She had a lot of rock n' roll and I did too. The way we would parry with each other really worked in that film.

Matthew McConaughey, #McConaugheyTakes 4/6/2020
'How to Lose a Guy in 10 Days' had chemistry with the audience too
Ben didn't know about Andie's article and Andie didn't know about Ben's bet. McConaughey thinks giving the audience knowledge of both sides made them identify with the movie.
"You see somebody who's cocksure like my character going I've got this figured out, you know in the audience that I don't have it figured out because she's got a surprise for me," McConaughey said. "You see her be cocksure and be like she's got it figured out but you know she doesn't have it figured out because you've seen my plan on the side to dupe her. The audience was in on everyone's joke."
There was also a lightness to How to Lose a Guy in 10 Days.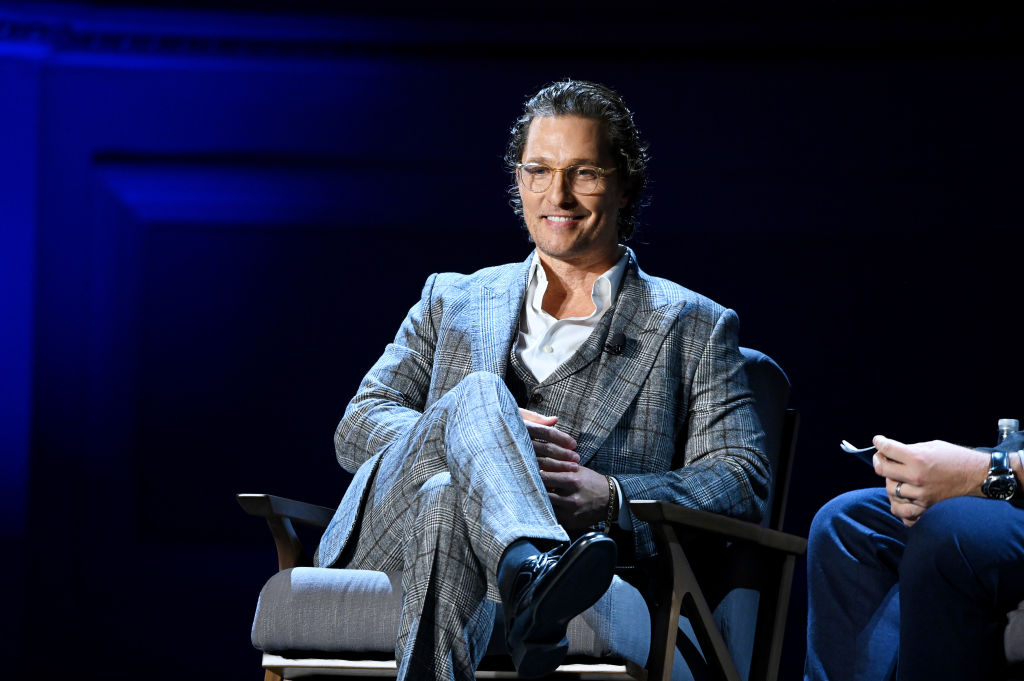 "There's a lot of improv, there's a lot of banter," McConaughey said. "It's about timing, it's about comedic timing. In a romantic comedy like that, you can get mad but you can't get really full of rage because you'll sink the ship of the romantic comedy. There's a buoyancy that they're built on where you have to sort of bounce from cloud to cloud, dance between the rain drops I always used to say."
'How to Lose a Guy in 10 Days' = Matthew McConaughey mailbox money!
People still watch Magic Mike, Dazed and Confused, The Wedding Planner and Tropic Thunder, but McConaughey gets the most mailbox money from How to Lose a Guy in 10 Days.
"That film, hands down by far, has given me my most mailbox money of any film I've ever done," McConaughey said. "Talk about repeat viewing, people watch that show over and over and over. The love fern, the damn love fern. That became a character of its own."
You can send McConaughey some more mailbox money by renting or buying How to Lose a Guy in 10 Days on digital VOD. Or, if you get HBO, they already sent him some mailbox money to keep it in their library.